5 ways how self storage makes retirement fun
When it comes to clearing up your home and freeing up space, a storage unit can be a true lifesaver. If you transfer some of the items from your home to one of our self storage Bothell containers, you can create more living space. You can, for example, free up your garage so you can park your car, or convert it into a home gym. However, once you reach the retirement age, although you may have more free time, house conversions can be quite draining. At this point, it is important to remember that a storage unit doesn't have to just be an overflow area. So, rather than moving items to storage to free up room for your hobby, why not turn the situation the other way around? Why not rent a secure storage locker and then modify it for your elderly entertainment and hobbies? Let's explore how self storage makes retirement fun.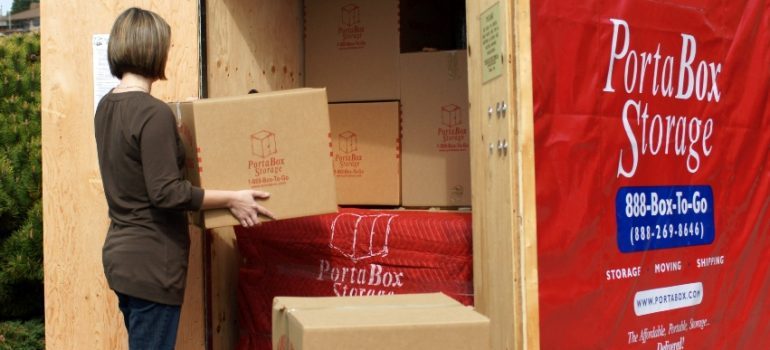 You can make retirement fun by converting your self storage into an art studio
Both professional and amateur artists know just how much space art supplies can take up in one home. There are canvasses, easels, brushes, paints and palettes, pencils, and other supplies. Ideally, you'd want to dedicate an entire room to a home art studio. However, not many people have so much free space in their homes to repurpose so easily. In a situation like this, temporary storage Seattle can be just the answer you're looking for!
Regardless of whether you need a place to sketch, paint, sculpt, or create pottery, a secure unit is a great place to do so. It can house all of your supplies at a safe, remote location, so you don't have to worry about theft or loss. It is secluded which gives you peace and quiet to work in. And, if you opt for temperature-controlled self storage, your clays and paints will remain in perfect condition.
Create your own hobby corner for crafts and collections
People have been fascinated with collecting items for a very long time now, and for many different reasons. And their collections vary from mundane items and rare finds to unique handmade objects. Most common collections include books, vinyl records, comic books, figurines, and sports and war memorabilia.
Most seniors choose to collect as a hobby once their retirement starts, as they now have more free time on their hands to pursue personal interests. However, all collectors realize sooner or later that their stash has grown to a point where finding space becomes a real struggle. The perfect place to keep your valuables safe in this situation is Kenmore self storage. By adding a few shelves and a table to the unit, you can keep your collection on display, or even work on it, in case you're a fan of painting figurines or assembling models.
If you eventually decide to refresh your collection or part ways with it, a secure unit serves this purpose too. Recently, buying and selling items over websites such as eBay has become quite popular. It is an easy way to make some extra money and also find interesting items along the way.
If your collection can't fit into your home, your storage unit is the perfect place to keep it in until you sell some pieces. This is a convenient solution if you've already set up your hobby workshop and display area in the unit. Another benefit of selling your items out of the unit is security. Self storage Newcastle facilities have video surveillance and security personnel on sight. This means that your valuable collection will be safe and sound until you find the perfect buyer.
Woodworking is another fun retirement activity perfect for a self storage
Turning wood and carving is a very popular hobby that many senior citizens enjoy. The ability to create beautiful items by hand is certainly interesting and rewarding. However, a hobby such as this one requires a lot of tools and materials. Woodturning lathes, drills, belt sanders, and wood carving tools can quickly fill up any room or garage.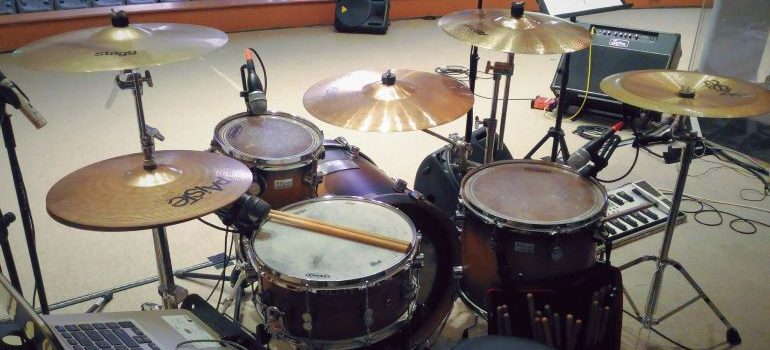 You will also need plenty of space for your craft, so a large table is a necessity as well. By transferring your operation to a self storage unit, you can work in peace and not worry about the space in your home. Then, you can let your creativity run wild and create beautiful items. Do keep in mind, however, that storage facilities are very serious when it comes to safety. Before you create your workshop, consult the facility about any and all banned items, as well as possible fire hazards.
A makeshift gym is both fun and beneficial to health
Outdoor activities and sports are very beneficial for all people, not just retirees. It is very important to stay healthy and active, especially once you reach retirement age. But, just like with every other activity, it can be difficult to find space in a home for workout equipment. This is especially true if you don't have a garage, or if you live in a small apartment. Because of this, turning your storage unit is one of the ways how self storage makes retirement fun. You don't have to go overboard with exercise, meaning that a treadmill, stationary bike, a few weights, and a yoga mat will be enough. Then, you can have some fun working out and keep your body in great shape. And, if your storage unit is near your home, you can warm up for your workout by walking or lightly jogging to it!
Convert a storage unit into your own music studio
If there ever was a way how self storage makes retirement fun, this is it! Many seniors are avid music fans who can't fully engage in their hobby for one reason or another. The main reasons are usually the lack of space, and not wanting to disturb members of the household with loud music. With a storage unit, you can solve both of these problems, and play beautiful music to your heart's content. All you have to do is give our reliable movers a call, so they can safely transport your instruments and gear to the unit. In order to reduce the noise and create perfect acoustics for yourself, you can line the walls of the unit with foam padding. This is the perfect way to indulge in your musical passion, and enjoy your retirement in a creative fashion!
https://www.pexels.com/photo/elderly-woman-reading-on-the-table-5585249/
https://unsplash.com/photos/ZVkDLrXGMdw
https://www.pexels.com/photo/pile-of-assorted-novel-books-694740/
https://unsplash.com/photos/doW-J1wOoiY