6 self storage unpacking mistakes
Nowadays it has become so popular to use self storage in various situations. Whether it's moving, remodeling, or downsizing, the main point is the same in all cases – using self storage is extremely beneficial. Hence, don't have second thoughts and contact temporary storage Seattle professionals. Make sure your belongings are well-protected while you handle other chores. After the completion of your tasks, you will be ready to retrieve your things and unpacking can begin. In order to avoid mistakes and problems with the unpacking process, you are to store your items cautiously taking care of the slightest details. Hence, you'll easily escape self storage unpacking mistakes As a result, you'll unpack things easily and safely, and organize your home according to your preferences.
1. Failing to plan thoroughly will result in various problems during the unpacking
As with everything, making a detailed plan is crucial to achieving excellent results. First of all, you must plan well to store your items in a heated storage Boise. What does it mean? Well, start by deciding what to store. Then, you will be able to get the necessary packing materials and pack adequately your items. Most importantly, observe the storage unit and determine where to place your items.
Meanwhile, you must have the exact number of boxes. Thus, keeping inventory is absolutely mandatory. As a result, you are on a good way to avoid feeling frustrated because you can't find something you need. Moreover, you must plan to unpack as well. How long will it take? Where to start from?
2. Selecting the wrong size of the storage unit can be quite a problem
It's not just the question of money but of using the space adequately and facilitating the unpacking process by avoiding mistakes made when you try to unpack your self storage. Sometimes it may be tempting to rent a smaller unit in order to make a good deal and save money. However, this could only lead to damaging your items if everything is too crowded. Moreover, imagine how it will be to find the boxes you need and start unpacking. A complete disaster.
On the other hand, it may happen to rent a larger unit than you actually need and waste a lot of space. Hence, be realistic and determine the exact size of the unit. If this is problematic for you, count on the help of door to door storage Seattle. After all, they have the experience to help you find self storage of the adequate size.
3. Pack your belongings properly to avoid self storage unpacking mistakes
Are you using storage for a long or short period of time? Is there a difference in packing things? Well, basically not. You must pack your belongings adequately by using proper high-quality packing materials and packing techniques. Only by doing this, you will be sure that your items will look great as they did the day you placed them in the storage unit.
Of course, you can use climate-controlled storage in case of some valuable or fragile items. Still, even in this case, they may deteriorate if you haven't packed them properly. For instance, avoid using newspaper to wrap the items. After a while, the newspaper will degrade and the ink may leech out and get into your belongings. Imagine your face after unpacking and realizing your things are damaged and dirty.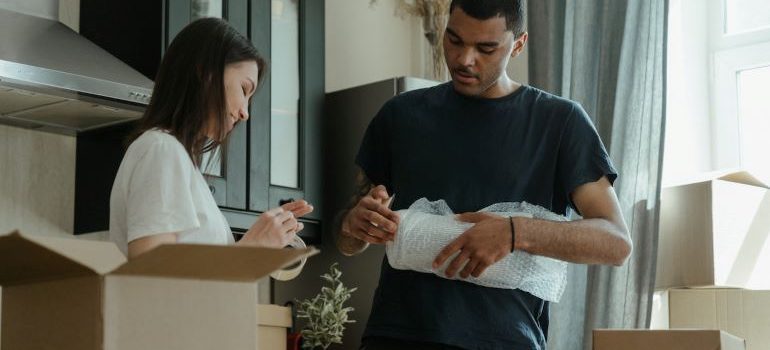 4. Labeling boxes will help you unpack properly
We always point out the importance of labeling boxes as a crucial part of the packing process. Still, this is also essential when the time to unpack comes. Imagine yourself opening each box to find out what is the content of them. Thus, avoid this by labeling the boxes clearly and placing them effectively in your self storage. By doing this a lot of misconceptions about unpacking your self storage will be resolved.
5. Not leaving enough time to unpack can lead to mistakes
Make sure to have enough time to unpack your things. Believe it or not, this is also a demanding procedure. Also, there are many boxes to get rid of. At the same time, you need to organize things around your new home. Thus, don't do things at the last minute. You will rush and may potentially damage your items and hurt yourself. That is why we should go back to mistake number 1. Make a thorough plan and stick to it to a certain extent. You need plenty of time to devote to unpacking your self storage and sorting things out. On the other hand, if you have no time and skills to do so, then hire professionals who will unpack your things with utmost care.
6. Organizing your storage unit you will prepare everything for unpacking without complications
Arrange your storage space so that large and heavy items such as your furniture to the back of self storage. While doing all this and preparing your items for storage remember to leave an access space which is especially relevant when the time for unpacking comes. You need to access your things easily and take what you need. It all depends on what you are unpacking first. In most cases, people usually unpack using the following order.
necessities first
kitchen items
bedroom
bathroom
outdoor inventory
Make sure you can easily spot the labels on the boxes, too.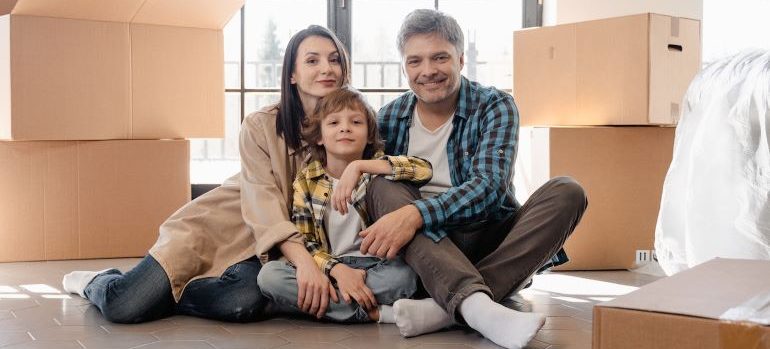 Also, don't waste space. Disassemble your furniture and free up a lot of space for other things. Moreover, place lighter and smaller boxes on top of the large and heavy ones.
Reducing mistakes leads to a rapid and efficient unpacking process
Overall, making self storage unpacking mistakes may create problems and will prolong the organization of your belongings in your new home. Hence, what you should do is carefully plan and execute the whole process of using storage, from packing, and storing to unpacking the items. Use well the storage space and make sure your items are well-protected. Once you have done everything properly you can start unpacking with ease. Decorate and organize the items in your home without difficulties. Finally, you will feel true satisfaction with using your self storage smartly and seeing excellent results when looking at your new home.