9 tips for reorganizing your garage this spring
Have you noticed your garage is overloaded with things? Is it time to sort things out? After all, you can use your garage for different purposes. It would be a pity to waste such a useful space. Hence, reorganizing your garage this spring should be on the top of your list. Also, while doing this we advise you to consider using temporary storage Seattle in order to make more space in your home. Therefore, whatever you do, decide what is truly important to you. Make the best of your garage space. At the same time, make sure your things are safely packed and stored.
Start reorganizing your garage this spring
It is a known fact, we have started buying too many things nowadays. Even the things we don't actually need. As a result, many of these things end up in boxes in garages. Hence, after a while, we notice there's no free space anymore. Well, it's time to do something this spring. You can always go for Everett self storage. On the other hand, if you keep on reading you'll see several tips for rearranging your garage space this spring.
1. Make a plan
After making a decision to order things in your garage this spring, make a detailed plan. Consider a few things.
your goals
deadlines
steps
what to keep
packing supplies you need
cleaning
how to store
2. Divide the things into 3 piles
First of all, take everything from your garage. Make sure the weather is fine. You don't want your things to get wet. Then, check what you have in your garage. Create three piles.
3. Don't forget to do the zoning
After deciding on what to keep in your garage, you can do the zoning. Separate the items into piles of similar things. In case you wonder why, soon you'll see this was s a good idea. With the use of zoning, you'll know exactly where your things are at any time. For instance, we can suggest certain piles.
workstation
sports and recreational equipment
lawn and garden
holiday decorations
long term storage
memorabilia
Of course, you can have more piles. It all depends on the items you keep in your garage. Thus, everything is individual.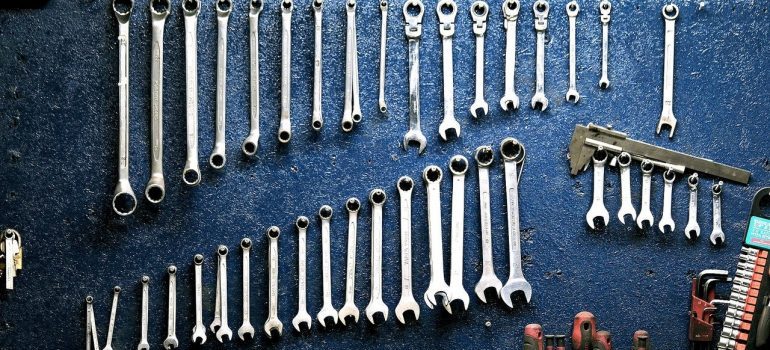 4. Cleaning is obligatory
Once you have taken the things out of the garage, you've got the open space. Now it's time to clean everything thoroughly. Take your microfiber cloth, broom, sweep, and other things you need. Take your time and start scrubbing shelves and cabinets. Sweep the dusty corners and walls from top to bottom. Pay attention to cleaning the floor. One of the downsides of in-house storage is definitely the fact you must take care of everything. Thus, if you want to avoid all this, you can always opt for professional storage solutions.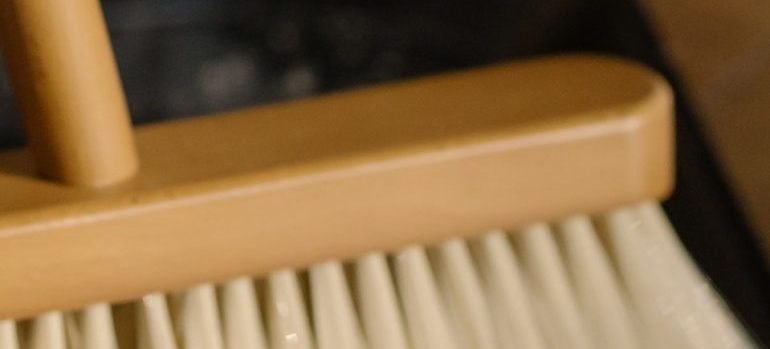 5. Consider the storage systems
The main thing is to use the garage space as much as you can. Hence, prior to putting everything in its place, take measures of the space. Think of every detail, and find the best solution for storage.
shelves – The shelves are simple and functional. They can hold a lot of weight. Moreover, they are an excellent way to store items in an organized way. Also, you can access your things easily. Therefore, put enough shelves of different dimensions in your garage.
cabinets – They are quite good when you want to store the items you want to conceal. Though they may get disorganized, this is the perfect place to keep things that need protection from dust or dirt. Also, for things such as chemicals. In that case, lock the cabinets to make sure your children won't touch anything dangerous for them. Furthermore, in order to save space, you can have sliding doors on your cabinets.
plastic bins with lids
clear jars – Use jars of different sizes for small things or hardware.
hooks
pegboard – It's quite easy to install. Still, don't use it for heavy objects.
6. Overhead storage
The ceiling should not be wasted. Believe it or not, you can use this space to store a lot of items. As a matter of fact, this is a great idea for long-term storage. Also, the items that are hard to store somewhere else can find their place above your heads.
7. Make sure the things are kept off the ground
In order to arrange better protection of your items and to make sure the garage is tidy at any time, keep things off the ground. In case you're buying ready-made shelves and cabinets they should have raised-on legs. After all, it'll be much easier to clean the floor beneath them.
8. Invest in protection
Unfortunately, break-ins happen. Therefore, invest in quality doors and window locks. Fill in the holes, protect the ceiling. No rain, floods, and other accidents should compromise the safety of the items. Be that as it may, Kirkland self storage offers complete protection of your items.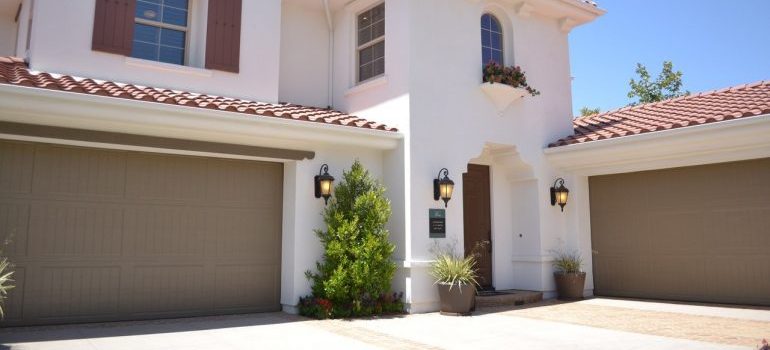 9. Maintain your garage organized
Once you've arranged your garage space this spring, place everything in its place. Don't forget you must keep everything protected and clean. Check regularly your items. Keep your garage tidy and neat at least once a month. Of course, it depends on how much time you actually have. That is why you should never store in your garage certain items that need more detailed protection.
Make sure you use every inch of your garage smartly
Overall, reorganizing your garage this spring is a way to declutter and keep your items safe in one place. Take care of every detail. Make sure the space is clean and full of good storage systems. However, in case your budget allows you, a more secure and less tiresome way would be to use storage facilities where true professionals take care of your belongings. With this in mind, you'll enjoy more space and save yourself a lot of trouble.