The downsides of in-house storage solutions
When it comes to finding a perfect solution for keeping your inventory safe, there are many options to choose from. After decluttering your house or moving into a new home, additional storage space could help you organize your belongings. In-home storage solutions sound like the most practical solution, especially if you have time and will to build one in your home. However, there are some downsides of in-house storage, whether it's the one made in an apartment or a house. Lack of space, unnecessary clutter, and lack of ventilation system might be just some of the problems with in-home storage. Take a look at some of the most common downsides of having in-home storage.
What are the downsides of in-house storage solutions?
When compared to a rental unit, it might seem like an easier long-term solution. However, you should think twice before installing one in your home. Depending on the size of the inventory and the nature of items you need to store, in-house storage might not be the most efficient way to keep them safe.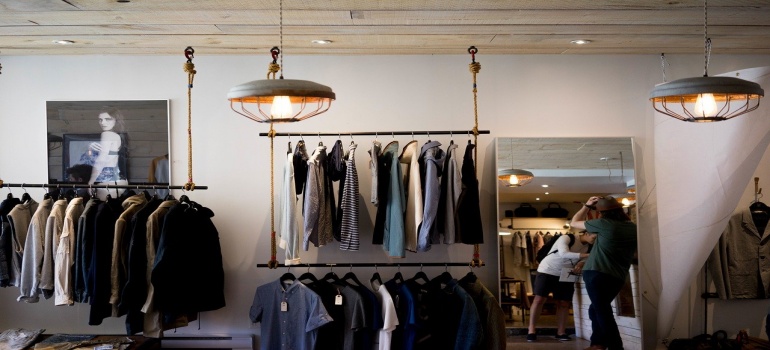 Lack of safety and space are the main downsides of in-house storage solutions. For example, if you decide to turn your entire room into storage, you could end up making clutter and a huge mess. On the other hand, keeping sensitive inventory in your home long term might be risky, especially if those items are bulky or need certain temperature conditions in the long run. Here are some of the most common downsides of in-house storage solutions:
Lack of functional storage space
Poor conditions for sensitive inventory
Lack of ventilation and temperature control
Inconvenient access
When installing an in-house storage unit, you might end up having one or all of these problems. On the other hand, there is no rule that this type of storage is not suitable for some households. In case you have quality containers or moving boxes, some of your offseason clothes and books might do just fine while short-term storing.
Instead of overcrowding your home, you should look for self-storage in Lynnwood, WA. A good storage unit will save space in your home and provide optimal conditions for sensitive inventory.
The size of the storage unit
Having storage in your home might sound like the best idea. However, it might depend on the type of storage you use. For example, if you plan to build a storage unit in your garage, you can modify it to your needs. On the other hand, renting portable storage containers might not be an option if you live in a building apartment.
One of the biggest downsides of in-home storage is its size. When storing bigger inventory, this type of storage can cause clutter and damage to your belongings.
Storing sensitive inventory
Items that need special care and require a temperature-controlled storage unit are not suitable for storing at home. If you are in the middle of the move and need a temporary storage solution, you should rather rent a few storage containers which can keep your inventory safe. This is the situation when renting short-term containers is a better solution. Rental storage containers are sturdy and made out of waterproof materials.
Ventilation and temperature control
Unlike in-home storage, rental units can have properties that will keep your belongings in good shape. Proper ventilation is a very important quality in a storage unit, especially when storing temperature-sensitive inventory. Hand in hand with the ventilation system, you should be looking for temperature-controlled storage units. Some of the best moving companies offer units that will guarantee your inventory's safety. These units might cost some extra money, but they always pay off in the long run.
Proper access to your in-house storage
Even if you live in a big house and don't want to move your belongings to a storage facility, in-home storage can cause you trouble. For example, if you need to keep some furniture pieces safe, it might be difficult to move them around the house to store them. Lack of proper access to your unit is one of the downsides of in-home storage.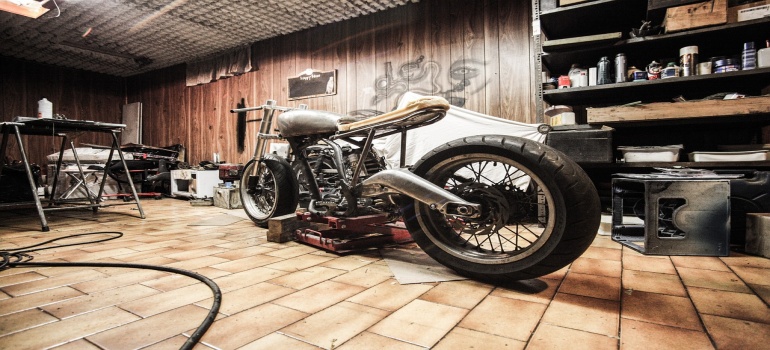 Instead of making a mess in your backyard or your driveway, wouldn't it be much easier to load the inventory into the moving truck and send it to the storage facility?
How to find the best storage solution?
With all the downsides of in-home storage solutions, you might want to consider checking out some storage facilities. Moving and storage companies often provide short-term and long-term storage solutions for every occasion. By renting a quality unit, you can get proper temperature control and video surveillance in your storage space. Also, you'll be able to check the ventilation system in the storage unit and make sure it's free of moisture and dirt.
Consider renting a self-storage unit
Whether you are in the middle of the move or just looking to keep some of your belongings safe, a good storage unit can be a solution. By renting a temporary storage in Seattle, you'll be able to choose the size of the unit and the location of the facility.
When it comes to choosing a storage solution, you will have a wide range of varieties to choose from. However, self-storage units are the most practical solution for smaller inventories, as well as for short-term storage. With many downsides of in-house storage solutions, it's way more practical to look for a rental unit or choose temporary storage containers instead.