The benefits of self storage for contractors
Nowadays, convenient storage solutions are a necessity for the majority of households and businesses. If you are a self-employed professional, you may find it challenging to keep your workflow organized without an adequate place for safekeeping. And this is all the more true if you are a contractor working in any service area that requires specialized tools and equipment. Surely, if you're just starting out, you may argue that your garage provides more than enough space to keep everything you need. But soon you'll realize that operating effectively on daily basis without the conveniences of portable storage units North Seattle is anything but easy. So, what exactly are the benefits of self storage for contractors? The specialists at PortaBox Seattle will share their views. Besides, they are at your service to help you get your ideal storage solution with expert guidance and advice! 
A preview of self storage for contractors and its benefits
As a work-from-home contractor, you don't have the luxury of a special warehouse for storing your tools. Perhaps you might be thinking about converting the shed in your garden into one. But then, you'll still have to think about transferring your equipment daily to and fro. If it sounds inconvenient, it's because it is. That's why self storage solutions are a necessity for contractors. So, this is the perfect time to look up the best storage services in Seattle, and figure out your ideal solution. Besides, here are some of the best conveniences of self-storage for suppliers:
It gives you flexibility
It helps you stay organized
Keep your tools safe
The time and cost-saving benefits of self storage for contractors
With some strategic planning, you will save yourself a lot of daily hassle
Truth be told, running any kind of business is tough. But, if you have to carry your tools to the worksite every day, it gets even more so. Maintaining a consistent level of organization makes your job a lot easier.  So, business storage Seattle solutions are indispensable for anyone that is self-employed.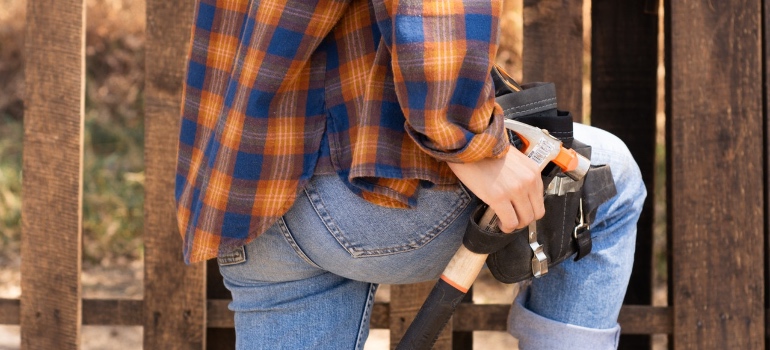 As a contractor, you are mobile and you have to carry your work equipment to and from the worksite every day. Not only is this inconvenient when you think in terms of transport, but let's be honest, somewhere at the back of your mind there's always the worrying thought that something may get stolen, vandalized, or whatnot. Withal, contractors benefit from self storage in terms of flexibility.
In fact, the job of an independent servicer is a great example to showcase the optimal convenience of storage solutions. For instance, you can opt for an on-site unit, and save yourself from the daily hassle of having to haul your tools. And, instead of packing your tools daily, you'll secure easy access close to the location where you are currently working. Isn't this within itself a great benefit of self-storage for freelance suppliers?
Self storage for independent servicers is essential to maintain an organized workflow
As a painter, plumber, electrician, or any other type of contractor, chances are your supply of tools is constantly growing. And even if it doesn't, keeping it all at home isn't a viable option. You need a designated space to keep your equipment and ensure you have easy access to it. This is another undisputable benefit of self storage for contractors. You don't have to clutter your home with various tools of your trade. Keep your living space tidy and use it for its intended purpose, instead of turning it into a workshop, or making it look that way.
Instead, rent your contractor's self-storage and organize your unit like a pro. Have all your tools visible and on display, so you can easily get them even on short notice. Having to dig around to find what you need can make your job difficult and cause you daily frustrations. So, this is the unbeatable advantage of self storage for independent servicers. It helps you stay organized and slash work-related stress. Besides, you'll even appear more professional, and with a good reason.
Keep your tools safe and protected with self storage for independent handyman
Spending much of your work time in transit is somewhat of a norm for all contractors. However, keeping your equipment in your car doesn't exactly give you peace of mind, does it? But with Renton self storage options, you can easily change that. Your work equipment and tools are a costly investment, so you should do your due diligence and secure them properly. And as a contractor self-storage is your ideal solution.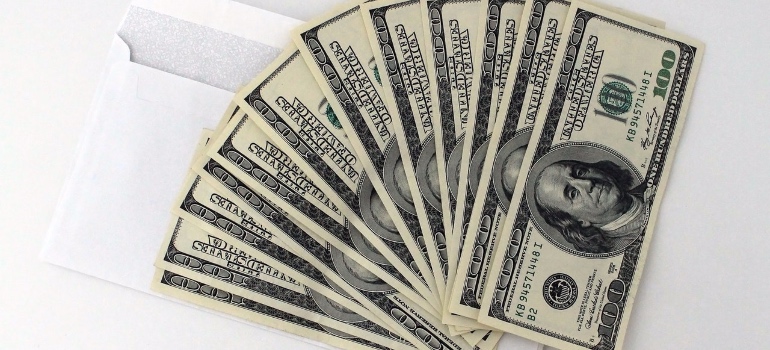 Renting your self-storage units as a freelancer isn't only a solid solution against theft and similar mishaps. For instance, you can opt for a climate-controlled unit and make sure that the elements can't do any harm to your tools either. Moreover, unlike rental properties, self-storage units offer you the benefit of controlled access. This way, you can be sure that no one but you, or your authorized personnel, cannot get to your costly equipment and cause damages or loss. Thus, self storage for suppliers is the ideal safekeeping place, along with multiple other benefits.
The optimal safekeeping solution to help you save time and trim costs as a contractor
Depending on how large your handyman business is, you may at some point consider renting or building a warehouse. But neither is this convenient, nor it's financially beneficial for you as a contractor. First of all, having a warehouse doesn't change the fact that you'll have to commute to and fro to fetch your tools. So, here is an unbeatable pro of self storage for servicers. Having a unit that can be delivered your worksite saves you time in getting accessing your tools. 
Besides, even if you rent multiple units in various locations, it will still cost you cheaper than renting a facility or a workshop. So, self storage for contractors has various unique benefits that no other safekeeping solution can replace. In summary, take your lead from the insights our specialists at PortaBox Storage provide above and use them to your advantage.