Can Portable Storage Help Seattle Creatives Stay Organized?
Even those who haven't visited Seattle before know this is a vibrant and thriving city that's home to a bustling creative community. And if you're a local painter, photographer, writer, or musician, you certainly know that Seattle offers endless opportunities to explore and express your creativity. However, our storage experts from PortaBox Storage WA have noticed that one of the biggest challenges that creatives face in this bustling city is staying organized. With so many projects, materials, and equipment to manage, it can be difficult to keep everything in order. That's why we'll explore the question, "Can portable storage help Seattle creatives stay organized?" and provide valuable professional insight. We'll also explain how this convenient solution can help you stay on top of your creative projects.
Seattle's Creatives Can Easily Stay Organized With the Help of Portable Storage
Portable storage units are a convenient and practical solution for all creatives looking to stay organized in Seattle and help them manage their belongings. These mobile units are typically made of wood and are not too big in size, making them versatile and easily transportable. They allow you to store your belongings in a secure and weatherproof space that can be easily transported to a location of your choice. This is especially helpful if you are in the process of moving or renovating your home or creative workspace. Therefore, portable storage containers in Seattle offer a number of benefits, including
Flexibility;
Convenience;
Cost-effectiveness.
You can rent them for either short or long-term use and ensure a safe space for your belongings. Additionally, they eliminate the need to rent a truck or pay for movers, which can save you time and money in the long run.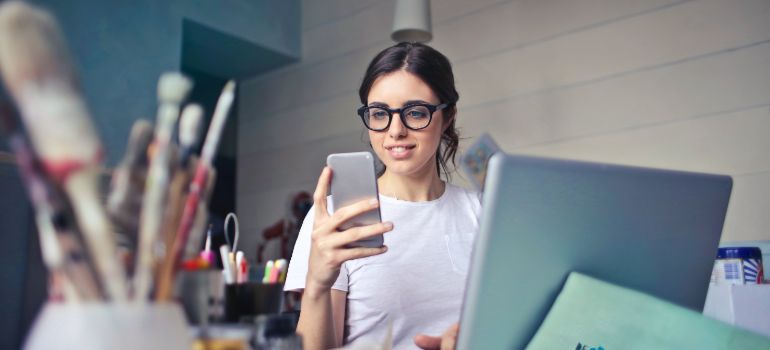 Customizable Seattle Storage Options Are Here to Fit All Your Creative Needs
Customizable storage unit plans are an ideal solution, as these units allow you to choose a service package that best suits your specific requirements. The short term storage Seattle offers is an ideal way to protect art supplies or musical instruments from external elements. If you have a lot of nonhazardous art and craft materials to store, worry not! You can rent as many units as you need at the given moment.
Whether you need storage for your hobbies, collections, or art business supplies, a portable storage unit can provide the flexibility and functionality you need to make the most of your living and workspace. With mobile storage options, your items are organized, protected, and easily accessible whenever you need them.
Security and Convenient Access to Your Creative Assets Are the Staples of Portable Storage
Secure storage units provide an excellent solution for protecting creative assets from theft, damage, and loss. These units are designed to be secure and durable and are kept in secure facilities with CCTV surveillance. The advanced security measures of these units make them ideal for storing supplies, musical instruments, film and video equipment, and other creative assets that require attention.
By relying on nearby Kenmore self storage, Seattle creatives can ensure that their works are safe and protected from theft, fire, flood, and other hazards. Additionally, such cost-effective and secure units offer peace of mind, allowing artists to focus on their creative pursuits without worrying about the safety of their assets.
Furthermore, portable storage units provide a convenient way to access items that are stored away from home or work. They are easy to transport and set up, allowing creative Seattleites to move them to any location where access is needed. These units are placed on the ground level, which makes it easy for creatives to load and unload their belongings without the need for ramps or other equipment. With quick and easy access to their items, users can retrieve whatever they need, whenever they need it, hassle-free!
Portable Storage Can Help Seattle Creatives Keep Their Business Organized as Well!
Flexible moving and storage options are essential for creative businesses. With inventory storage Seattle creative business owners need, you can easily store and transport supplies, equipment, and finished products. Thus, portable storage units are a great solution for keeping items organized and accessible. These units provide convenience, security, and flexibility for businesses on the go. They make it easier for businesses to:
In general, portable storage units can help big firms and creative entrepreneurs stay organized and efficient, which is crucial for success in this competitive industry.
Portable Storage Allows You to Save Time and Money Without Losing Creative Focus
Portable storage units provide Seattle creatives with a degree of flexibility in addition to convenience and financial savings. You can modify your storage requirements based on your current projects and workload. This is possible thanks to the ability to pick the number of units you need. If you're a touring musician, for instance, and you need to store your items, you can temporarily rent a larger unit while you're on the road, saving on apartment rent. Once back, you can transfer a portion of your belongings to a smaller unit.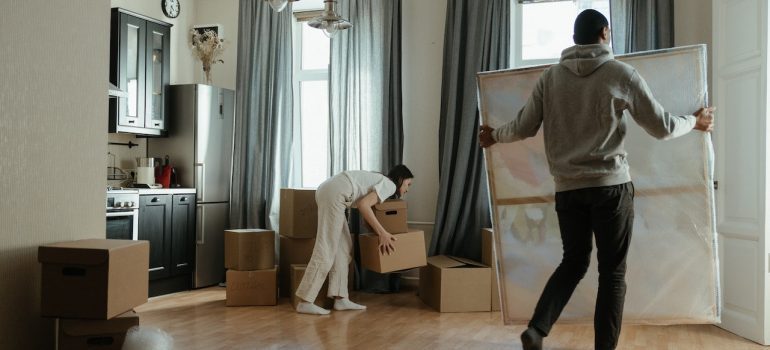 Additionally, because portable storage cabinets are mobile, creatives may quickly move their workspace without worrying about relocating their supplies and tools of trade separately. Because of their adaptability and usability, portable storage pods are an invaluable resource for Seattle creatives trying to improve their productivity without wasting precious funds.
Portable Storage is the Key to Creative Success
Seattle has a vibrant creative scene, and many artists, designers, and musicians have found innovative ways to maximize their workspace. For some, using portable storage units has been a game-changer. These units offer the benefits of additional storage space and a dedicated workspace in a compact and flexible package. You can set them up almost anywhere and customize them to suit your needs.
The affordability of these units makes them an attractive option for many creatives, especially those working with limited budgets. With portable storage, Seattle creatives have been able to fully focus on their art, taking it to the next level.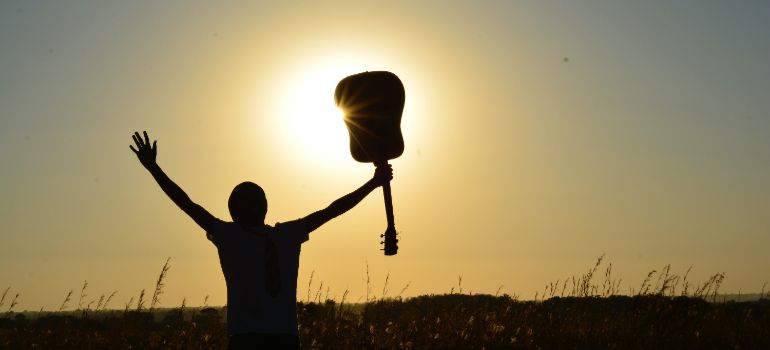 Can Portable Storage Help Seattle Creatives Stay Organized? Absolutely!
Seattle artists have discovered a practical solution to staying organized with portable storage units. The main benefits of using these units are flexibility and affordability. When using portable storage units, creatives can keep their tools, materials, and equipment in a secure and organized space. This directly allows them to focus on their work and unleash their creativity to the fullest.
To sum up, the use of portable storage units is a smart and practical solution. It is ideal for anyone looking to declutter their workspace and stay organized in a convenient way. So if you're wondering can portable storage help Seattle creatives stay organized, the answer is a resounding yes!