Cost-saving tips for selling your Seattle home
If you are preparing for a change and are planning to move to another place, you are probably also selling your house. Selling a house requires a lot of activity from you that you have to do before the sale. But selling your Seattle home also brings with it many costs that can sometimes be large. So it should come as no surprise that you have decided to look for useful ways you can save money when selling your house in Seattle. With a few tips, you will be able to get ready to sell painlessly. You just need to follow the guidelines from this article. Regardless of whether you are going to empty the house and carry your belongings or ore use Newcastle self storage, you have to be prepared for higher costs.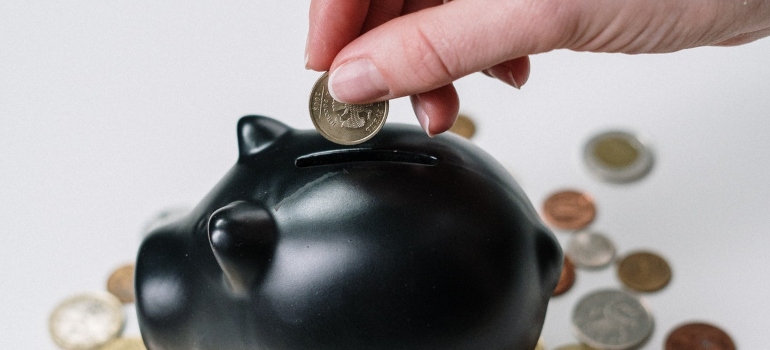 What do you need to know before you sell your Seattle home?
To make selling your Seattle home successful, you need to do things right. It is understandable if you want to save money. But you don't have to do that at all costs. Be reasonable and research in advance. For some things, you should not try to save money, such as short term storage Seattle. You will not risk the safety of your belongings to save a few coins. Provide yourself with safe storage for your belongings, and try to save money on less important things. Here are some things you can save on when selling your home in Seattle without compromising security.
choose verified real estate agents
reduce relocation costs to save money
make some cost-effective renovation of your home
Choose verified real estate agents
When you move and sell your home in Seattle, it is inevitable to use the services of real estate companies. However, various companies on the market are not tested and reliable. To make sure you get adequate service for your money, find a trusted real estate agent. Agents must be licensed and it is a good idea to check it. You will get the best offer if you look for proven and local real estate agents. This is one way to save money. Because if you use the services of an unverified agent, you can get additional costs that you did not expect. Don't try to sell the house yourself. Although you will pay a commission to the agent, their knowledge can help you sell your house in Seattle faster and for more money.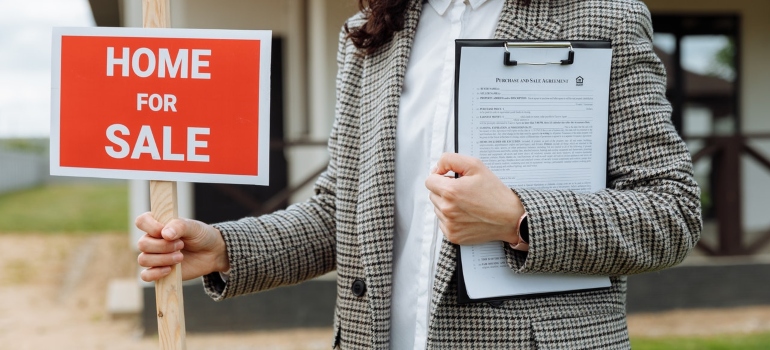 Negotiate your agent's commission
Once you find an agent you trust, you can try to negotiate and reduce the price of the service. If you have a good property, the agent will likely agree to reduce his commission. That's because you wouldn't want to go to the competition when trying to sell your Seattle home. The commission charged by the agent is about 1.5% but can be reduced by up to 1% if you have a good house for sale. If you cancel the full service of the agent, you are more likely to receive a reduced commission. It may be better to photograph the house yourself or put up signs for sale, which will reduce some of your agent's services and allow you to save money.
Reduce relocation costs to save money when selling your Seattle home
One of the easiest ways to save money when selling a house and planning to move is to reduce the cost of moving. It doesn't have to be difficult if you think ahead. You always need an experienced moving company to move, and that is not always affordable. So there are a few simple things you can do.
Choose a smart date to move
When choosing a date and time to move, choose wisely. Avoid weekends because moving is more expensive then. If you can, choose days when they are not on vacation. Talk to the moving company to recommend the days when they have the least work and then the offer will probably be cheaper. Be sure to request a relocation estimate from several companies and choose the most favorable one.
Schedule a move in advance
If you know the exact date when you will be able to move, try to schedule your move in advance. Some moving companies give discounts if the move is scheduled months in advance. Talk to your movers and see what discounts you can get.
Pack smartly for moving when selling your Seattle home
Think about packaging when trying to save money. Maybe you can find packing material in a local store – packing boxes or ask friends who have recently moved if they have something to give you. In the end, you can always pack on your own with the help of family and friends. What you should not save money on are portable storage containers Seattle and workers who will disassemble your furniture. You don't want to do it alone so you don't accidentally damage something before moving.
Make cost-effective upgrades to your home
When it comes to money and savings when selling your Seattle home you can think about upgrading your house. And if it seems illogical at first glance that you have to invest money to save, that may be true. If you manage to upgrade some of the parts of your house that are in demand, you will be able to sell a house for more money. If you have a basement, you can turn it into additional rooms or an attic into a beautiful office. So, if you are financially able and if you have the space to do it, consider upgrading your home. You can consider putting items in storage while doing renovations. This is one of the reasons why you should use storage when moving but certainly not the only one.
As you can see, saving money when planning to sell your Seattle home may not be difficult. It is important to evaluate for yourself what is most profitable for you and to do so. Be smart and don't try to save money at any cost. Some services are still worth paying for.