Decluttering your attic – how and why
If you have some spare time on your hands and want to improve your living conditions, your attic is definitely one of the places to look at. You can reinvent and reimagine it for another purpose, providing you with either an extra storage unit or another living room. But before you can do all of that, you will need to do some work. Now, this can be a tricky proposition, depending on the circumstances, and you might want to rent a temporary Everett self storage unit for the endeavor. That will make it easier for you to renovate/remodel your attic, as well as make the whole process a lot more convenient. In this article, we will provide you with a guide to decluttering your attic, so you will have an easier time with it.
Why declutter, to begin with?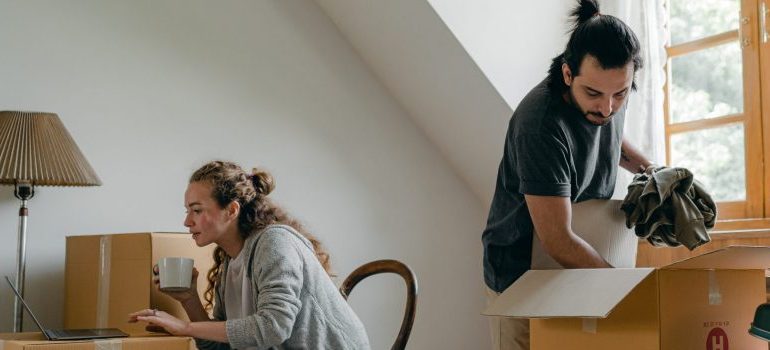 There are numerous reasons why you might want to free up an extra room in your home. Perhaps your family has a new addition and you want to start working on that child's bedroom? Or you want to have a dedicated gaming room, or simply to have somewhere to store all those extra items you don't need all year long.
In fact, you might have been using the attic for storing purposes up until now, and it is full of various items that you even don't know about anymore. To declutter it the easiest way, look into one of the short-term storage Seattle solutions. PortaBox can make the whole process a lot easier and more convenient. You may also want to involve professionals at some point, especially if you have plenty of remodeling to do. Even if you want to make this your own personal project, advice from a contractor can help you create the room exactly how you want it.
But before you can get to that, you will need to declutter.
How to go about decluttering your attic?
Create a plan
Take everything out
Clean the attic
Sort everything
Get rid of unwanted items
Label and organize your items
Depending on the situation, you might want to enlist additional help. Decluttering can be a lengthy, as well as tiring, process. The more people you have working on it, the better. Therefore, pick up the phone, call a few friends and/or family members and ask them for help. Their presence will make everything easier. If you need professional advice, you can always contact PortaBox Storage Seattle and we will be happy to provide you with some solutions. It will be much easier to go through this process if you have some quality plastic storage bins with you, after all. 
Create a plan
The first thing you need to do is have a clear goal in mind. With a good plan, decluttering will be a lot faster and easier. Think of what you want to use the attic for, as well as the areas that will be used for storage, gaming, or an office. With a clear plan in mind, you will not need to backtrack or question your decisions while you work. This is also the time to start thinking about acquiring packing materials and include them in your projections.
If you are planning to renovate your attic, you may want to set a budget for it as well. The bottom line is, the more you prepare, the better. Just make sure not to use up all of your time thinking about decluttering the attic and not actually doing it. It is a trap that most of us fall into.
Take everything out when decluttering your attic
Once you have the plan of action all sorted out, it is time to get to work. The first thing you want to do is simply to remove absolutely everything from the attic. Take out all of the items and put them somewhere else. Depending on the size and the number of items inside, this is a process that might take several days. Make sure that you have a temporary solution for storing those items before you can bring back in those that will remain.
Clean the attic
After everything is out, you will have the perfect opportunity to clean your attic. You may be surprised at how much cleaning work is to be done. It is most likely you haven't cleaned your attic all that much throughout the years. Which is perfectly normal, the attic is that one room that you usually don't have to bother cleaning. At least that is what most people think.
However, if you plan on using your attic regularly, it is imperative that you give it a thorough scrubbing. You can clean the attic on your own or hire professional cleaning services, depending on your budget and available time. Again, having a couple of friends and family members to assist will make everything easier.
Sort everything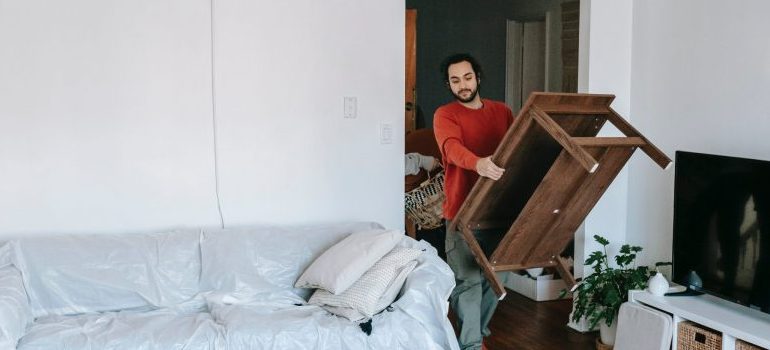 All those items that you have taken out will need to be sorted at some point. You can do the sorting while you are resting from the cleaning effort, or you can designate some time to do it. You might also want to take the opportunity to write down the stuff that you have. Keeping an attic inventory list is a great way to save a lot of time and effort down the road.
Get rid of unwanted items
During the sorting process, you will most likely encounter many items that you will never use again. Chances are, if you haven't used something for a year or two, you are not going to be using it again. Most of the time, when we need something, we will go to the store and get it instead of rummaging through the attic. That is just the way it is. Therefore, don't clutter your attic all over again, get rid of the items you are not using, freeing up space for more useful belongings.
Label and organize your items
Lastly, you may want to create a labeling system for your belongings. It will make locating the things you need a lot easier. Decluttering your attic is the perfect opportunity to do so. Create a labeling system that you like, as detailed or brief as you want it to be. Then slap those labels on each box and enjoy spending the least amount of time on finding the items you need!