Guidelines for downsizing your office space in Bellevue
Changing an office space is never an easy task, especially if you have to move into a smaller office space. With all that inventory and equipment, it can be challenging to fit it all inside a smaller office space. Additionally, creating clutter in the office can lead to a drop in productivity and disorganization. So, to avoid such downsides, you have to explore additional options to free up your workspace. A lot of Bellevue companies have adopted the notion of remote work so as to avoid chaos in the office. Other businesses found the perfect solution in renting Bellevue self storage containers and warehouses. In this article, we offer you some essential tips on downsizing your office space in Bellevue.
Using a storage space
The first thing that comes to mind is to rent a storage unit. Storage facilities offer optimal conditions when you lack the physical space to keep all your items inside. So be sure to contact PortaBox Storage Seattle and ask them all you would love to know.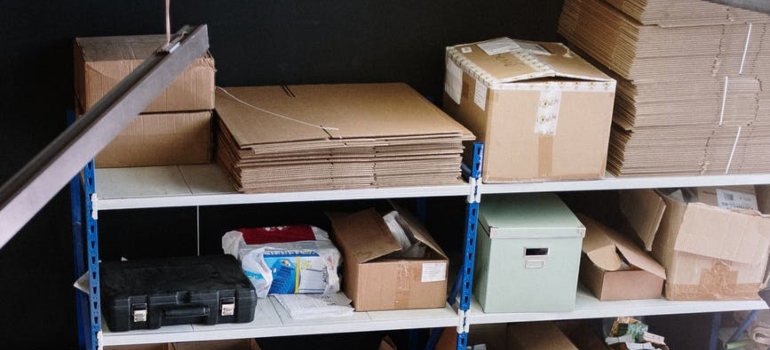 There are so many different uses for self storage space. You can use it to declutter or to save some things that are valuable to you. Once you start to use it, you will find more and more uses for it. Some people tend to make their own storage spaces. Of course, since you will find many different storage solutions, you'll need to do your research on different options such as DIY storage vs portable storage.
Downsizing your office space in Bellevue
So, once you start thinking about storage solutions, you will find that it is just perfect for downsizing your office space in Bellevue. Self-storage is a solution that is perfect for so many people. If you rent a unit, you will be able to transfer your things there at your own pace, to change them over and over when you need to.
How to know when is the time to downsize your office?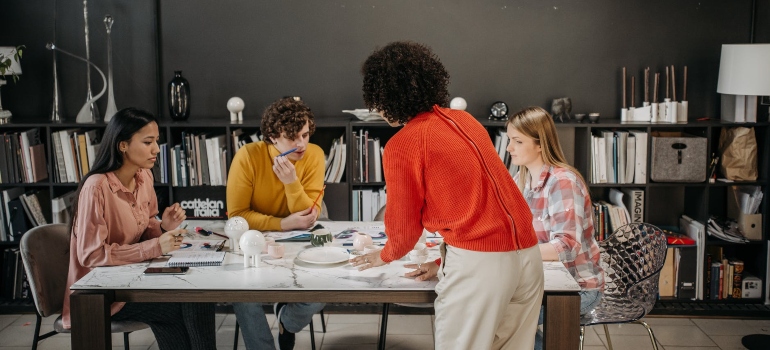 If you are about to change your office address, you can save some costs if you decide to downsize your space. This is especially true if you are moving to some hip neighborhood. You will need to decide on how much space you really need. In correlation with your business, you know do you need daily access for your clients or not, do you have to be close to them and also your suppliers. This will help you decide on the size of the space you need. After you decide, call business storage Seattle to look for the best storage solution for you.
Take your office furniture into consideration
When you decide to downsize your office, you will have to do it step by step. So the first you can do is to think about all the furniture you already have in your office. If you have some large and bulky items, like large desks or huge conference room tables, perhaps you can think of donating them. You can after buy some smaller items that fit perfectly in your new space. It is very rare that all of your furniture will fit in a new office, so try for other options. If you have a smaller office, you should think of using some vertical space, too. You can also use desktop shelves to store files and documents.
Sharing an office space
The more and more popular office solution is sharing office space. You will see that it has more benefits than just paying rent together. When you pair with some other business, you will be able to share some spaces, like a conference room. You can support each other so it can bring more clients to both of you. If you don't need a conference room that often, you can think of running your business from a smaller office and renting a conference room at some hotel when you need it. Your small office space will be enough for the rest of the time.
One other tip from professionals who are working as interior designers is to try to make your office larger than it really is. You could do some visual tricks. They will tell you to avoid big bulky items and large colors. So go with bright colors and bring some mirrors to give you more depth of the space.
Some more tips on downsizing your office space in Bellevue
If you plan to move your business to a smaller office space, we have some more tips on downsizing your office space in Bellevue. Think to allow more employees to work from home. This can be just the solution you were looking for. And especially these days with pandemics still going on. Not everyone will be happy to commute to work every day. Some of them will be happy with this option. This could solve your office problem and also give you happier employees.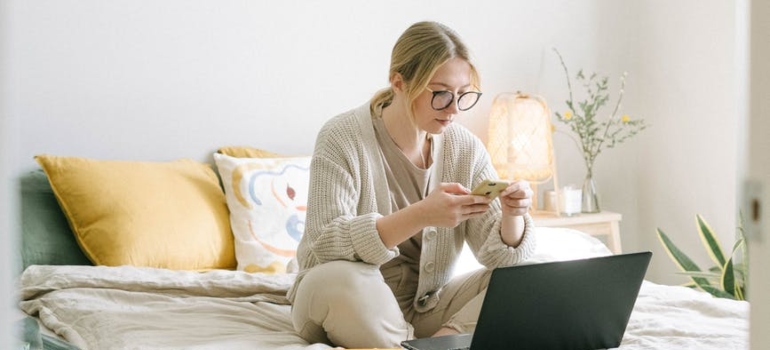 The other thing you can do is to transfer your whole archive from a paper file to a digital one. You will clear out your workspace. That way you will eliminate the unnecessary load of things that fills your cabinets. Don't forget to always back up your virtual data, because you never want it to be lost. You can do it on some external hard disk or you can do it online, whatever works the best for you. And probably the best idea is to backup it on both places, just in case. You can never have too many precautions measures.
When it comes to an item of office furniture, custom-made pieces are the best solution for smaller spaces. You can buy some functional and still comfortable items for your new business. You will realize that having a very functional office space will end up in more productivity. And that is just the goal for every business.
Finding just the perfect solution
If you think that downsizing your office space in Bellevue will end up in the failure of your business, you are wrong. You will be able to find more benefits than you could expect. Moving to smaller office space will bring you some better finances. But your team spirit could go just up. You want a happier and more productive space. And a happier and more productive team. So your business in Bellevue in WA could flourish even if you transfer it to a smaller space. Ask professionals for any help needed. They will have ideas on how to do it practically, and you will soon be able to start working again.