Guide to storing childhood toys and memorabilia
Memories are important – especially the ones that remind us of our childhood. All of us have boxes of toys and memorabilia that we are just unable to get rid of. The problem arises when you are not ready to say your goodbyes but are lacking the space for all of those items. The good news is that there is a simple way to solve that problem, and the solution lies in temporary storage in Seattle (insert the name of the place you reside in). Storing childhood toys and memorabilia is great when you want to hold on to beautiful memories – but it's even better if you plan to have kids of your own. Until then, read our guide on the topic and learn how to preserve your precious items.
Not every toy you own should be kept
We completely understand your need and desire to save every item that you associate with your childhood. However, not every item you have should be kept and stored in a Newcastle self-storage facility. Not only will fewer items equal less packing effort, but they will also signify a considerable amount of saved up money. For that reason, we suggest that you take a day or two to go through your items and decide what goes, and what stays.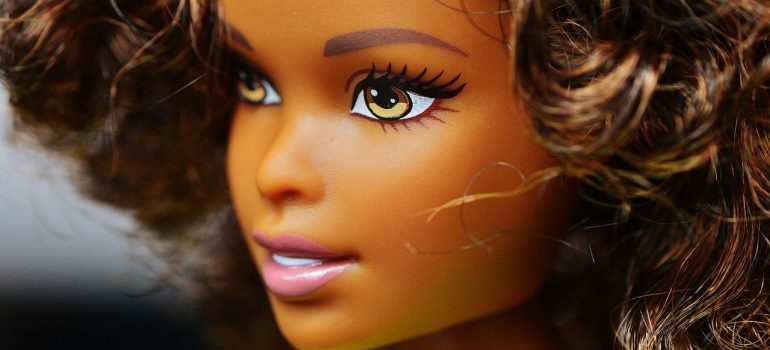 It's a general rule of thumb not to store anything that is ruined. Will your kids really need a Barbie doll with no hair and arms? Highly unlikely. So make sure that you throw away all those toys that simply cannot be used anymore. Of course, it's only human to hold on to one or two of such items. But you really don't need boxes of them.
Choose the right unit when storing childhood toys and memorabilia
These days, professional storage services have become a necessity for many people. Not only can they be used during relocation and remodeling, but they can also be of use to people who are in dire need of space. And if you are in need of space, chances are that you won't use your storage unit for storing toys and memorabilia only. The tricky part is choosing the unit that will be in accordance with all the items that you are storing.
Just to give you an example, you need to bear in mind that valuable pieces of art, as well as wooden furniture, require a climate-controlled unit. Truth be told, if all you are storing are toys, then you can opt for a regular unit. But we don't suggest that you risk any damage to those items that have a lot of value – both monetary and emotional.
So before putting your signature at the dotted line, make sure you do your research. Choose the best and most affordable option for you and move on to the next step. And that's gathering the necessary packing supplies.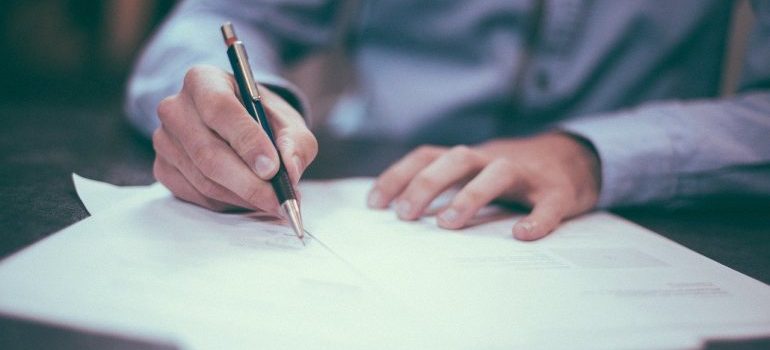 You can't put your childhood toys and memorabilia in storage without packing supplies
Moving and storage go hand in hand with packing supplies. And the cardboard boxes/plastic containers are only the tip of the iceberg. While you do need dozens of containers in which you will place your items, you also need a whole list of other complementary supplies.
Packing paper
Tape
Packing peanuts
Protective packaging 
Markers
Just by looking at all the things you need, you might believe that it must be expensive to store your childhood toys and memorabilia. But little do you know that you can find re-usable packing materials, or get them for cheap at any dollar store. Just make sure you get enough of these supplies. In fact, we suggest you buy more than what you think you will need. It's better to be safe than sorry.
Important tips and tricks for storage
Storing childhood toys and memorabilia seems simple – but it rarely is so. You would be surprised to know how simple it is for your items to get damaged. That's why a lot of attention is advised. Luckily, we are always here to help all of our readers by sharing tips and tricks that are coming straight from the pros. 
It is never a good idea to overstuff your boxes with items – that can lead to inevitable damage.
There shouldn't be too much empty space inside the box – if there is, just throw in some packing peanuts.
In order to be safe and not sorry, wrap every piece in protective packaging.
Need more space in storage? Then stack your boxes and always make sure you put lighter boxes on top.
If you plan on retrieving your toys anytime soon, make sure you put them at the front of the unit.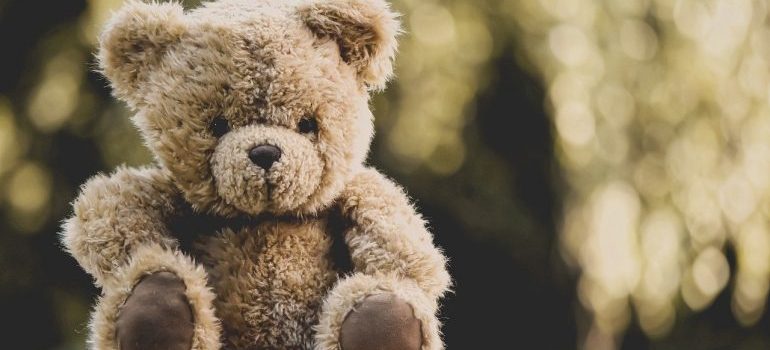 We have to admit that storing furniture is never easy and it doesn't make much difference whether you are storing toys or chairs. Every item in storage needs to be properly protected before being put in storage. But what we often see is people who are storing many different types of items and skipping one very important step – labeling the boxes. How else are you supposed to differentiate between fragile items and those that can't be so easily broken?
Whether you are 9 or 99, it's always good to cherish important memories
And it will be difficult to find memories that are more important than the ones you create in your childhood. A lot of people decide to throw away their items from this period simply because they forget that storing childhood toys and memorabilia is an option. Not only is it an option, but it is an amazing way to create some additional space in your home without having to compromise on which items stay in your house and which ones you have to get rid of. We encourage you to seek out your perfect unit as soon as today!