Guide to cleaning out your parents' home in Newcastle
Very often, our parent's homes are full of items that invoke childhood memories and remind them of their life together. Photos on the walls, various furnishing, and decorations, all give a sense of nostalgic comfort to us. All these items have some meaning to the family and are thus kept inside your home. However, sometimes these items can prove to be a very bad thing. If the time comes to sell your parent's home, or you just need to declutter, cleaning out your parents' home may prove to be a difficult task. Luckily, you can do this rather easily with the use of temporary storage Seattle. In addition, we'd be more than happy to help you on this journey with a few useful tips. Before you know it, your parent's home will be neat and orderly. Join us and find out how to efficiently declutter.
When cleaning out your parents' home, arm yourself with patience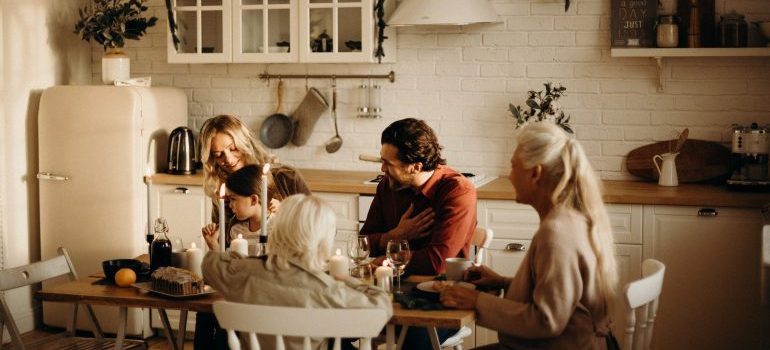 One of the best things you can do when entering this process is to be patient and prepared. Decluttering a place where so many memories are formed, or moving from it, can be a very emotional process. Mainly because your loved ones may feel forced to get rid of a portion of their life's memories. At the same time, they might not be particularly happy about leaving, if they happen to be moving. Needless to say, times like this can bring quite a lot of grief. Just the same, it is very easy to lose motivation when decluttering, packing, and moving items to a Newcastle self storage facility. What you consider clutter, your parents may consider being something priceless. This easily causes friction when you try to remove said items.
You can deal with this problem by keeping your parents involved in the process. If they see you showing genuine care and interest in their possessions, they'll be more comfortable with it, and the process will be smoother. Another important thing to keep in mind is that your parents are old. So, rather than rushing the entire process within a week, try to space it out into smaller cleaning sessions over the course of a month or two. This will help you and your parents maintain energy and the motivation to complete the task. For best results, limit your cleaning to roughly four hours a day, twice or thrice a week.
Make a cleaning plan based on your parent's lifestyle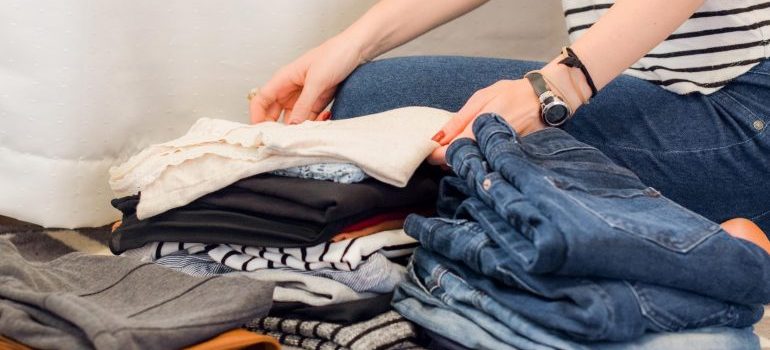 Understanding your parent's way of living will surely help you figure out what they do and don't need in their home. Have an open talk with your parents, and decide together on what to keep and what to get rid of. If they aren't comfortable with throwing some items away, an agreement can be reached in which you store the excess in Redmond self storage. To keep the process streamlined and maintain focus, some of the questions and topics you should cover are:
Do you live in a warm or a cold climate, and do you plan on moving to either climate? This can help decide how many seasonal clothes to keep.
Will the kitchen be actively used and do their cupboards and cooking appliances need cleaning and decluttering?
How often and to what degree do they plan to decorate their home throughout seasons? How many seasonal decorations should be kept based on the home size?
Are there any specific family heirlooms or collections which require special care or placement in a secure storage unit?
What is the overall state of the home? Would certain repairs and refurbishing require extra work when it comes to decluttering?
Cleaning out your parents' home by category will greatly boost efficiency
If you group your items into certain categories, making a decision on what to do with them is so much easier. Just the same, if you make several smaller groups, you'll be able to split the work into smaller chunks and get through it faster. This will greatly help both you and your parents maintain morale if you manage to sort out one whole category with no major issues. Furthermore, this method prevents future clutter in their Newcastle home.
The smaller and more specific the category is, the better. Rather than just making one pile and calling it "clothes", try to break it down a bit. Separate everything into tops, bottoms, socks, jackets, and so on. Categorizing like this also helps gain a better picture of what you have, and the condition of your items. This is very beneficial when the time to throw away or donate your items comes.
Promptly discard any unwanted items from the home
Once you sort all of your unwanted items into the usual keep, discard, and donate piles, it is very important to process them as fast as possible. The items you chose to get rid of should be removed from the house immediately. The moment you realize the cleaning process is coming to a close, contact your local removal service, and the charity of your choosing, and ask them to send someone over for a pickup. It is imperative to keep all of these items moving out of the home, because the longer they stay in the home, the bigger chance of your parents changing their mind and wanting them back. This undoes the entire process and causes even more stress and tension.
Most importantly, fun and enjoy the time spent with your parents
Cleaning out your parents' home can without a doubt be a lot of hard work, and sometimes stress. However, you shouldn't let this affect your mood or your attitude towards your parents. Instead of looking at this as a boring chore, try to change your perspective and mentality. No matter how stressful the work can be, this is still an opportunity to spend time with your parents, and bond with them. As you go through the stuff in their home, you'll be able to look back on the past, learn more about the family, and create new memories on the spot. Moments like these are priceless and you should treasure them always.