Guide to fully utilizing your dorm room
Living in a dorm room may seem a bit intimidating at first. It's a new space, but more importantly, it's a much smaller space than you're comfortable with. Luckily, PortaBox Storage is here to show you how to make the most out of the space you have. We're here to give you a few handy tips that will make utilizing your dorm room to the fullest an absolute breeze. As certified self storage Seattle specialists, we know how a lack of space can hinder one's lifestyle. When it comes to living in a smaller apartment or dorm room, you need to get crafty and make do with what you have. Your main goal is to use clever tricks and hacks and effectively make the most of your limited space. To make this journey a bit easier for you, we'd like to present a few clever space-saving solutions!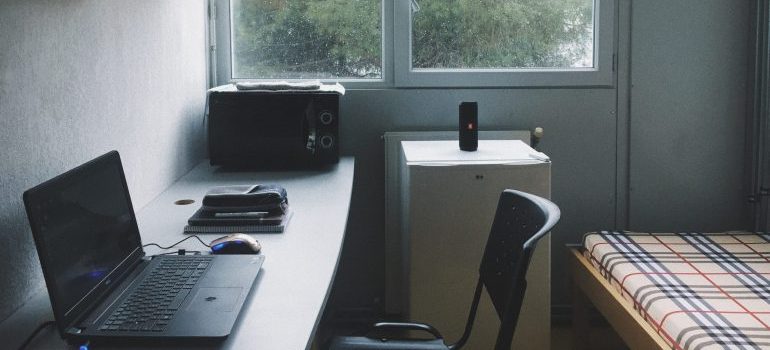 Fully utilizing your dorm room is easy with self-made storage
If you're not careful, clutter can quickly spread and take over your dorm. This is why you need to do your best to keep everything tidy and organized. Bags, clothes, and stacks of paper filling every corner of your make the space feel smaller and unbalanced. The best way to store items in your dorm is to convert available space into clever storage solutions.
For example, you can build a closet at the base of your staircase. There are other alternatives, of course, such as renting out Mill Creek self storage. Once you start carefully observing your space, you will find many ways to convert your dorm into a compact and functional living space. There are many solutions, and your imagination is the limit. If you keep on reading, you'll find a few minimalistic and elegant ways to stash more items in your home.
Reduce the paperwork by digitalizing your documents and books
The modern, digital age we live in has brought us many conveniences. With so many new ways of storing data, we are able to make our lives simpler, and clutter-free. As a student living in a dorm room, one of your biggest pieces of inventory are loads of books and papers. Additionally, with so much paper being used in the modern-day, approximately 20 football fields worth of trees every minute, deforestation is a real problem.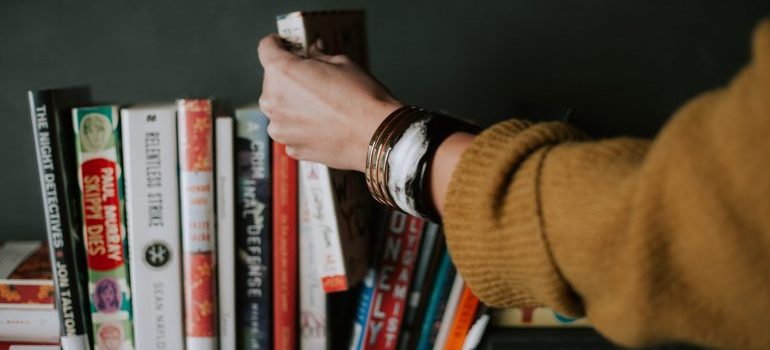 Luckily, the 21st century has brought us ways to solve problems of ecology and storage, with the mighty Cloud. Scan all of your study material, convert it into a digital format, and place it in online storage. You can still keep your physical books in Woodinville self storage containers. Securing your schoolwork on online cloud services helps you stay safe, organized, and free up space in your dorm.
Fully utilizing your dorm room's doors is a great way to create additional space
One of the areas in the home with a surprising amount of potential is the back of your doors. We often tend to forget just how much capacity this space can hold. Aside from it being a wide, rarely used area, it also makes use of vertical space, which is a blessing in a dorm room. Do yourself a favor and build a set of shelves that can be mounted to hang on the wall behind your door, or the door itself. The materials are not expensive at all, and the construction itself is simple. What you need to do is:
Measure the length between the hinges of your door, and the adjacent wall your door opens toward. Once you have the accurate measurement, subtract one inch from it. This will be your maximum shelf depth.
Use 1×4 inch boards for your shelve's sides and top. Once you screw the sides into the top, outfit the sides with three hanging strips. Try to keep them evenly separated for the optimal load distribution.
After assembling your shelves, add a line of trim to the visible parts by gluing it on. These pieces both decorate the shelf and also keep it in place.
Lastly, place rubber bumpers on the front ends of your shelves. These will protect the woodwork and the walls.
Open up your living space by creating compact storage solutions for your clothes
When it comes to storing things in a dorm room, clothes and accessories are often among the biggest problems. If your clothing keeps pouring out of every closet and shelf in your home, you'll soon quickly run into a problem. So, if you can't afford to make additional cabinets and closets, it's time to use what you have.
For example, out-of-season clothes can be stored under your bed until you need them again. The best container for this is reusable plastic bins since they can be closed tightly in order to prevent moisture. Cover all your bins with a dust ruffle or a linen sheet to keep them out of view. Alternatively, you can place your seasonal clothes in short term storage Seattle. Just make sure they are thoroughly washed and dried beforehand.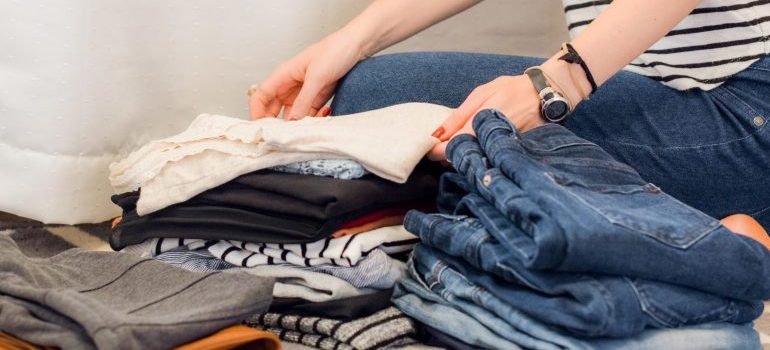 If you also like traveling a lot, you know it can be a headache to put away all your luggage in a dorm room. Luckily, your bags and suitcases don't have to be used only when you're going on a holiday. By putting your unused suitcase to use, you'll be fully utilizing your dorm room and solving two problems at once. Your luggage won't take up extra space, and you will store your clothes neatly and safely until you need them again.
To make the most use of your limited space, roll your clothes instead of folding them. Shorts, sweaters, and pants are less delicate fabrics, meaning they can be safely rolled into smaller sizes. Before you put your clothes away, group them together in loose bundles. This is a practical method that uses up less room and allows your clothes to breathe freely while stored.