Guide to storing family keepsakes and collections
Over the course of time, our homes accumulate many items that we refer to as family keepsakes. These can be just about anything, really – from receipts, newspaper clippings, and old letters, to mint collectibles, favorite toys, and other memorabilia. Usually, we tend to utilize one of the self storage Seattle solutions to ensure that these items are out of harm's way. However, just renting a storage solution is not enough to protect our belongings in the best possible way. And there are other things to consider, too. That is why this article will be covering everything you might want to think about when storing family keepsakes.
How to go about storing family keepsakes the right way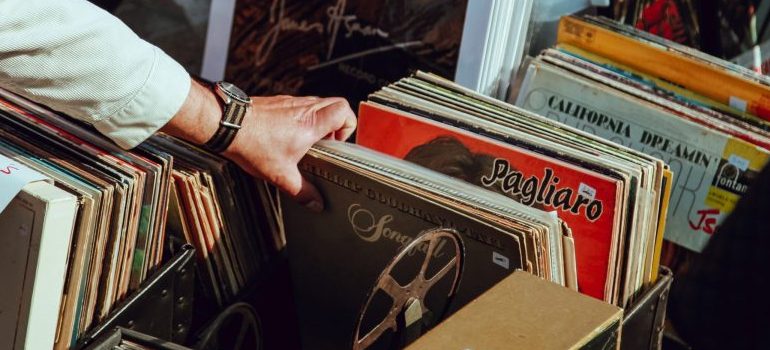 Storing your family's most prized possessions (and some not-so-prized ones) is all about proper organization. Aside from finding some of the best storage pods Seattle has to offer for your keepsakes, you will also need to make sure that you:
Don't simply keep everything
Group similar items with one another
Utilize plastic bins for special items
Obtain the necessary packing supplies
Label your bins and boxes
While this may sound really easy, in practice this is a process that can take you considerable time and effort to complete. Ideally, you will delegate the responsibilities among the whole family and not be the only one who has to think about storing the keepsakes. You may even want to make a "game" out of the whole process, with a reward system or similar. The more fun you can bring into the whole thing, the better. By making this a family involvement, you will be creating new and lasting memories, as well. But for now, let's take a look at exactly what you will need to do.
Choosing what to keep and what not to keep
The fact of the matter is that some of your keepsakes might not be really that important to actually preserve. You might have been collecting receipts just to be on the safe side, and they have been in your family for generations. These items are the prime example of what you should extricate from your household. We all have a bit of a hoarder inside us and it is best if we keep them in check. Yes, we can opt for a Bainbridge Island self storage solution and not have to throw away anything but that is simply delaying the inevitable and making the whole storing process much more difficult. Instead, you might want to take some time and figure out what is an actual keepsake and what is not.
Make sure to involve the whole family in the process, as well. What may be a simple piece of paper for you might be a priceless treasure for another family member. Be sure to ask everyone before even considering throwing anything away. But you do want to be logical about it, however. Don't simply keep items that "were always there". There has to be a reason for each keepsake. If you can't find a reason for it, feel free to remove it from your household and make the storing process easier. After you complete this task, it is time to be:
Grouping the keepsakes together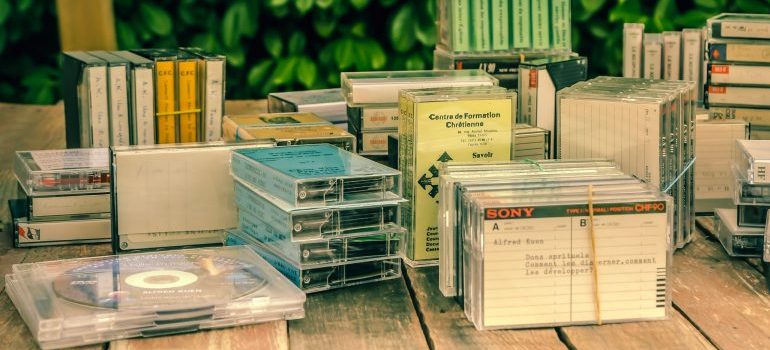 When storing family keepsakes, it is always best to group similar items and pack them next to each other. That will provide you with an easy way to find what you're looking for, without rummaging through all your other keepsakes. For example, you can create a box that says "grandparent's belongings", where you will put everything that you associate with them. Or several boxes since you don't really need to limit yourself to one.
The important thing is that you keep them together, for easy reference and easier packing. That way, you can do one group at a time and focus your packing efforts. You might want to consider packing some, if not all, keepsakes into something else than a cardboard box, though.
Plastic bins are the ideal containers for keepsakes
The best type of container for almost any kind of keepsake is a plastic bin. The main reason why that is the case is due to the durability of the bin and the protection it provides to the items inside. Having your keepsakes in plastic bins is one of the best ways to store the most common collectible items, as well.
The bins will protect your keepsakes from any moisture, mold, or mildew, as well as provide them with an impact-resistant casing. Where a cardboard box might break and put your keepsakes in danger, a plastic bin will stay strong. These bins are also much more resilient to elements and last longer. With that in mind, there is one last piece of the "puzzle".
You will need plenty of packing supplies for storing family keepsakes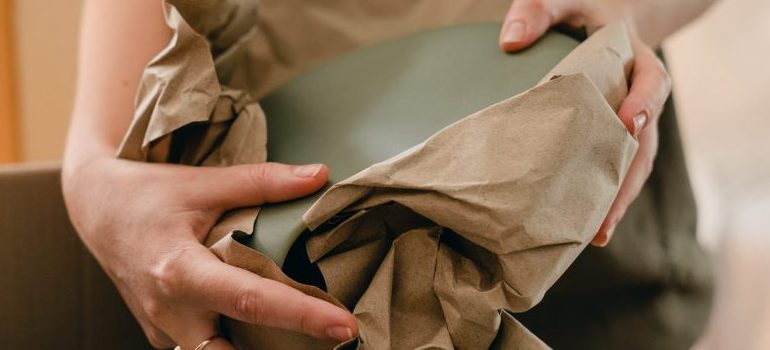 Even if you pack your keepsakes inside a plastic bin, that does not guarantee maximum protection. You will still want to make sure that they are properly packed. And for that, you are going to need plenty of packing materials. You can find these materials in many stores around the city of Seattle, and you can also contact a specialized vendor such as PortaBox Storage.
We can provide you with any packing supplies you may require, as well as with plastic storage bins. And we can also give you expert advice on how to pack some of your keepsakes. Simply get in touch with our customer representatives and they will help you with anything you might require. But do remember to:
Always label your bins and boxes
After some time, you will most likely forget about what you packed where. This is perfectly natural and unless you have hyperthymesia (the ability to remember everything in great detail, all the time), you will need a reminder. And that means labeling your boxes and bins when storing family keepsakes. It will not take you but a moment to do and can save you a lot of time later on.