Guide to storing your treadmill
If you have given up on the idea to run every day, it is probably a good idea to store your treadmill. Otherwise, it will only occupy much-needed space and you will be unable to use it. However, if you have made this decision, it is highly important that you do everything properly. We are going to help you and provide you with some tips on storing your treadmill safely. Do everything by the book and your expensive piece of equipment is going to be in perfect condition when you use it the next time.
First of all, choose the perfect storage
Since you surely do not want to find your treadmill useless after being stored for some time, choose storage carefully. This means that the service provider should be reliable and that the storage itself is safe. There should not be dirt, mold, humidity, etc.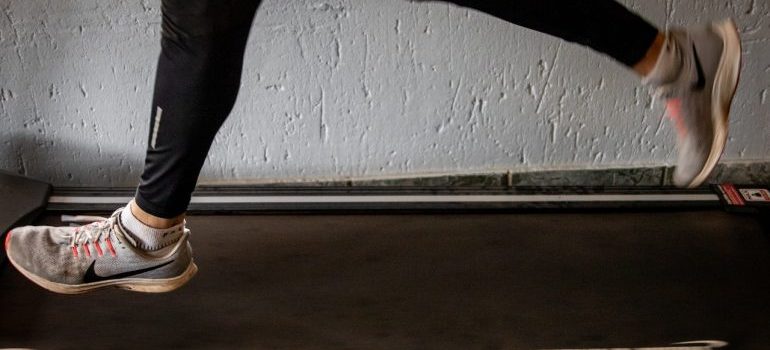 As a matter of fact, should you put your trust in some of the safest temporary storage Seattle offers, you are going to make a great choice. Your treadmill is going to be in a great place for as long as is necessary. Feel free to get in touch with them and see what options are available to you. Of course, this is not something that is going to cost a lot. Do not hesitate to ask about the price as well.
Go for a temperature-controlled facility when storing your treadmill
This is something that may not come to mind at first. However, when you think about the complex mechanisms of your treadmill, it sounds right that it should be stored in a place where the temperature is not going to vary a lot.  Should you rent a temperature-controlled unit, you are going to prevent rust and mold issues. If you do not pay attention to this part, it is possible that you will have your treadmill repaired after taking it out of storage. Repairs can cost a lot and, in some situations, it is possible that you will have to throw your treadmill away because it is no longer usable. So, by going for Renton self storage you will avoid all of this from happening.
Do your best to store your treadmill on a level floor
Another thing you should bear in mind is precisely this. If you ask any person that knows something about storing a treadmill, they are going to point out storing it on a near-level floor. No, it is not about any kind of superstition, quite the contrary – there is a good reason for doing this.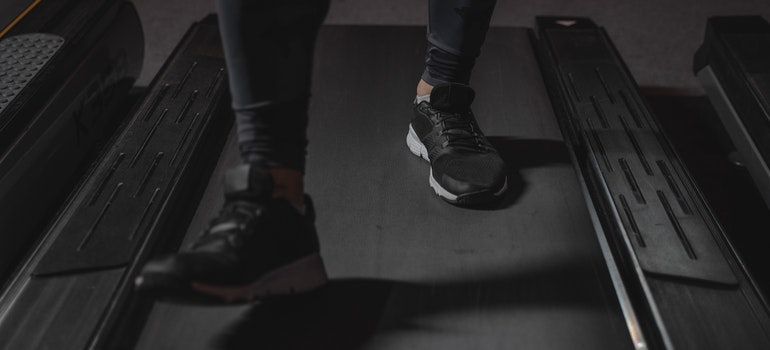 Should you store your treadmill this way, it will prevent the motor and belt from becoming unbalanced. Since a different scenario may lead to damages, you should definitely do your best to incorporate this part as well. As a matter of fact, you can count on portable storage units nearby and store your treadmill properly.
If it is possible, fold your treadmill before storing it
Something that can make this entire process much simpler is folding your treadmill. In case you have forgotten how to handle your treadmill, the best thing you can do is read the instruction manual again. Make sure you go through all of the details so that you can complete this part successfully and properly. Folding is highly important because your treadmill is not going to occupy more space than necessary. It will be possible for you to store some other items and make the best of renting storage services. So, before you think about how much storage space you are going to need, try to fold your treadmill and you will know what kind of storage to ask for. Of course, make sure you pack or just cover your treadmill when it is stored. This is going to keep dirt and dust away and it will be ready to use.
What to pay attention to before you use it again?
If your treadmill has been in storage for months or maybe even years, you should check its condition first. Just like with any other machine, it can become unusable if it was not put to use after some time. So, in order to check the condition of your treadmill and see if some replacements are necessary, try it out. Of course, before you do this, make sure you lubricate the belts with silicone. The silicone evaporates after two or three months and you can only cause greater damage if you try the treadmill out without doing this.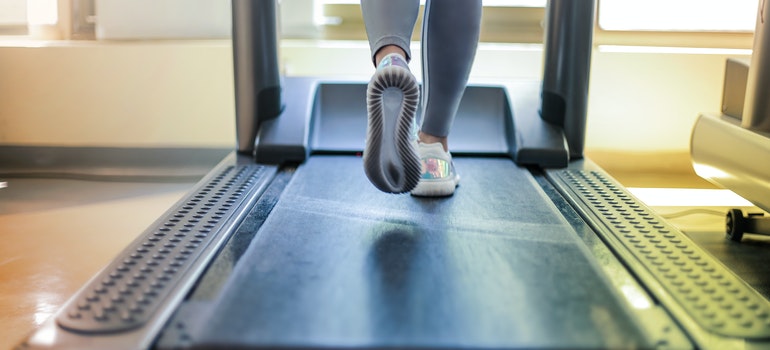 In case you hear a high-pitched squealing noise, it is not a good thing. You will maybe need to replace the motor or rollers in order to solve the problem. On the other hand, there may be a problem that you can handle on your own. It is possible for you to fix the treadmill by yourself if some minor repairs are needed.
Storing your treadmill is not a too complex process. However, there are some things you need to pay attention to before and after the storing part. Should you do everything by the book, there will be nothing for you to worry about. It will be possible for you to use your treadmill with no problem. As you already know, this is a very expensive piece of equipment. The least you can do is to take good care of it and store it properly. If you do everything we have pointed out, you will be in peace for the next few months. So, do your part and you will avoid unpleasant situations afterward.