Guide to storing your winter bedding
Now that the winter season is over, it is time to think about where to put your winter bedding. If it happens that you are living in an apartment or in a small home, there may not be too much room for all of those items. One of the best solutions for this situation is certainly storing your winter bedding. However, you should bear in mind that there are some important things you should do so that all of the items remain in perfect condition. We are going to let you know what to pay special attention to and there will be no problem.
Do not throw away the original zip bags
This is something you should bear in mind even when you buy new items. Since winter bedding usually comes in suitable-size zip bags, it is advisable that you keep them. When it is winter, you can use them for storing summer bedding. Once the summer season comes, you will get your summer bedding out and replace it with the winter one.
Of course, you can put these bags in your room, in your closet, in the attic, etc. However, you should also consider renting storage. Everett self storage is always at your disposal and you can be sure that your winter bedding is going to be safe here.
You should deep clean everything before storing your winter bedding
When you get into a situation where you no longer need your winter bedding, make sure you wash every item first before storing them. If it is possible, wash them at home, one by one. However, if there are items that are too large, feel free to have them cleaned. By doing this, it will be possible for you to use them as soon as the winter period comes again. There will be no need to wait to get them cleaned and be in a situation to freeze during those days. So, once this part is over, pack your winter bedding and store it. You can use some of the safest mobile storage containers Seattle has to offer. Your items are going to be safe 24/7.
You can put several items in large bags
Yet another thing that can be of great help when storing winter bedding is using large bags. In this way, it will be possible for you to put 2 or 3 pillows inside or 2 medium blankets. Of course, these should be vacuum bags. This is quite helpful because you will have a chance to store a great number of items and do not occupy a lot of space. Do not worry even if you are putting fluffy items inside.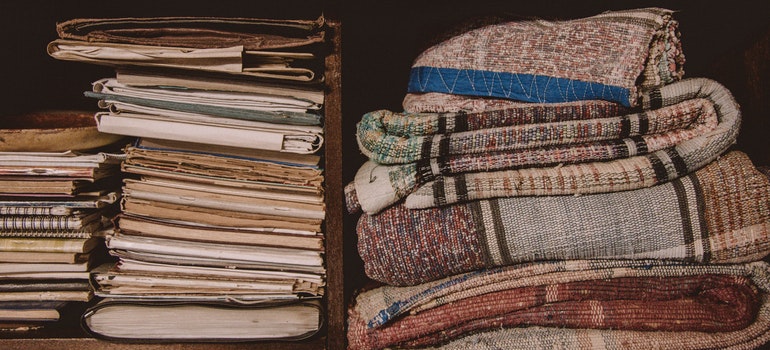 These bags are not going to damage that, your items are going to get their shape back once you unpack them. However, what is also highly important is to think thoroughly about where to store these items. You are not going to make a mistake if you go for some of the safest temporary storage Seattle has to offer.
Learn how to properly fold your bedding
This is quite an important step for several reasons. First of all, you certainly do not want some of the items to get creased. In addition to this, you will get to put more items in a bag if you fold them in a certain way. For example, what you should do is roll a comforter and tie it. This is good because other items are going to be more accessible and they are not going to be crushed by the weight. In addition to this, you should also fold the sheets properly. The folding depends on the size and the type of sheets. Once you master this, you are going to continue folding your sheets that way even when putting them in a closet. Everything will be organized better and you will know precisely which item to find where.
There are some ways in which you can keep your bedding fresh
In order for your bedding to remain fresh, there are some simple things that you should do. First of all, you can put an odor absorber inside each bag. This is something you can easily make yourself. You should mix baking soda with a few drops of your favorite essential oil in a mason jar. After that, punch a few holes in the lid and place the jar inside your closet. Of course, you should do this if you decide to store your bedding at home.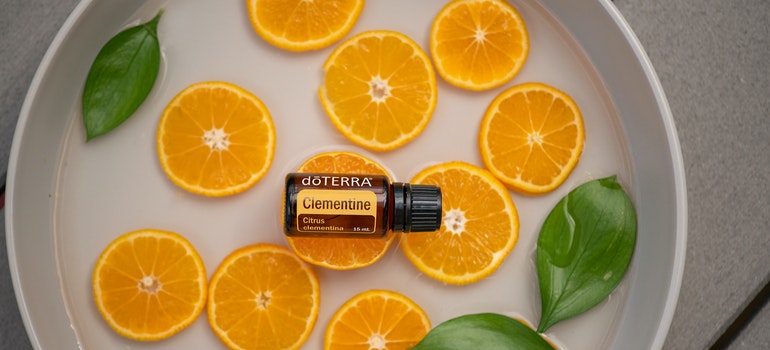 On the other hand, if you decide on portable storage instead of DIY storage, for example, you can use perfumed tissue paper. You can either buy it or make it. All you need is acid-free tissue paper and your favorite perfume. Spray the perfume on it and put this tissue paper inside a box or bag with your bedding.
As you have had a chance to see, storing your winter bedding is simple but it certainly needs some attention. So, what you should do is prepare the items properly and pack them. After that, all that is left for you to do is to put them in storage. Do not worry, with the right storage facility, you will not have to worry about the safety of your bedding. All of the items are going to remain in perfect condition and you will get to use them as soon as you unpack them. Enjoy the summer period because you will know that there is nothing to worry about once winter comes.