Guide to storing your winter sports equipment
So, the winter period is over and it's time to put away your winter sports equipment. How can you do it without over cluttering your household inventory? The best way is to get the right storage solutions when storing your winter sports equipment. In this article, we are going to show you exactly how to successfully store away your sports equipment as well as why it is so important to find reliable temporary storage Seattle you can feel comfortable leaving your belongings in. 
Start with a checklist
A very good place to start is to create a simple checklist. Before you even get down to packing and storing your winter sports equipment, it is important that you know exactly what you are dealing with. Therefore, create an inventory checklist that will show you exactly which items you have for storage. This will make your packing and storage process a lot more organized and efficient. Furthermore, once you create a list of your winter sports equipment that is going to storage, you will have a better understanding of the size of your load. In addition to this, you will know exactly which packing supplies you need to get for your upcoming Everett self storage packing endeavor.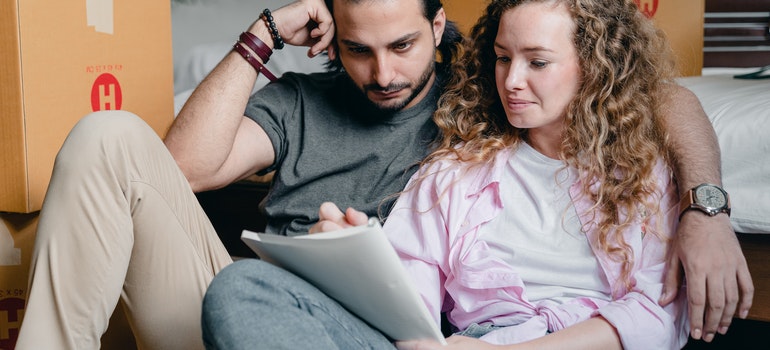 Make sure everything is dry and cleaned before storage
Before you put your winter sports equipment away in storage, it is important that you go through all of your items and see if they are potentially wet or dirty. If you have used your sports equipment extensively over the winter, it is likely that it has some dirt spots here and there. Rinse off all of your gear thoroughly so that it is completely cleaned. Afterward, make sure it is all dry. Then you can focus on the packing and storage process.
Gathering the right packing supplies
Whether you are storing your winter sports equipment or something else, it is still important to provide proper protection for these items. When it comes to winter sports equipment, you can use different packing supplies. For example, it is always worth getting:
Storage bins. You can group several different items together into one storage bin. For example, your goggles, helmet, and jacket can all be stored in the same bin.
Cardboard boxes. Similar to storage bins, cardboard boxes can be used to hold multiple smaller items. Be sure not to over clutter your cardboard boxes though.
Bubble wrap or packing foam. Some items need additional protection if they are going to be stored for a long time. Keep your valuable sports equipment intact by wrapping several layers of either bubble wrap or packing foam around them or their packages.
Labeling materials. Once you pack your items inside boxes or bins, make sure you label them accurately for their content.
Racks. Shelving racks can be very useful when trying to properly sort your winter sports equipment such as snowshoes, hockey sticks, and skates.
In case you plan on moving and also want to have access to your stored inventory, it is best to get mobile storage containers Seattle. These are portable and will keep your items safe and protected.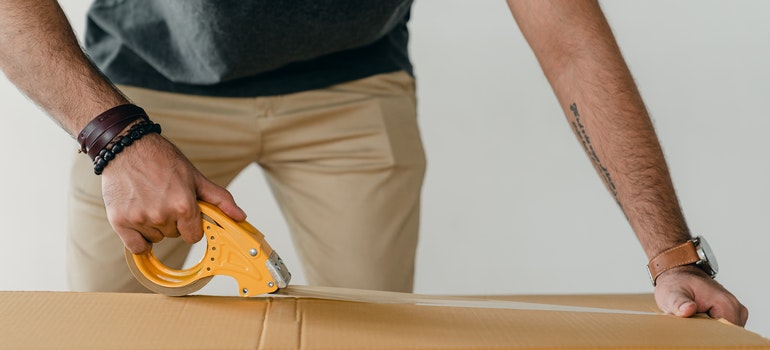 Placement of the items inside storage
Making sure your items have the right packing supplies is important, however, the placement of those items is equally important. So, think before you put your items to storage. Make sure you get a good idea first of where everything is going to be inside your portable storage. Your main goal is to avoid putting pressure on your winter sports equipment. Furthermore, some winter sports equipment come with their own instructions for packaging and storage. So, if you have some of these items in your inventory, make sure to follow the guidelines. Simply put, to make sure your winter sports equipment does not get damaged, try to think about its placement inside storage. Avoid stacking up your items on top of each other if possible. This usually leads to damage and wear over time.
Avoid humid places for your gear
A big problem for any storage room at homes such as the basement, closet, or garage, can be humidity. Therefore, it is best to look for different storage solutions for your items. This is especially the case when it comes to your valuable winter sports equipment as it is going to sit inside storage until next winter. Furthermore, there are a bunch of other pros to getting reliable storage and when comparing DIY storage vs portable storage, those benefits really shine.
What to look for when researching storage solutions for your winter sports equipment
There are all sorts of different storage solutions out there. When planning to store your winter sports equipment, what exactly should you look for? For starters, look for high levels of maintenance. Furthermore, it is good to have all the important safety features. In addition to this, you want affordable and easy access storage solutions in the City of Seattle.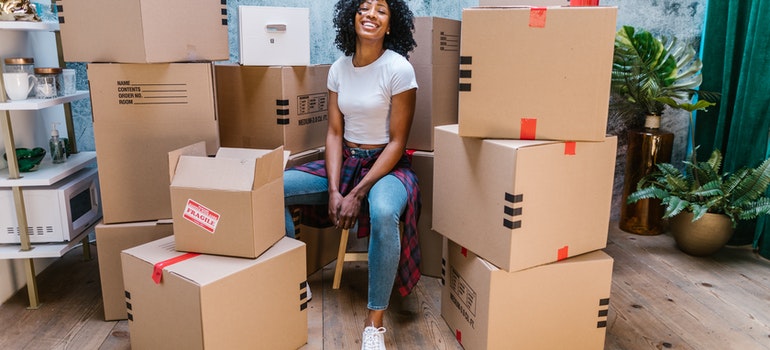 Storing your winter sports equipment is easy with the right storage solutions
So, in summary, the process of storing your winter sports equipment is not all that difficult. Simply follow a few basic, but important steps listed above, and you should be able to properly store away your winter sports equipment. Keep in mind that it is always best to do a lot of research when searching for storage, especially if you plan on placing your valuable items for longer periods of time. Find reliable and trustworthy storage solutions in Seattle, and your items will be safe and protected until you need to use them again.