How do self-storage units benefit local businesses
Renting large office spaces and commercial properties can be very costly and high-maintenance. Local businesses (especially startups) are always looking for cost-effective solutions to focus on developing their company while operating at low costs. And the option of renting storage space is definitely one of the more popular solutions to accomplish that. Self-storage units are easy to use, affordable, accessible, and they save businesses valuable resources. Any business owner can understand how important it is to be able to refocus limited resources on more essential tasks rather than office space. Take a look at some of the many ways that self-storage units benefit local businesses.
How can self-storage units benefit local businesses?
Before considering the rent of a self-storage unit, you should know how it might benefit your business. There are many upsides of using storage, but business owners often have more reason to rent then residents do. Here are some of the ways in which self-storage units benefit local businesses: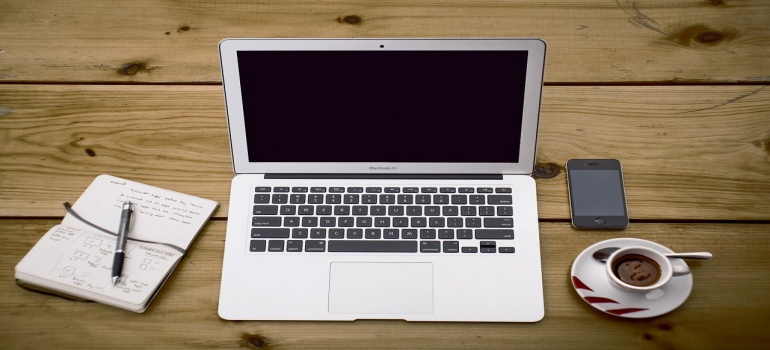 Saving office space and preventing overcrowding
Keeping inventory safe
Personal access to your belongings
Temperature-controlled conditions for fragile items
Better organization of important files and documents
Keeping paperwork safe
Most companies have lots of paperwork to deal with. Considering that some older documents have to be kept in a safe place, renting a storage unit for this purpose can be a good solution. Documents related to your employees' taxes, applications, receipts and other records can only overcrowd the office space. Having all-year-long access to your storage unit will help you keep them safe and take them out when needed.
Local businesses are some of the most frequent users of self-storage units. If you don't need some of the paperwork in your office but you need to keep it for just in case, self-storage can be a solution.
Besides having some extra space for office documents, self-storage units can also provide extra protection. This is especially true when it comes to temperature-sensitive items. The best self-storage units are climate-controlled and have a surveillance system. Before putting your office documents in storage, you should make sure to:
Pack your office inventory properly
Label and seal all the boxes
Put heavier boxes bellow the lighter ones
Make a storage plan – choose a short-term or long-term storage solution
Benefits of using short-term storage
There are other ways self-storage units benefit local businesses. Some business owners have a tough time keeping their monthly inventory in their office. The reason is simple – realtors, movers, or home decorators and other business owners who deal with clients every day. For this reason, they have to keep their office clean and clutter-free.
Using a storage unit in your business can help you temporarily store all those items who are too bulky or oversized for your office. Not only will you make your office feel more welcoming, but you will free more space for you and your employees. Office renovation is another great reason for looking for additional storage. In case you are redecorating or remodeling your company, short-term storage can be the best solution for your inventory.
When it comes to choosing the best self-storage solution, you have lots of options to choose from. You can find quality units that are climate-controlled and have a modern security system. Also, by paying for reliable reliable storage services near your office, you'll have some help in making your personalized storage plan. Whether it's a short-term or a long-term solution, there are many different ways self-storage units benefit local businesses.
Protection and security of your inventory
Paying for a storage unit has other benefits than just helping you get more space in your office. Since some of the best companies like PortaBox Storage provide a valuation for your belongings, you will have one less problem to worry about. In case of any emergency like a flood or fire in the office, every business owner should be able to keep important inventory safe. And what better way of doing so than by paying for extra storage?
If your office is not monitored 24/7, consider keeping some of the offseason equipment and furniture outdated documents in safe storage. Besides your items staying safe from a flood or a fire, you will not have to empty your pockets after a disaster like a burglary attempt.
Determining the right size of a storage unit
Choosing a unit that is not the right for your inventory can be a bad solution. Before you determine the size of the storage you want to rent, you'll need to assess your inventory first. Make sure to measure bulky pieces of furniture and let the storage company know if you need a climate-controlled storage unit. Some self-storage units are smaller in size but stand as a better solution for sensitive inventory.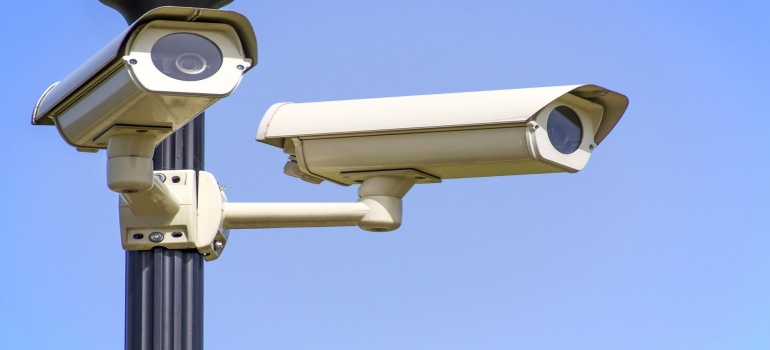 In case you have any doubts about choosing the right size of a storage unit, you should contact a local moving and storage company and ask for free advice. Most storage experts have years of experience working with other business owners so they will be more than glad to help.
Choosing the right type of storage unit
Depending on your needs and the type of inventory you need to store, there are various storage units you can choose from. What is so special about self-storage solutions is that you'll have easy, personal access to the unit with just one business day's notice. If you look for some affordable Redmond self-storage options, you'll find out that most storage companies offer both short-term and long-term units. Whether you need a storage unit during your office renovation or for keeping offseason equipment safe, a professional storage expert will help you choose a unit for your needs.