How renting storage benefits local businesses
Excessive inventory is something that can cause a lot of hardship for local businesses, especially during a relocation or reorganization of office space. Renting storage space is one of the better and more cost-effective solutions to handle such situations. And these are just two examples of how renting storage benefits local businesses. PortaBox Storage has prepared some tips for choosing a storage solution for your business and a list of reasons why you should consider doing it. Keep reading to learn more and to help your business grow.
Why is renting storage the perfect solution for modern businesses?
While relocating a business, it's important to keep every piece of inventory safe and well-preserved. Since moving all of it at once is not always possible, an additional storage unit can come as a solution. Most companies that deal with large inventories work with storage companies on a weekly basis. Whether you need it during the move or office remodeling, there is proof that renting storage benefits local businesses. If you own one, keep reading this article. Here are some facts you should know before choosing a storage unit for your company's inventory.
Organizing your company's inventory before storing it
Before finding storage, you must know what to look for. The type of storage you choose will mostly depend on the nature of your inventory. For example, if you own a local grocery store, you should consider renting a climate-controlled unit. Also, you might want to consider long-term storage, since renting it will pay off big time.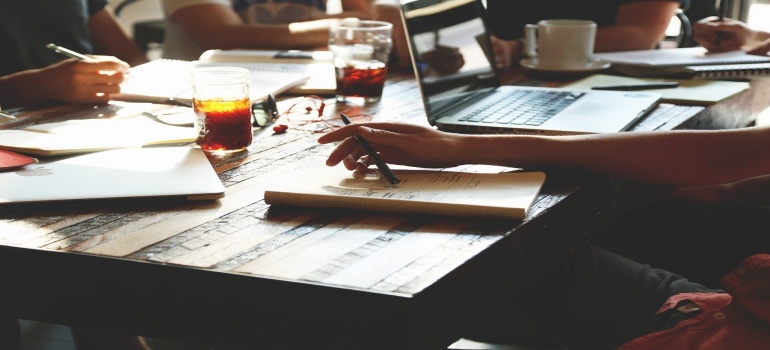 Organizing your company's inventory before storing could take a lot of time. However, some moving companies in Seattle provide packing services and transportation to storage at your convenience. All you need to do is to choose a short-term or a long-term storage solution. If you are looking for temporary storage in Lynnwood, consider asking storage professionals to help you find one. Moving and storage companies will also help you organize, pack, and transport your inventory to a new location or to a storage unit.
If you are not familiar with the reasons for renting storage as a business owner, we prepared some explanation. Here are some ways in which renting storage benefits local businesses.
Ways in which renting storage benefits local businesses
Security and convenience
If you need your inventory to be safe at all times, a secure storage unit is a solution. What you need to do is to look for temperature-controlled storage and the one with round-the-clock surveillance. Modern and high-quality storage units are also waterproof and fireproof, and they a well-maintained security system.
The proximity of the inventory
Wouldn't it be great if you could save time while delivering your inventory to your business partners? Well, there is an easy solution – all you need to do is to opt for reliable storage service providers and ask for a storage unit on the desired location. The best storage companies in Seattle provide units in various locations, so you could choose the one you prefer.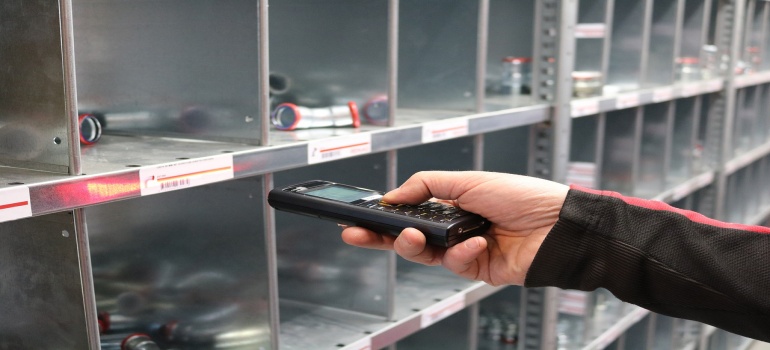 Better organization
In order for your business to thrive, you need a clean and organized space to work in. One of the best ways in which renting storage benefits local businesses is a better organization of space.
Easy access
Depending on the type of business, some owners don't have easy and convenient access to their stored inventory. However, renting a storage unit could solve this problem. If you don't have too many items to storage and you need to have convenient access to them with short notice, you should consider renting a Newcastle self-storage unit. These units are easy to get to since you will be the only one having the key to the unit. Also, self-storage units are some of the most secure ones.
Renting storage while relocating a business
Business relocation takes a lot of planning and organization. While packing the inventory, additional space for storing it is often necessary. This is one of the ways in which renting storage can benefit your local business. If you are in the middle of moving your company, renting a climate-controlled storage unit could keep your inventory safe while you prepare your new office space for moving in. The best way of handling this process is to hire a moving and storage company that can help you choose a unit for your needs. All you need to do is let the storage company know the size and type of your inventory and they'll make sure to handle the rest.
Easy planning of a business move
Before choosing a storage unit for your business move, you should take care of other aspects of this process. After packing your office inventory, you might want to consider hiring professional moving and shipping experts. Companies who specialize in these services know how important it is to keep inventory safe during relocation. Whether it's a local or a long-distance business move, moving and storage experts can save a lot of your energy and time.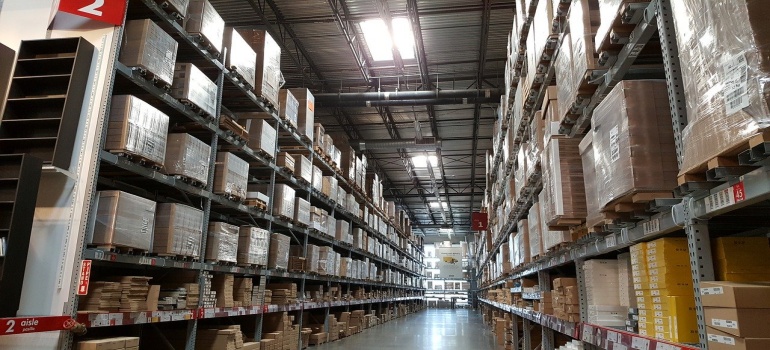 If you are still not sure whether you should rent a storage unit as a business owner, consider the following. Most local businesses have more work done and keep getting more clients when working in an efficient environment. This is why having an external storage space for bigger inventories can be a great idea.  There are many ways in which renting storage benefits local businesses, but efficiency is the most important one. Organize your business in the best way by using one of the high-quality storage units in your neighborhood.