How self storage helps with emergency evacuations
We all like to think that the worst is not going to happen to us. Our house won't be damaged by an earthquake, brought down by a mudslide, flooded due to rising water levels, or burned down in a house fire. But the truth is that you never know when you might need to leave your home in a hurry to save your life. So it's always best to be prepared for all possible scenarios. You need to have an in-case-of-emergency plan and self storage Seattle should be a part of that plan. Self storage helps with emergency evacuations by protecting your belongings, ensuring that you have access to necessities, and making any subsequent reparations easier.
Why do you need to know how self storage helps with emergency evacuations?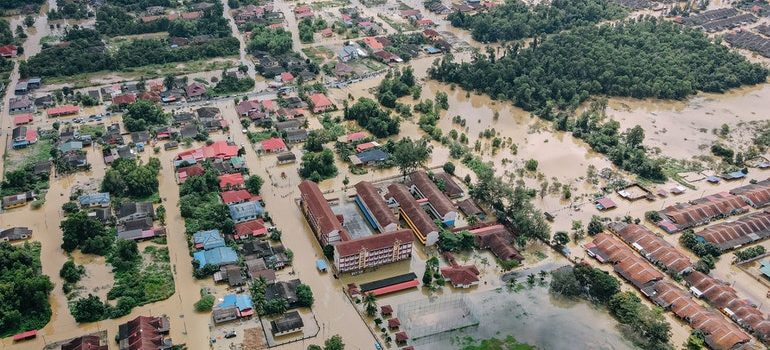 There are many situations when you might need to use self storage Marysville due to an emergency. Some of the main causes of emergency evacuations in the United States are:
fires (either residential or forest fires)
floods (due to plumbing issues or bad weather)
tornadoes (make sure you know when tornado season is in your area)
mudslides and sinkholes (buy or build homes on sturdy ground to avoid this)
gas leaks and other man-made disasters
While some of these won't be an issue where you live, there's always a chance that something will force you to leave your home in a hurry. So it's always best to be prepared for that eventuality.
Self storage helps with emergency evacuations by protecting your belongings
One of the main benefits of having self storage Bothell during an emergency evacuation is also the reason why most people rent storage in general: storage is a great way to keep your belongings safe outside of the home.
Store important documents
Once an emergency is over and you're ready to return to your old life, you'll need to be able to access medical care, drive your car, and collect on homeowners insurance coverage. All of these things require you to have certain documents, at the very least an ID. But if you leave all those in your house, it's possible they'll be gone by the time you're back. So keep your IDs and credit cards on you at all times; everything else, or at least a valid copy of it, can go into storage to stay out of harm's way.
Keep valuables safe
Another thing you don't want to risk losing due to an emergency is all your valuables. These could be expensive belongings, like rare art pieces or jewelry, or they could be things that you personally hold dear, like family heirlooms or photo albums. Either way, it's best not to put all your eggs in one basket. While you'll almost certainly want some valuables at home, you can store the rest for safekeeping. In case something happens to your home due to an emergency, you'll at least still have the valuables you kept in storage.
Self storage helps with emergency evacuations by giving you access to necessities
Once you evacuate from your home, you won't have access to it for a while. Consequently, you won't have access to most of your belongings either. This is why you should have an emergency pack ready to go if you're in danger of being evacuated. But another thing you can do is to put things in storage that you can access during an emergency.
Always have some belongings safe and on hand
By putting things in storage, you're ensuring that you have access to them even when you don't have access to your home. Even if you're not specifically planning to use those things during an emergency evacuation, something is always better than nothing. The clothes in your storage may be out of fashion, the blankets you put there may have holes, and there may be a lot of things in there that you can't use. But at least some of them will almost certainly be useful.
Keep an emergency kit in storage
If you live in an area where emergency evacuations are more common, it may be a good idea to plan in advance for using storage in an emergency. You can pack an emergency kit with some versatile clothes, important documents, toys for children, and daily medication; then, put it in storage so you can access it even if you're not at home.
Self storage helps with emergency evacuations by making recovery from the disaster easier
One of the best ways to use self storage in an emergency is actually to use it after the emergency. After the evacuation, you'll need to go back to regular life. Sometimes, that means going back to your old home which may require some fixing. Other times, you'll need to relocate. Either way, storage can be of great help.
Have a place to keep your possessions during reconstruction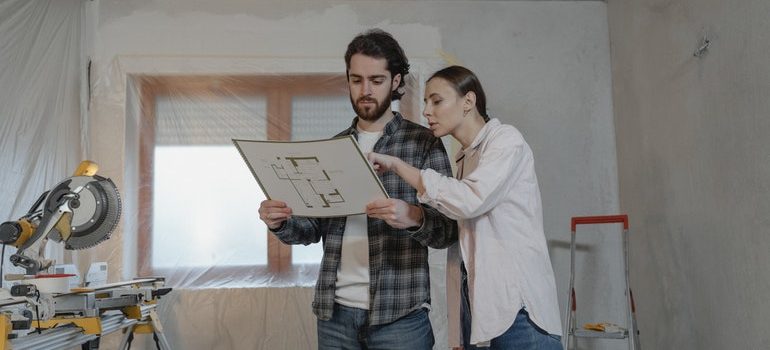 If you have to evacuate your home, it's usually because your home is in danger. This could be due to fires, floods, mudslides, or other disasters. All of these can damage your home severely. When that happens, you'll need to do work on your house before you move back in. This work will be easier to do if your belongings (or what's left of them) aren't in the way. So put what you have in storage and start reconstructing!
Relocate with ease
Sometimes, your home is simply beyond salvation. If that is the case, you'll need to move. And everyone knows that storage makes moving easier. If you have portable storage, you'll find relocation a breeze – your movers can simply deliver the storage containers to your new address. You can also use storage to help you pack, move long-distance, or complete your relocation in stages.
Have something to start over with
You must face the possibility that your home might be destroyed in a disaster. If that happens, you will need to start over. This will be harder if you lose all your belongings alongside the house. But if some of your belongings are in storage, you'll at least have something to work with – a few pieces of furniture, some clothes, some electronics. This will help you start over in a new home.
What to do in case of emergency?
Knowing how self storage helps with emergency evacuations is not enough. You have to prepare for potential emergencies and know what to do in different worst-case scenarios. Firstly, you'll want to have an in-case-of-emergency plan for your own home. Use alarms in your home, keep an overnight bag ready, and always know where the nearest exits are. Next, you'll want to familiarize yourself with emergency evacuation plans in your area. You should also know which emergencies are most likely where you live and follow the news for any signs of future evacuation. Finally, have someone you can contact. If they can put you up for a few days, even better.