How self storage helps with property inheritance
Inheritance tends to bring up a lot of mixed emotions. On the one hand, you've just lost someone. On the other, you've just received something. And that's just your best case scenario; if you're unlucky, you might also have to go through a lengthy dispute process with the rest of your family. In all this chaos, you'll hardly have the time or energy to think about the actual things you've inherited. That's exactly why you should think of temporary storage Seattle as a solution. Self storage helps with property inheritance in a variety of ways, including buying you some time, providing you with extra space, and making the situation less stressful overall. So if you're expecting some type of inheritance in the near future, it might be a good time to start looking at storage options as well.
Self storage gives you time to deal with the situation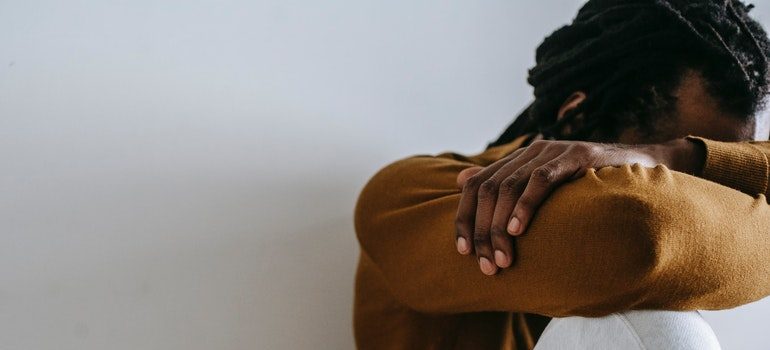 When you lose a loved one, you need some time to grieve. Everyone goes through this process differently. So it takes a different amount of time for all of us to move on. But whatever time frame you're operating within, you probably don't want to go straight from planning a funeral to figuring out your inheritance. This is where self storage can be a lifesaver. Simply rent short term storage Seattle to put your new belongings in. You can then take weeks or even months to deal with the emotional fallout before you need to actually go through the boxes and decide what to do with them.
Self storage helps with property inheritance by providing you with extra space
If you've unexpectedly inherited someone's belongings, you might not have the space to keep them in your home. You face, then, three options: you can refuse to take the inheritance, you can get rid of it somehow (by gifting it or selling it), or you can rent Bellevue self storage and put your new possessions there. Although storage is only a temporary solution to this issue, it will give you time to make space in your home. That way, you get to keep the items you've inherited even if you don't have a lot of room in your house.
Self storage makes the entire situation less stressful
Inheriting someone's belongings is never as simple as just being handed a box with their items. You'll have to mourn the passing of a relative, figure out the legal implications of the inheritance with the rest of your family, decide what to do with all the new things you now have, and all that on top of continuing with your daily life. Overall, it can be a very stressful situation to be in. But having storage on hand will open up more possibilities for you. You won't need to figure everything out immediately – things can go in storage until you're ready to deal with them. You also won't have to make any snap decisions. This takes the pressure off you and makes it easier to deal with the chaos.
What to look for in self storage you're using for inheritance
If you've decided to rent self storage as a way to deal with an inheritance situation, then you'll need to choose the right kind of storage for your situation. Even though you're only looking for a temporary solution, it's important to make sure you're not just creating more problems by trusting a fraudulent company or renting unsafe storage. Instead, look for these features:
A quality provider
Who you're renting storage from is going to make the biggest difference in the quality of service. A good storage company will offer you plenty of good options, reasonable prices, and understanding personnel to help guide you through your decision. So look for providers with good reviews first. Make sure they offer the kind of storage you need. If you've inherited a business, for example, you'll need business storage Seattle. When you've found a few storage companies that fit the bill, get estimates to compare prices. Finally, trust your instincts – choose those you find the most trustworthy and reliable.
Plenty of space
It's important to rent enough space to put all your new belongings in. Make sure to estimate how much room you'll need first. Then look for storage of roughly the same size. Keep in mind that you may need to rent multiple containers.
Cleanliness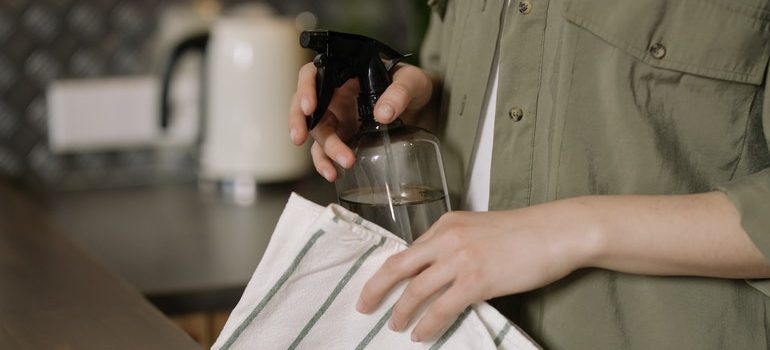 When you're ready to take your belongings out of storage, you want them all to be in good condition. But things like dirt, debris, dust, water, and pests can damage your belongings before you've even had the time to sort through them and decide what to do. So make sure you're renting clean storage containers that will be kept in a well-maintained facility.
Security
Sometimes, what we inherit isn't worth much. But most of the time, our family members leave us valuable items. You may even need an appraisal so you can pay appropriate taxes on estate and gifts. And even if the monetary value isn't much, the sentimental value will be significant nonetheless. Either way, you don't want anything to happen to your inheritance. So when you're putting it in storage, make sure the storage is safe. You should be the only one with a key and access. The facility should also have a security system, preferably one that includes cameras and guards. Don't be afraid to ask your storage company about their safety protocols.
Convenience
The main reason why self storage helps with property inheritance is that it's convenient. So renting storage that isn't convenient would completely defeat the purpose. Instead, look for a facility near you. Renting portable storage will actually be the best choice because you won't have to worry about the location as much. Choose a company that is willing to work with you, respect your schedule, and adjust to your needs. Finally, select the type of storage that works for you personally – this is what will make it convenient, after all.