How to choose the best moving company for your needs
Moving your home can be difficult to a smaller or larger degree, depending on the situation. But one thing is certain – it's rarely easy. If you don't fully prepare and plan for everything, even a small local move can prove challenging. No matter how big your move is, or where you're going, you need to carefully consider every detail. So before you start your moving adventure, ask yourself a few questions. "Can I do it all myself and why should I? How do I find and choose the best moving company for my needs? Will I need to look for portable storage containers for rent near me?" After all, hiring professional movers is the smartest choice to make if you want to save time and energy, but how do you know if your chosen company can meet your moving needs and demands? In this article, we answer this question for you.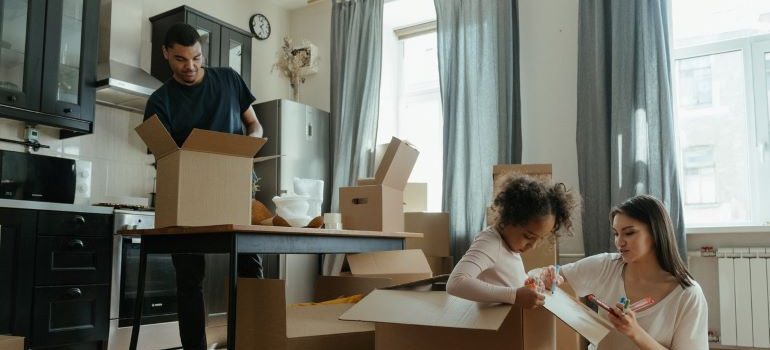 Your quest to choose the best moving company begins locally
When it comes to looking for movers, the internet really is your greatest source of information. But, sometimes the tried and tested old-fashioned approach is the best. And that is to rely on word-of-mouth and start your search locally. Sit down, grab a phonebook, and research the best moving companies that operate in your area. You can also extend your research further by asking friends, neighbors, and coworkers for recommendations.
When it comes to advertisement, word of mouth has often proved to be a very powerful and organic method. With it, you have a very good chance of finding a Newcastle moving company that suits your needs the best. For example, you might have a friend who recently moved or used Newcastle self storage, who can then point you to their representatives. In addition, searching locally helps you gain experience, as well as support local businesses.
Recognizing a reliable moving company is very important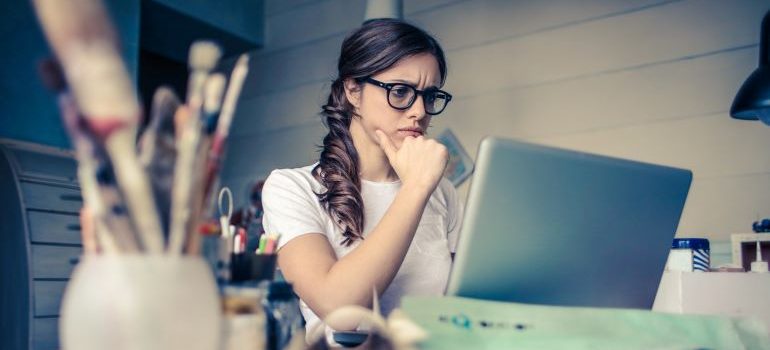 Finding the right company for a job takes plenty of time and effort. And this is true regardless of whether you're looking for a moving crew or a secure temporary storage Seattle. Once you're done sorting through the phonebook and have a narrowed-down selection of movers, it is time for more in-depth research. Before you begin, however, there is one thing you need to keep in mind at all times.
The moving industry is very competitive and is unfortunately full of companies that don't value honesty. Working with companies of this type is dangerous, so if you want to save both money and nerves, you need to be prepared. There are a few key features that set apart reliable moving companies from the rest. They may seem obvious and trivial, but they can really make a big difference. Let's take a more in-depth look at these features.
Before you choose the best moving company for your needs, consider the following
One of the most important factors in choosing reliable movers is checking whether or not they have a valid license. This is crucial because all companies must have a license issued by the US Department Of Transportation in order to operate legally. Then, you need to find out whether or not your chosen company is ensured.
Moving coverage is an absolute must, and if a company doesn't offer it, it probably isn't legitimate. Another telltale sign of a reliable company is how long they've been in service. Portabox Storage Seattle, for example, has been in the business long enough to offer its clients Seattle mini storage which ensures the ultimate safety of their items. Lastly, if you're planning a budget for your move, it is a good idea to check if an in-house estimate is possible. This is the best way to find out exactly how much your move will cost.
Knowing the different types of services helps choose the best moving company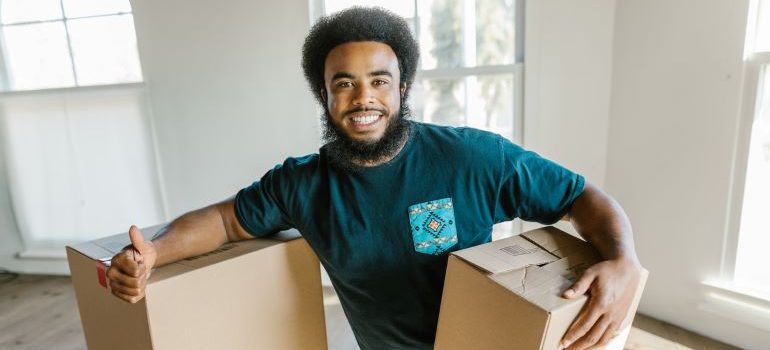 Now that you're familiar with the traits of reliable movers, we can look at the various services they can offer you. Your goal is to choose the best moving company for your specific needs, and this is only possible if you learn the differences between various moving solutions.
Every moving company is different and offers different services, which is why a careful choice is important. When you hire professional movers in Seattle, you ensure the safety of your items and your own peace of mind. Working with a team of movers that offers the exact services you need guarantees the success of your move. Furthermore, it helps you save a lot of precious time and money.
Most common moving solutions available on the market
Local moving. Also known as short-distance moving, this service focuses on relocations that cover no more than 100 miles, and stay within the state lines.
Long-distance moving. Moving between 100 and 500 miles away is considered long-distance moving. Another subcategory is interstate moving, which implies transporting your items to a different state.
Commercial moving. This service is aimed at business owners who need a safe way to relocate their company, warehouse, or restaurant to a new location with minimum downtime. It often includes handling both heavy and delicate work equipment.
Full-service moving. Undoubtedly the best and safest option to choose from the list. Full-service moving includes everything from packing your items, loading them on the truck, moving them safely, and lastly unloading them once you reach your location.
Specialized moving. Relocating art collections and sculptures, delicate, or otherwise bulky items, are all included in this category. The name stems from the frequent need to use specialized equipment or unorthodox moving techniques.
International moving. The most complex type of move, since it involves relocating from one country to another, usually overseas. When hiring international movers, be prepared for a lot of paperwork.
Partial moving and shipping. A great option if you want to do the planning and packing yourself. The moving and shipping specialists will simply transport your packed items to the new location, or move them to a secure storage unit.
Vehicle shipping. If your vehicle isn't in drivable condition or is a collectible not meant to be driven, you can opt for vehicle shipping. The movers will load your car, bike, or boat on a trailer, and safely deliver it to the location of your choice.
In conclusion
When it comes to moving, there are so many options to choose from, and even more details to look into. However, if you want to choose the best moving company for yourself, each detail is of vital importance. The most important thing to remember is that every move is different. Just the same, every moving company is different and offers different services. But, if you find the movers that match your needs, there will be nothing to fear.
With a capable crew by your side, your success will be guaranteed, and you won't have to worry about a thing. All you have to do is stay calm during your move, and let the experts do what they do best. We hope that with the help of this guide, you'll be able to make the best possible choice.