How to clean out your parents' home
At one point in life, we all find ourselves cleaning out our parents' home. Whatever the reason for this may be, this is inevitable. Going through tons of stuff that piled up over the years is not an easy task. It can be draining and time-consuming. Also, a question arises- where to keep all the stuff that they no longer need or don't have space for? Well, self storage Seattle is the perfect solution that you are looking for. You will be able to keep all your items in a safe place for the desired time. To help you out with this task, we have prepared a guide on how to clean out your parents' home.
Before you clean out your parents' home make a plan and stick to it
The first thing you need to do before you start is, of course, make a plan. The elderly are known for hoarding stuff. They have a hard time disposing of the items they don't need. Therefore, going through it all can take days. For this reason, you should write down which part of the home you will do each day. This will help you stay on track. Plus, crossing out everything that you have done for the day is satisfying. This will keep you motivated to continue. Moreover, if you are working and are not able to do this regular a good schedule will help you remember where you stopped and what you need to do next. Also, if other family members want to help you they will know exactly which part of the home they can help you declutter.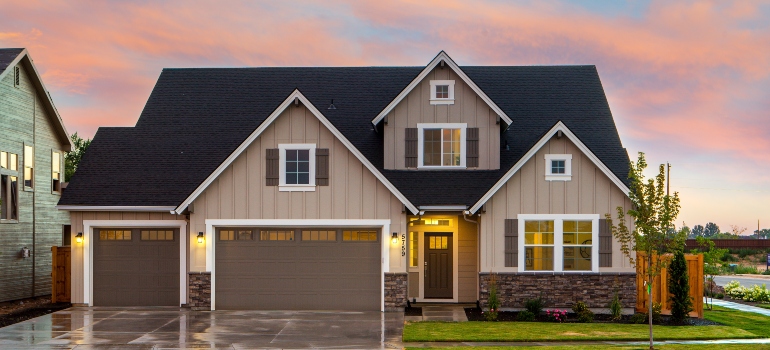 A self-storage unit is your best friend!
There are many storage solutions out there, but the one that we would recommend you is getting the self-storage containers. This is a great solution, especially for those who don't own a car. Forget about renting a truck to move the boxes filled with items, all you need is Lynnwood self storage containers! These containers are very convenient. The process of getting them is pretty straightforward:
Get in touch with the storage company
Select a date when you want to receive a self-storage container
After receiving the container fill it with items
You have up to a week onsite before the storage company picks the container up and stores it in their warehouse
It is as simple as that! Many storage companies offer competitive prices. Therefore, you will not break a bank by renting one. Once you decide that you want your items back, just contact a company's representative and your items will be delivered to the address of our choice.
Use the color-coding method to clean out your parents' home
Once you start decluttering you will find all sorts of stuff that you will either want to toss, keep or sell/donate. Assign a color to each category. This will make the whole process easier, and you will not forget whether or not certain items are meant to be kept or not. Once you are done, you can put all the things that you want to keep in your storage container.
Find all the important documents and put them in a safe place. It is best to keep them in the house instead of storing them. You never know when you might need them. This way you will avoid calling the self storage Boise to bring you the container only for those documents. They don't take a lot of space, so put them in a nice folder whit the rest of the important paperwork.
Talk with your parents before your toss anything
Communication is key! You will probably find much stuff that you will deem unnecessary, however, you should ask your parents for their opinion. After all, this is these are their items, and they are sentimentally attached to them. Therefore, before you toss or sell anything, check with them if they are fine with it. If they are unsure of what to do with certain items, asking the following questions will help them decide:
When was the last time they used this item?
Did they forget about having it before they saw it?
How important this items is for them?
These three simple questions will get them to think rationally. Therefore, you will be able to get rid of all the unnecessary things more quickly. As soon as you come to an agreement with your parents, start preparing your items for storage. This is something that requires time, so the sooner you start the better.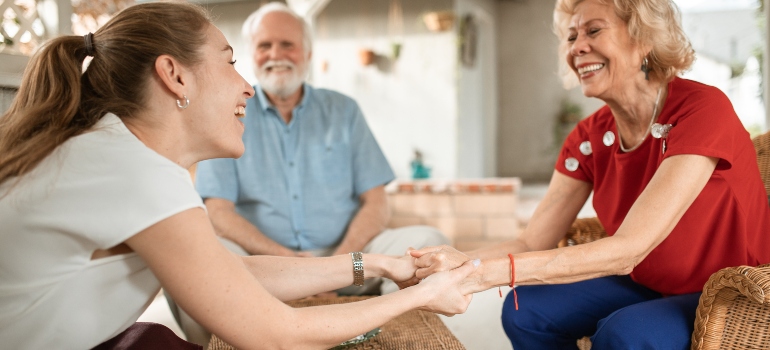 Get proper packing materials for the items you are planning to store
Throwing stuff in the self-storage container is not a solution. In order to preserve your items and ensure their total safety, you need to pack them properly. There are different kinds of packing materials that you can get either from a storage company that you have hired or from your local store. However, the staff from the storage company can help you choose the right boxes for self storage. They know exactly which boxes are ideal for which items. Moreover, once you are done with packing make sure to label your boxes and make an inventory. Make a list of everything that you want to store, This way you will know exactly which items are stored and in which box. Therefore, whenever you need them it will be much easier to find the item you need.
With the right packing supplies, a bit of organization, and our advice on how to clean out your parents' home, you will be able to do this task successfully. Just take your time and look at this as a trip down memory lane. Moreover, this is a great opportunity to bond with your parents and share past memories.