How to clean out your self storage container
You shouldn't lose track of items you stored over time no matter how convenient your temporary storage Seattle solution is. Storage unit renters need to keep things organized and clean out their units regularly. We agree that reorganizing a storage unit that you haven't visited in a while sounds a bit challenging. And it really can be if you don't know how to do this bit by bit, without creating any additional chaos in the process. But it has to be done one way or another. Don't let this be the reason for your worries because this guide is here to help you take care of this task the right way. Here are a few tips that will help you clean out your self-storage container with ease.
Why is it important to clean out your self-storage container regularly?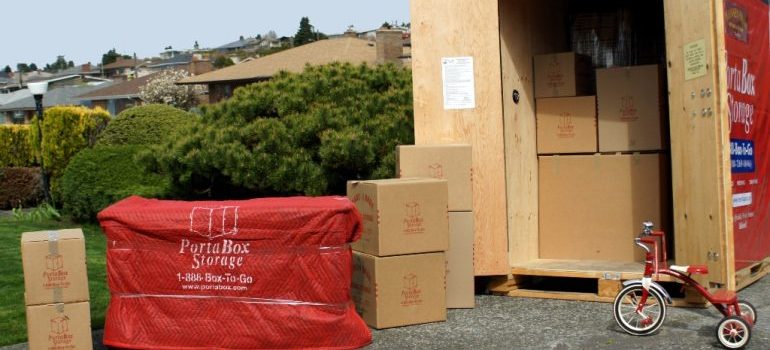 Renting Newcastle self storage is the perfect solution for anyone who needs to make more space in their home or temporarily move away some of their belongings. Find a well-maintained storage unit and you will finally manage to get rid of all that clutter in your homes and offices. But, you can't just store away your belongings and forget all about them. It's important to have your self storage container delivered to your from time to time, just to be sure that everything is okay. In addition, you will also need to clean it out from time to time. Here is why:
Getting rid of stuff you don't need anymore. We all tend to pile up unnecessary stuff. This is how we quickly end up with overpacked storage unit. Declutter it often and you will have more space for the stuff you actually need.
Inspecting the storage unit. While you clean out your self-storage container, it will be much easier for you to inspect it. You can avoid holding on to things that are starting to rust or deteriorate.
Improving conditions for stored belongings. Although your items are packed and sealed, you'd still want to keep them safe from dust and dirt. When cleaning out the storage unit, make sure to dust everything with a cloth.
A step-by-step guide on how to clean out your self-storage container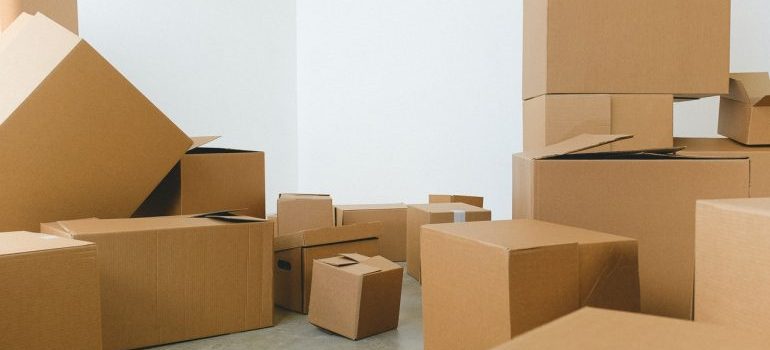 Many storage unit renters have a hard time starting the process of reorganizing storage containers they've had for a while. We can't blame them – this isn't the most interesting task in the world. But, as you could see in the text above, there are many benefits of having a clean and organized Everett self storage unit. So, instead of always avoiding this task and postponing it, follow the steps we listed below. You'll see that you can clean out your self-storage container hassle-free.
Plan the process
One of the reasons why cleaning out the storage unit isn't the most popular task is the fact that you can easily end up in even bigger chaos. If you don't organize the entire process, there's a good chance that this might happen to you, too. That's why you need to create a plan ahead of time. Ask yourself the following questions:
How much time do you need to clean out your self-storage West Seattle container?
Will you be able to do it on your own?
What will you do with the unwanted staff?
By answering them, you will get an idea of what needs to be done. Identify priorities and deal with them first. Don't try to handle all tasks alone and all at once because that's exactly how you're going to end up in a messy storage unit.
Reorganize your self-storage container
Once you're done with planning, it's time to reorganize your storage container. Instead of going through all boxes all at once, start with a small area. Sort everything in that area and then switch to another area. You should look at all items you have stored over time and see if there are some pieces you don't need anymore.
We suggest creating two piles:
Pile "Keep"
Pile "Discard"
Keep in mind that you don't have to throw away the items you don't use anymore. If the item is not damaged, you can bring it to some of the donation centers near you. This way, you will get rid of the unwanted stuff and also help someone in need. There's really no point in throwing away something that other people can't afford to buy. 
Start to get rid of the unwanted staff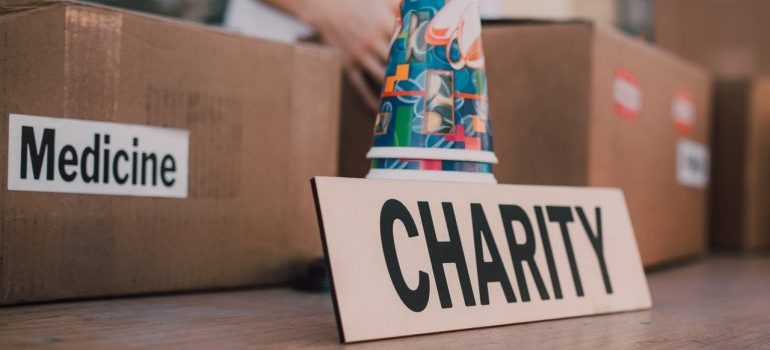 Once you sort all things, you'll be ready to get rid of all those unwanted items you moved from the attic to storage. Again, you should take care of one task at a time to avoid creating an additional mess. Here's how you should prioritize your tasks:
Take out the trash. Get rid of every item that can't be used or reused. This way, it will be easier for your to move around the self-storage container.
Organize a free pickup for items you want to donate. Keep in mind that only some donation centers have free pickups. In some cases, you will have to bring the boxes on your own.
Organize a yard or an online sale. If you have some cool pieces that you don't need, try selling them. This way you might even earn a couple of bucks.
Keep your self storage container organized after you clean it out
That's it! As you can see, you just need to plan how you are going to clean out your storage container and stick to the schedule. The goal is to avoid all of the storing mistakes most people make and we believe our guides can help you with that. So, after you reorganize your storage unit, try to keep it that way. Declutter often and don't store items you know you won't use in the future. This should be your number one priority.
Follow our blog for more info about storage units and storing items safely.