How to expand your apartment with self storage
More and more people across the country are moving to cultural and economic hotspots like Seattle. The big cities are becoming more popular, especially with young people. Unfortunately, this leads to a huge increase in real estate costs. Housing prices are going up and young people starting their new lives in new places can't afford to rent or buy large properties or apartments. While having a small apartment or a tiny home is great for the environment, it can leave one aching for more storage space. Luckily, there are reliable ways you can expand your apartment with self storage solutions.
Signs that you need storage to expand your apartment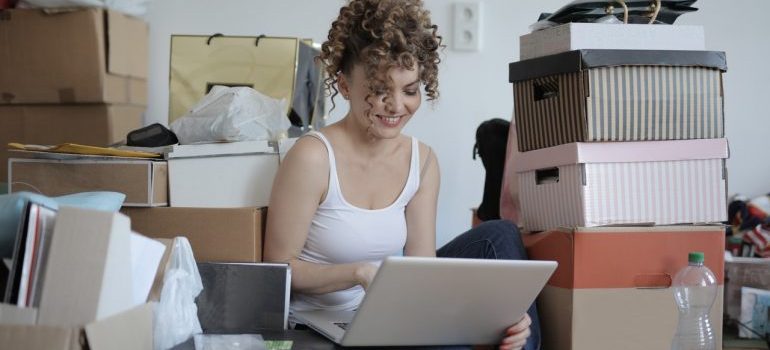 Understanding that you need storage comes naturally to some people, while others refuse to deal with the fact until it's painfully obvious. The more you wait to get a storage unit, the more desperately you'll need one. By the time you get yourself to actually start looking for one, it may be too late. This will turn an easy storage job into a desperate time-constrained nightmare.
This list of telltale signs will help you realize when you should look for portable storage containers for rent near me, and start freeing up your living space on time.
It's difficult to find things. – If you can't find anything in your home, it might be time to start decluttering. You can easily store some things away and expand your apartment with self storage.
Your closets are overpacked. – A clear sign of an overpacked closet is that you're afraid to open it because of all of the things that will fall out of it. Keeping your closet tidy is not possible if it's not big enough to accommodate all your things.
You're revisiting your budget. – Budget restrictions concerning your living space are a serious thing and should not be taken lightly. If you're moving into a smaller home to boost your budget for other things, a storage solution might be the choice for you.
You're looking to downsize. – If you're looking to downsize and declutter your life, it's a good idea to get a storage unit. This way you can get rid of all the clutter immediately and sell or donate it later.
How can you expand your apartment with self storage?
Maximizing your living space with self storage is easy. You just need to decide what you're storing. This will help you determine whether you need a large storage space or a Seattle mini storage unit. Here are some of the best ways you can use a storage unit to make your home feel bigger.
Get rid of things you don't use
Before embarking on any storage endeavor, there's one thing everyone should do! And that is decluttering. Knowing what you want to keep and what you'd like to store is the essence of expanding your apartment with self storage. Decide which of your things you absolutely can't live without and which you'll want out of the way.
Once you do that, focus on the latter group. Think about the things you'll want to store and decide which of them are worth keeping in storage and which ones you'd rather just live without. This will allow you to lower the size of your storage unit, which will make your storage much cheaper. In addition to this, selling things you won't keep or store will boost your budget for renting a storage unit.
The end result should be a much more comfortable living space that is free of clutter. A decluttered space improves productivity and general health. So, you'll be living a healthier and more comfortable life.
Store items you're planning to sell
Are you planning to sell some of your items after decluttering? If so, then putting them in storage will get them out of the way until someone buys them. This is the perfect way to utilize temporary storage Seattle. Temporarily storing your items will free up a big part of your living space. Also, once you sell the items you're planning to sell, you won't need to rent a storage unit anymore.
Expand your apartment by self storing seasonal items
As the seasons change, so does our wardrobe. However, some clothing items are easy to keep in your apartment, while others are an absolute chore. Renting a storage unit to store seasonal clothes is an excellent way to free up space in your closet. Why keep that giant winter coat in your home all year round when you can store it safely and relieve stress with self storage?
This will not only provide you with more space in your home, but it will also keep your seasonal clothes safer. When you keep all of your clothes in the same place, you can easily damage them. Sifting through tons of clothing to get to that one shirt you've been looking for is tiresome and detrimental for your clothes. You can rip, tear, or dirty a lot of clothing items like this. Not to mention the time it takes to repack them once you've found what you were looking for.
Store sentimental items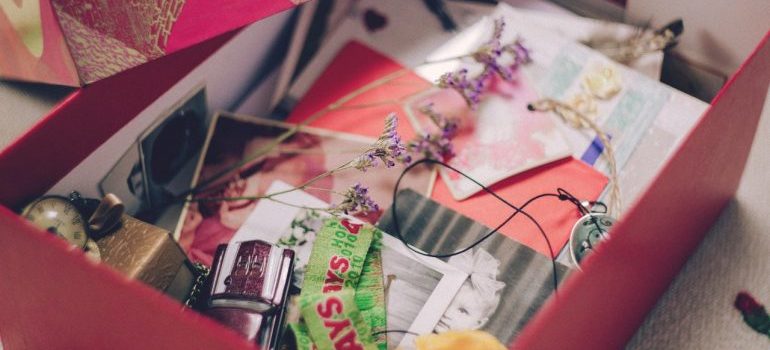 We all have that one vase, painting, or knickknack that completely clashes with the style of our living space that we can't seem to throw away because it was a gift from family or relatives. While it might not suit us, we still keep it around because of its sentimental value (or to avoid offending the relatives that gave it to us).
This problem is easily fixable with a good storage unit! Simply put all the sentimental items you don't want around your home into a Bainbridge Island self storage unit. You'll expand your apartment with self storage and you won't feel bad about throwing away the gifts you got from your family.
Renting a storage unit also works well with keeping your photo albums or old videos out of the way but still easily reachable. Of course, most people have gone digital these days and keep their memories on a hard drive or in the cloud. However, for those who like to keep their memories the old-fashioned way, or those who have old photos they can't digitalize, self storage is a great solution.
When is self storage not worth it?
Renting self storage is not the perfect answer to every small living space challenge. There are a few situations where it might be a better idea to look for a different solution. For example, when:
There are no self storage options close by.
You don't have enough space in your home.
The costs of renting a unit outweigh the benefits.
You don't have enough items to fill even the tiniest storage box.
In the end, it's up to you and your space management skills. You will have to decide whether you want to expand your apartment with self storage or find another way that suits you better.