How to facilitate your Issaquah hobby room makeover
Ready to transform your Issaquah hobby room? Our guide will walk you through a smooth makeover, decluttering, and organization. It is where temporary storage Seattle comes into play, offering you a hassle-free option for storing items during the revamp. Next, it's about designing a room that echoes your passion. Keep reading to make your dream hobby room a reality, all within your budget and timeline. No experience is needed – just your creativity and enthusiasm. Start your Issaquah hobby room makeover now!
Assessing your hobby room goals
The renovation of a hobby room is a personal endeavor that merges your passion with a dedicated space to pursue it. Whether you're an artist, craftsperson, musician, or collector, the environment in which you engage with your hobby can play a significant role in your creativity and productivity.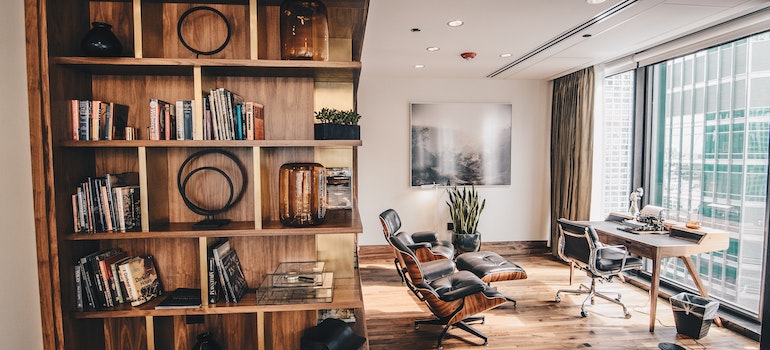 Here's how to assess your needs and set clear goals for your hobby room:
Core Activities: Outline primary hobby tasks.
Essential Equipment: List key tools and materials.
Space Requirements: Evaluate needed room for activity and movement.
Storage Solutions: Plan for renting Issaquah self storage, organizing materials and tools.
Lighting Needs: Ensure optimal lighting conditions.
Ergonomics and Comfort: Focus on supportive seating and workspace height.
Inspiration Factors: Incorporate mood boards, artwork, or other inspiring elements.
Future Adaptability: Design your Issaquah hobby room makeover with evolving hobbies in mind.
Set Clear Goals: Establish objectives to maintain motivation.
Planning and designing your hobby space
Measuring your hobby room starts the process. Whip out a tape measure, and note down the dimensions. Is Seattle mini storage perfect for holding all your overflow items? Check, then design your space. Next, craft a layout and a floor plan. Use digital tools, pen, and paper, whatever suits you.
Additionally, use every inch smartly. Remember, clarity breeds creativity. Moving on, pick a color palette and a theme. Bright, muted, vintage, or modern, let your personality shine. Your hobby room is your sanctuary, color it that way.  Furthermore, three steps to get you started: measuring, planning, and personalizing. Your perfect hobby room awaits.
Lighting and ambiance matter for Issaquah hobby room makeover
First, let's tackle task lighting. No matter the activity, from reading to cooking, having the right light matters. If you look for portable storage containers for rent near me, you will soon realize they are perfect for storing task lighting fixtures. They give easy access when you need to adjust the brightness in a room.
Next, consider ambient lighting. This sets the mood and gives your space a cozy atmosphere. Warm, diffused light sources create a comfortable setting. Always remember to mix both lighting types. In this way, your space can adapt to different needs and moods. Lastly, whether you're working, relaxing, or entertaining, good lighting makes all the difference.
Furniture and storage solutions
Selecting functional and comfortable furniture kicks off the transformation. Focus on furniture that boosts productivity and adds comfort to your workspace or living area. Next, incorporating customized storage for supplies and equipment is crucial. You have time to plan everything if you use storage while remodeling. Furthermore, custom storage ensures everything has its place, reducing clutter and enhancing efficiency.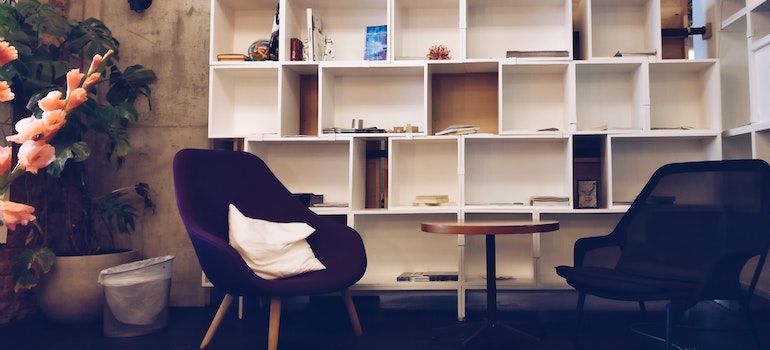 Also, consider built-ins and unique shelving options. Lastly, optimizing space with multi-purpose furniture pieces is a smart move. Therefore, choose pieces that serve dual functions – such as a desk doubling as a dining table or a sofa that converts into a bed. So, you enjoy maximum utility from each item, saving space and streamlining your lifestyle.
Organizing and decluttering
Tackling your hobby supplies first can streamline your decluttering mission. Start by sorting items into categories. Paints, brushes, and canvases go together while knitting needles and yarn form another group. Then, discard broken or outdated materials. Next, donate duplicates or unneeded supplies. Transitioning to the next step, your space starts looking neater. You can donate your items to organizations such as:
Goodwill,
The Salvation Army,
Habitat for Humanity,
Northwest Center,
St. Vincent de Paul.
Now, you need a solid organization system. Start with assigning a specific place for each category. For easy access, put frequently used items within reach. Store seldom-used supplies out of the way. Label all storage containers clearly. To maintain the system, develop a habit of returning items to their designated spots after use.
Inspiring and functional workspaces
Hobby workstations often serve as the inspiring focal point of a workspace. They reflect personal interests, fueling creativity and motivation. For instance, a dedicated corner for painting, writing, or tinkering with gadgets can spark ideas.
Furthermore, ergonomic design plays a key role in productivity. It encourages a comfortable posture, reducing strain and fatigue. Desks and chairs adjusted to individual heights, footrests, and appropriate lighting minimize discomfort. Moreover, ensuring tools are within easy reach boosts efficiency. As a result, an ergonomic workspace intertwines comfort with productivity seamlessly.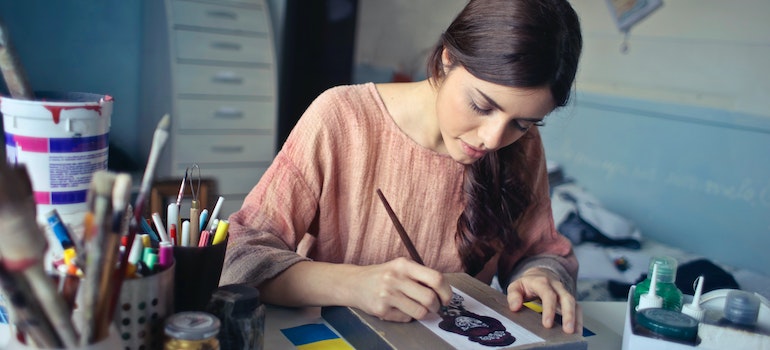 Finishing touches and personalization
Starting with the basics, adding decorative elements introduces a flair of style to your space. Small accent pieces, like vibrant throw pillows or an artfully placed rug, transform a room effortlessly. Next, don't overlook wall décor. It can be as simple as framed family photos or as complex as a vibrant mural, but it always adds personal warmth.
Now, showcasing personal collections and achievements brings an extra layer of individuality. Proudly exhibit your prized book collection or a set of antique trinkets. Celebrate your accomplishments too, such as diplomas or awards, by featuring them prominently. Ultimately, these unique elements illustrate your personal journey, creating a space that truly feels like home.
Embracing the transformation of your Issaquah hobby room
In the end, your Issaquah hobby room makeover should be more than just a change of scenery. It's a way to embrace transformation, a step towards a more creative and productive you. Indeed, the shift from clutter to order, chaos to calm, is noticeable and uplifting. As a result, you can revel in the benefits of organization, setting the stage for endless inspiration and fulfillment. Ultimately, the transformation of your Issaquah hobby room is a testament to the joy that a well-thought-out and organized space brings.