How to get your kids to stop cluttering your home
Relocation is, for many, a chance for a new life chapter, and clutter-free life. However, if you're with kids, then you might wonder whether moving and setting up a new home is possible without scattered toys all over the place. Younglings often get carried away while playing and can cause you extra work with cleaning. However, there are ways to get your kids to stop cluttering your home, from the moment you move in. Therefore, continue reading for useful tips we at PortaBox Storage prepared for you. In addition to advice, we can also make sure that you live a clutter-free life by providing our portable storage containers Seattle residents speak highly of. The latest design of our storage units makes it possible to store plenty of items for as long as you need.
Tips to get your kids to stop cluttering your home for good
It will take more than a critique to get your kids to stop cluttering your home and be more responsible. Moreover, your approach also depends on how old your kids are.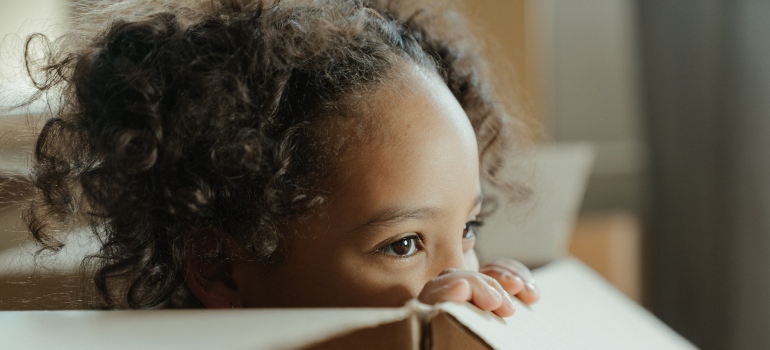 Teaching your kids the importance of decluttering is the best way to get them to stop cluttering your home
Parents love to spoil their kids with various gifts. This, however, can be a drawback if the kid turns into a little hoarder. Studies show it's important not to get your kids used to presents almost every week. The reason is obvious – it's good for them to learn to appreciate the gifts they get. In addition, chances for them to become too attached to material items are significantly lower.
If your kid, however, ends up with too many items that clutter their room, then it's time to include your family in decluttering. First, sit with your kids and ask if they think they have too many items. After that, examine each corner of their room – closet, bookshelves, etc. – to see if there are spare items that are better to donate or sell. Explain to your kid that he/she grows year after year, which is why some clothing items aren't necessary anymore. Also, expect that your kid will ask you what's the point of decluttering in the first place:
Let your child know decluttering makes the room more spacious, and leaves enough space for new items.
It's also an opportunity for a child to familiarize himself/herself with charity and potentially earn some pocket money.
There's no point in holding onto outdated stuff that collects dust and serves no purpose anymore.
Introduce a reward system
Rewards are always the best motivators that will get your kids to act in a more responsible manner. For example, teach them that once they finish with a meal, they are obligated to remove their plate, cutlery, and cup. Also, show them how to put all toys where they belong after playtime is over. Once they start doing that, reward them with extra time spent outside. On the other hand, you can promise them a new toy, chair, etc. if they clean up the mess they sometimes make. That way, they'll learn the importance of order. However, make sure the good habits continue even after your kids get a reward.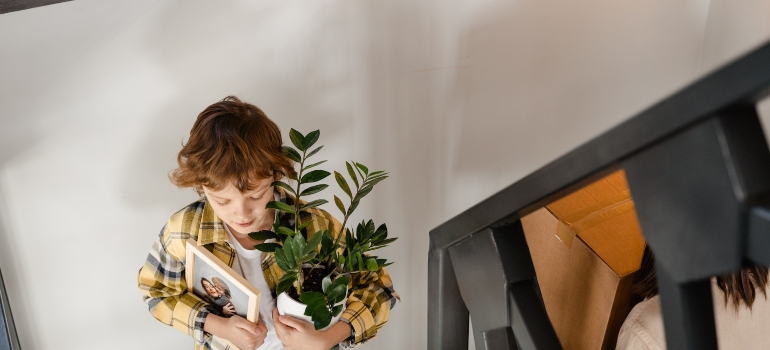 Designate where in your home your kids can play
Make sure to set the boundaries with your kids right after the move. Let them know where they are allowed to play and where not to bring their toys and props. That way, your kids will learn not to scatter the props everywhere they go, especially if they're still very little.
Storage rental will keep your home clutter-free
Teaching your kids how to declutter shouldn't be difficult. However, you must be wondering where to store all those items. The best solution is short term storage Seattle companies have on offer. All you have to do is find a suitable moving and storage company and rent their unit. What you must consider is the size of the storage you need.
If you seek affordable and effective storage units, portable containers are another solution to consider. They are not only convenient but also safe and spacious, which guarantees that stored goods will remain intact.
What if you have to store the items for longer periods?
Temperature-controlled self storage Shoreline is your best long-term storage solution. Sometimes it might take a while to sell or donate all the items you removed from your home. Therefore, renting such units is a life-saver, and removes all your worries.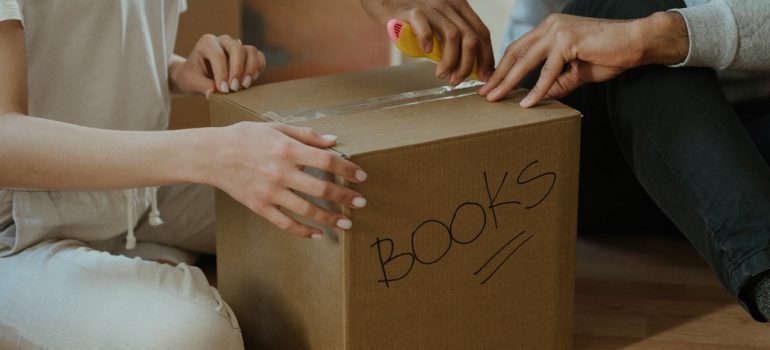 Make sure to find a company with excellent storage services
The company that is responsible for keeping your items safe has to be trustworthy. This is why doing quick background research is essential:
Refer to previous customer testimonials for extra information about storage services.
Pick a few companies that have top-rated storage units, and give them a call.
Before you make your final choice, ask when is the best time to pay a short visit to the units. You have the right to know whether the storage solution you need is of the highest quality.
Make sure to check if the storage you are interested in is accessible.
The company you hire has to be the one that cares about their clients
It's not possible to talk about what makes a company professional without mentioning the way they treat their customers. That's why some of the best moving and storage companies are the ones that assist their clients in the best way possible. A capable yet friendly crew you can rely on is exactly what you need, no matter if you're moving or just storing some items. Once you get your kids to stop cluttering your home, the next step is to rent storage and load it with everything you want to get rid of.