How to keep your home clean with self storage
Making sure that your house is neat and tidy at all times can often feel like a truly impossible task. This can be especially true if you have a difficult time parting ways with your clothes or furniture. According to statistics, we usually spend at least an hour every day cleaning our homes. But because of other life tasks, such as jobs or errands, we can't always dedicate our time to cleaning. Because of this, our unused items often end up in the garage or attic. Once you notice that there are items piling up in your home, it might be a good time to start decluttering. But where will you keep all of your excess boxes in furniture if not in temporary storage Seattle containers? There are plenty of ways to keep your home clean with self storage, and we're here to explore a few.
Why is self storage so beneficial?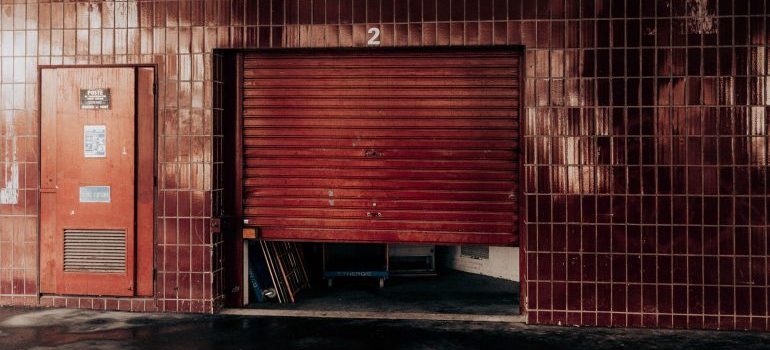 People are often very connected to their personal belongings, which is perfectly understandable. It is very common to form a sentimental attachment to a piece of furniture, artwork, or a car. So, if you find yourself unable of letting go of items that take up space in your home, then Redmond self storage is exactly what you need.
A good storage unit is a saving grace for everyone who struggles to part ways with their belongings. The most common reason for this is the possibility that they might need the items later. But whatever your reason is, self storage really comes in handy. If your kids are moving out to college, you might not want to sell their old stuff. Or you might be renovating and need some extra storing space. All of these problems can be solved by renting a self storage unit.
Storing seasonal items has never been simpler
If you really think about it, there are plenty of items in your home that aren't used that frequently. For example, you have your garden equipment and furniture, tools, and other cleaning supplies. There are also holiday decorations which you only use for a few weeks every year. Given how rarely you use these items, they can quickly become extra baggage, rather than useful belongings.
With that in mind, it wouldn't be a bad idea to move them to a different location and free up some space in your home. Self storage Marysville WA is the perfect place to keep all of these items since you can access them at any time when needed. All the extra space in your home can really help you reorganize, and keep your home clean at all times. With this convenient service, you can solve two major problems at once with absolute ease.
Easily declutter and keep your home clean with self storage
Even though self storage units are most commonly used by homeowners and residents, they are also favored by businesses as well, both big and small. Oftentimes, they require either a temporary or long-term place, off-site, to store their work materials and equipment. From a corporate point of view, storage units can be of great importance to anyone who is in need of extra space in order to store their business inventory. With that in mind, good storage is vital if you want to keep your home clean or manage your work inventory better. If you want to use this service to its full potential, take a good look at all of the items you possess, and sort them out.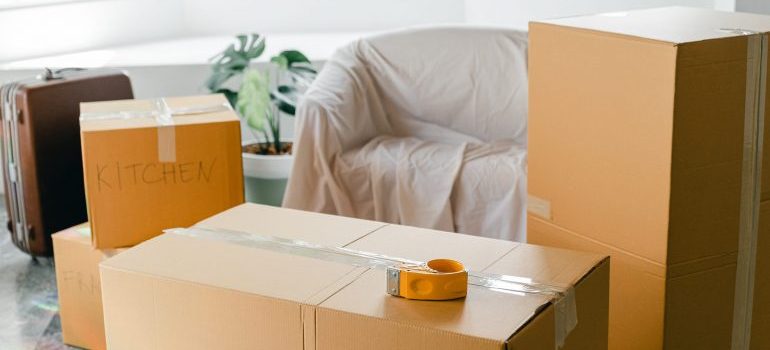 Items that you use on a daily basis should definitely stay on your property at all times. Everything else, such as seasonal clothes, decorations, and maintenance tools, can be safely put away in storage. Lastly, everything and anything that is too old, never used at all, or beyond repair, can be simply recycled or donated to a good cause. Once you declutter, you will be able to clean your home quickly and easily, thanks to so much free space. From this point on, you can continue to maintain the same level of cleanliness. Meanwhile, all of your items will be safe and sound in a secure storage unit.
With self storage, you can keep your home clean and your items safe
One of the biggest perks of renting a self storage unit is the security it can offer. With it, you can clean out the excess items from your home, and ensure that they're perfectly safe at all times. If you decide to keep any spare items in your shed, you're still somewhat prone to things such as theft or weather damage. But with a reliable and well-organized storage faciltiy, this isn't the case!
Most importantly, they are safe, and most facilities offer 24/7 security and surveillance. This way, all of your items will be kept under a watchful eye at all times, meaning that you don't have to worry. But besides being safe, these units are very durable too. They have good insulation, which protects your precious items from all sorts of weather. And, if you have any particularly sensitive items, you can always get a temperature-controlled unit!
The ease of access can be a true lifesaver
If you want to get some extra items out of your home, but still be able to get them at any moment, then self storage is your perfect choice. Once you fully declutter and clean your home, you don't have to throw away anything. Simply store your items, and you will be able to reach them whenever you want. Better yet, when you decide to give your house a thorough cleaning again, the ease of access storage provides you, will allow you to simply add more items to the unit.
This is easily the best way to keep your home clean with self storage. If you want to experience this comfort for yourself, don't hesitate to contact us! Just because you moved something out of your home, it doesn't mean you can't use it whenever you choose to. And that is the true convenience of self storage!