Steps for systematically storing your business inventory
When it comes to avoiding leases and storing your inventory and supplies, a lot of businesses rely on storage facilities. After all, why pay rent for a larger office when you could store all of your items for much less? In most cases, companies tend to lack space for all of their inventory, supplies, paperwork, and samples. If you overcrowd your office space with unnecessary items, you'll quickly end up with an inefficient, messy office. This is why PortaBox Storage is here to help you solve this issue with our reliable storage units North Seattle. By systematically storing your business inventory, you can optimize productivity. Better yet, you will easily keep track of everything you own. With a good storage plan, you can avoid a lot of potential problems further down the line. So, let's take a look into how you can make your inventory neat and efficient.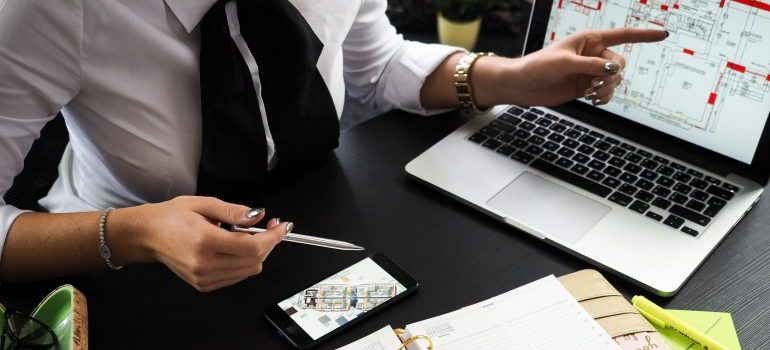 Systematically storing your business inventory begins with a detailed list
The whole point of storage is easy retrieval. If you want to quickly get what you need, a good plan is a must. And the first step to creating a good plan is to know what you will place in your business storage Seattle. Go through your office and create a detailed list of what you want to move out of it. The main question to ask yourself is what you need on a daily basis, and what can be taken from the storage on demand.
Even though you want to keep all of your paperwork at the office, in reality, a lot of it can be safely stored. Once you have your inventory list, separate your items into specific groups for easier organization. Once you're done and know the exact quantity of your inventory, you can easily select the best storage solution for your needs.
Proper packing and labeling is vital for proper storing
One of the worst mistakes when systematically storing your business inventory is to rush the packing process. Efficient packing leads to a safe and damage-free inventory of supplies. Inefficient packing leads to a lot of headaches and a huge business expense. So, when preparing your stock for storage, always use sturdy boxes, plenty of bubble wrap, and strong tape.
If you have furniture as a part of your inventory, put it in the very back of your Renton self storage, if you won't need it any time soon. This way you don't have to climb over it to reach the things you need. Your files can be stored in plastic bins to prevent any moisture from damaging the paper. If possible, add shelves to your unit to increase your organization and make use of that precious vertical space. A neatly organized unit goes a long way!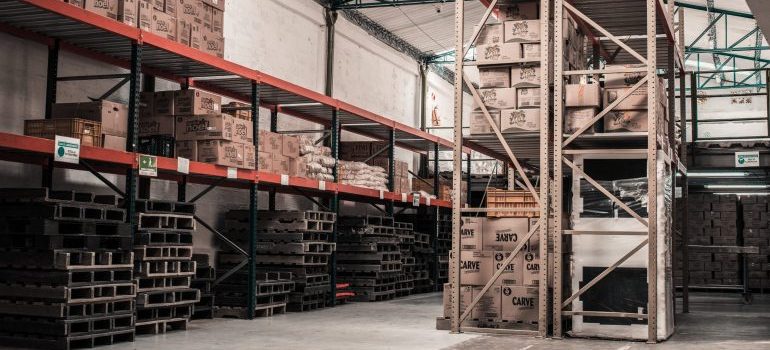 Once everything is packed, it needs to be stacked! Picture your storage as a supermarket full of shelves. Different types of items have their own dedicated isles. The benefit of organizing your storage into isles is that you can make as many subdivisions as you want for detailed categorizing.
For example, if you're storing paperwork, you can separate it into categories such as contracts, bills, and schematics. Once the organizing is over, you can draw out a small storage map for yourself, for some added orientation. Then, you can enact one of the most important components of systematically storing your business inventory. Add labels to every single item you have in storage. Make sure that the labels are in a clearly visible space for easy access. These labels should have a bar code and an SKU number, which will be important for our next step.
Management programs make systematically storing your business inventory much easier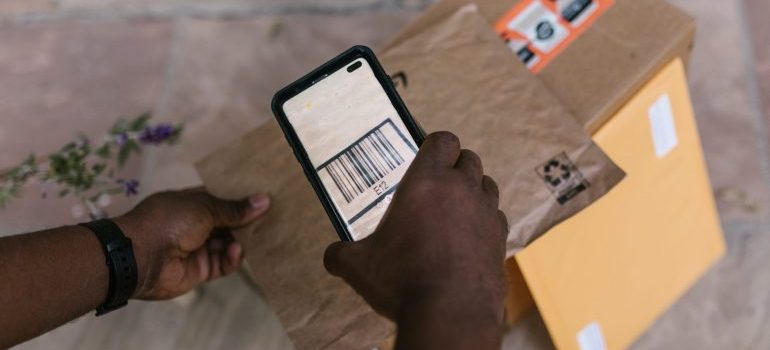 One of the easiest ways to keep good track of your stored inventory and manage it is to go full digital! Programs such as Cin7 or ERPAG are used to scan bar codes on items. All you have to do is provide the program with your detailed inventory list, along with the bar code numbers for each item. Then, whenever you remove something from your storage unit, simply scan its bar code, and the program will automatically adjust your current inventory. This makes inventory regulation and quality control so much easier.
Programs such as these can efficiently do all of the hard work for you. With instantly generated reports, you can know whenever someone removed items from the storage. Or, if you quickly need a piece of your inventory, you can quickly check your database to see if it is in stock.
Form a regular upkeep and cleaning system to boost efficiency
Regardless of whether you're organizing a small warehouse or an enormous cargo bay, good upkeep is essential for maintaining order. While you're conducting business, items are constantly removed and placed back in your storage unit. Sometimes, they may end up in the wrong place, or not return to the storage at all. Systematically storing your business inventory cannot work without good maintenance. This is why you need to perform a check on a regular basis, either weekly or monthly. Slowly go through your business storage unit and make sure that everything is where it should be.
If you have items missing, quickly identify them and locate them. Lastly, check the labels on all of your items and see if they are still in good condition. Make sure all your isles are free of any floor clutter. All of these steps will reduce chaos, and keep your storage in peak operating condition.