How to manage inventory in self storage
There's no better for businesses to keep their storage safe and accounted for than self-storage. Compared to a large warehouse, which brings with it the complications of a commercial lease, self storage Marysville is a great alternative! It offers the perfect mix of flexibility and low prices, making it an ideal choice for any business owner. If you're a small business that's just starting to grow, a large warehouse can be outside your budget range. But with self-storage, you can get the perfect amount of space, and pay for it on a monthly level. But, once you opt for this service, you need to know how to manage inventory in self-storage. And that's why we're here today! We would like to help you learn how to manage inventory in self storage, and make the most of your self-storage. So, let's explore a few convenient inventory management tips!
You can't manage inventory in self storage without an organized system
Before you place your inventory in a storage unit, you need to work out a system. This system will be your best friend, and help you keep a close eye on all of your stored items. To be effective, it needs to cover all of the important aspects of stock management, based on the data you enter. With it, you can work out the best and worst-selling items. Once you have this information, you can reorganize your inventory storage Seattle based on it. Then, it is important to know when to restock your storage or take some of it out, in order to never run out of stock. Many small businesses rely on spreadsheets to keep their data, and in most cases, they are sufficient. However, if you want to take your organization a step further, you can use an inventory management app.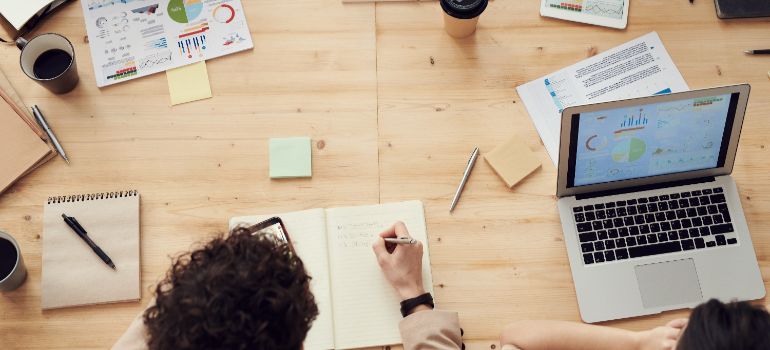 Once you arm yourself with a good organization system, you can easily keep tabs on your stock, know exactly how much inventory you have, and ensure it keeps up with your business. When you completely work out your inventory size, you can figure out the perfect size of self-storage for yourself. Work out the volume of storage you need based on the dimensions of your stock, and find a solution that works best for you. The good thing is, that most storage facilities offer very flexible solutions to their customers. With PortaBox Storage Seattle for example, all of the units have the same standardized size. However, you can order as many self-storage units as you need. This makes inventory management all the simpler, as you can divide everything into easily manageable chunks.
Be careful when choosing a storage facility
These days, there are so many storage facilities to choose from. With that in mind, it can be quite challenging to find the perfect one. Your first goal is to decide which features you want, and what your budget is. Think about the location of your potential facility, and consider it a trade-off between convenience and expense. If you need to visit your self-storage frequently, it makes sense to choose a facility that is near you. But, if you don't have to manage inventory in self storage that often, then it isn't a bad idea to go for an out-of-town facility. If your inventory is delicate or requires certain conditions, you'll have to find a facility that provides features like temperature and humidity control. Lastly, check the level of security and surveillance at your chosen facility to ensure your inventory stays safe at all times.
You can easily manage inventory in self storage with a good space layout
If you want to manage your inventory with ease, you need to rely on a bit of sorting magic. When you use a self-storage unit, space can sometimes be a luxury. This is why you need to work with what you have and make the most of it. The items you use the most, or inventory that sells the most, need to be placed close to the door and within reach. Seasonal or less popular items can go to the back of the unit. If you run out of space on the floor, don't hesitate to go vertical! Place a few vertical shelves in the unit if possible, and create a small clearing in the center of the unit so you have good access to everything. Lastly, to ensure quick access to whatever you need,  label your inventory. Place the labels outward so you can see them at all times.
A detailed floor map and key can help you stay organized
We are visual creatures, which is why we function the best with the help of visual aids. If you want to simplify your inventory management, create a map and key of where different boxes are located, and which items they contain. This becomes even more useful if you have a larger unit, and even if your inventory is split between a few smaller units. A detailed diagram also comes in handy if you send someone else to retrieve items from the unit. A detailed floor map helps you manage inventory in self storage by saving time and simplifying the entire process.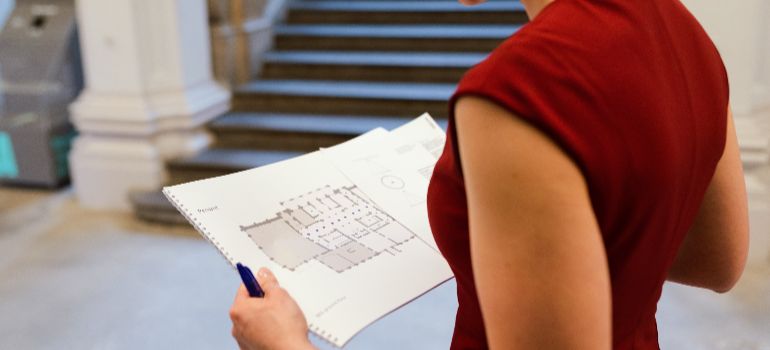 Remember to regularly take stock of your stored inventory
Although good inventory management makes your life easier, you still need to regularly inspect your units and update your stock. Frequent check-ups allow you to effortlessly manage inventory in self storage, and avoid confusion. If you want to make sure your numbers add up, and that your inventory is accounted for, remember to visit your self storage units at least once in a couple of months. Take your inventory list with you, and with the help of your floor map, do a full walkthrough of your self storage. Once you make sure everything is in order, update your spreadsheet or inventory management app. If you reorganized the boxes in your unit, remember to update the floor map as well.