Top storage inventory apps to explore
Keeping track of the things you own is a very difficult task. And this is true regardless of whether you're living in a large house or a small apartment. Although it seems like a chore, organizing your inventory storage is a great way to keep your home organized. One of the best ways to do this is using some of the top storage inventory apps on the market. With them, you can categorize your belongings, or calculate their total worth. If you need to replace or update your property at any point, they can be a lifesaver. Nearly all inventory apps give you the ability to add photos, sort items by room, and store your information on the cloud. Each of the apps we'll list today has unique features and is better optimized for different inventory purposes. Keep in mind that certain apps are only compatible with certain operating systems.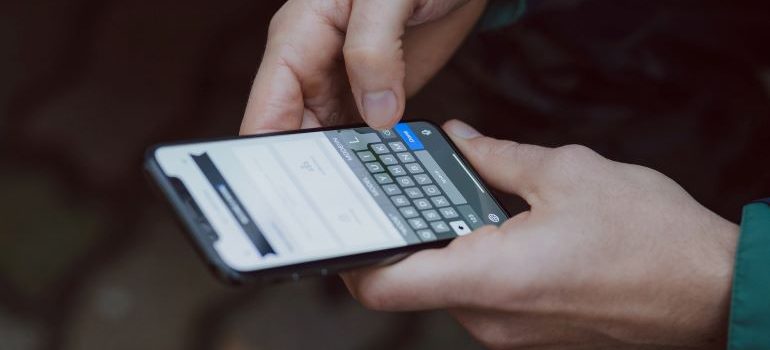 Sortly is one of the top storage inventory apps overall
If you're looking for an easy way to organize your inventory in folders and subfolders for easy tracking, Sortly is the app for you. For example, you can use folders to group your items based on the rooms they're in. Then you can add tags and notes to every item for faster location. If you have items stashed away at PortaBox Storage, you can add serial numbers, SKU numbers, and expiration dates to them. There is also the option to add photos to each listed item for visual recognition. Once you make an inventory list, you can export it to your Dropbox, or as a PDF file. Sortly is available on Android and iOS and can be really helpful when you're moving house as well. It allows you to make QR labels with which you can label your boxes. The base app is free but requires subscriptions for advanced features.
Memento Database has many versatile options
This app allows you to store and track just about anything you can imagine. It offers thousands of templates for data storing. With Memento, you can group items into categories and label them with colors and icons. This interesting feature gives your inventory a more visually appealing layout. Once your items are categorized, you can sort, filter, and search for them, and easily find exactly what you're looking for within seconds.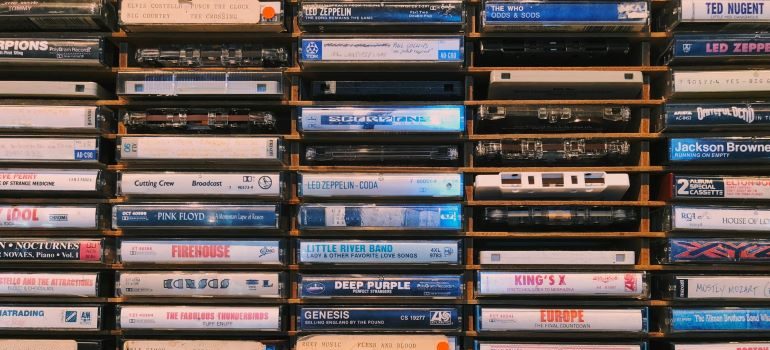 In case you're renting several mobile storage containers Seattle, you can organize them separately and keep track of them as individual units. You have full control over how detailed your lists are, with as much or as little information in them. For more convenience, the app can be linked with Google Sheets. This way, you can edit your data outside the smartphone. Memento Database is available on iOS, Android, and Windows.
Nest Egg offers the most features among storage inventory apps
Nest Egg is an app that is available only on iOS platforms and offers convenient ways to keep track of your inventory. If your items have barcodes, you can scan them and instantly get the product information. This is a unique feature that saves time and streamlines the process of managing your on demand storage Seattle.
There is another great time-saving feature called "batch edit". With it, you can edit items in bulk, instead of changing them one at a time. Nest Egg also has separate tabs where you can keep track of your items' expiration dates and product info. Should you take something out of storage, you can set an alarm that will remind you to put it back and prevent loss. One thing worth mentioning is that all of this information is stored on your phone, and not online, which means that you don't need an internet connection.
Magic Home Inventory is perfect for managing multiple properties
If you own multiple properties, you will need an app to properly manage them. This is where Magic Home Inventory comes in, as it is one of the top storage inventory apps for this task. Managing your home and inventory storage, for example, is very easy with this application. You can create multiple separate lists, fill them with items, and add pictures for convenience.
Any listed containers can be denoted to provide even more detail about their contents. The drag and drop function allows you to easily swap items between your inventory lists. This is a great feature if you're moving house, or if you're reorganizing your storage spaces. The app is available on Android only, and just like most features, it allows you to export all of your lists to either a cloud or a PDF file. With Magic Home Inventory, keeping track of all your assets is simple.
Collection owners can greatly benefit from MyStuff
When it comes to top storage inventory apps, MyStuff is easily one of the most thorough ones on the market. The main reason for this is the possibility to record high amounts of detail about each of your items. This feature makes the app perfect for organizing documents and collections of various things, such as books, stamps, records, or video games one accumulates through the years.
If you're a serious collector, with this app you can avoid obtaining duplicates and keep your collection tidy. You can add items to your inventory list by scanning their barcodes, or manually typing them in. With the auto-sync feature, you can share your data between devices, or even with other users. This feature is especially handy if you decide to put your collection up for sale. The free version of the app allows 15 items to be listed, while the paid version is limitless.