How to practice hygge with self storage
Being gentle towards yourself is one of the best pieces of advice you'll ever get. And once you let that one sink in, everything will feel different. You simply need to take it easy and watch out for yourself first. Furthermore, once you realize just how important that is, you will start feeling the need to make everything around you better. Perhaps the word better is not precise enough for what we're trying to say here. You'll want to be comfortable. Anywhere you are, you'll start to see room for improvement. After all, being comfortable in your home is extremely important. Furthermore, it's important to feel comfortable anywhere you are. Therefore, if you've started using mobile storage containers Seattle residents are thankful for nowadays, maybe it's time to learn how to practice hygge with self storage. You may be wondering what hygge even is. Learn that here and now.
What even is hygge?
Hygge is a Scandinavian novelty that has been all the rage recently. It's the art of enjoying the small things that make all the difference. The word itself has its origin in Old Norse and it's no wonder that its original meaning was to think. It does take some thought to plan one's hygge. Today this word loosely translates to give courage, comfort, and joy. It is used in the past couple of years more and more to describe a particularly pleasant environment, where one feels comfortable unwinding and relaxing.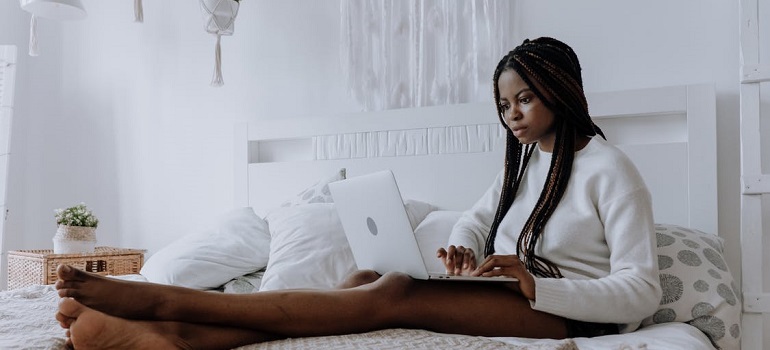 Places you'd expect to find hygge
Were you to ask a Scandinavian where he finds his hygge, the answer would probably be in front of a fireplace with a glass of wine, surrounded by his loved ones. On the other hand, hygge took on a life of its own in different cultures. Therefore, there is no single correct answer to the question about hygge. It's an environment where you feel comfortable and relaxed. For some people, it's the comfort of their home. Others find it in an isolated summer house in the mountain. You may find it where you least expected. However, most people would hardly connect the concept of hygge with self storage West Seattle residents usually use. However, there is a way to add some practicality to the hygge. After all, as we already said, it can mean different things to different people.

Learn how to practice hygge with self storage with our help
To the matter at hand, self-storage is the practice of getting your own storage containers and using them to store items you don't often use. The industry is modern, though it started getting popular perhaps a few years before the hygge came into play. The way it works is that you'd usually contact the service provider once you find that your home is cluttered. Therefore, if you've been planning on decluttering your space, there's no time like today to contact PortaBox Storage Seattle. You'll find that we offer a variety of storage services you might find useful.
Decluttering your home won't be a choir, but rather a pleasant experience, where everything will start fitting into its place. Our storage containers are of high quality, durable, and made to last. Therefore, you'd do well to remember us once you start tripping over piles of clutter. By getting your unused items into storage you'll make your home a truly hyggelig place!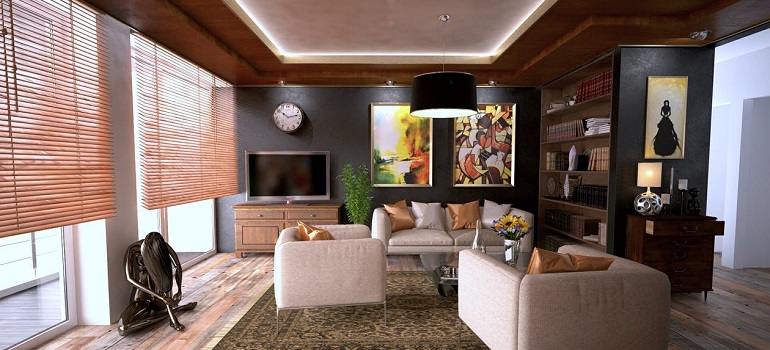 Declutter until your heart's content, but try to find the balance
Hygge begins with a thorough cleaning of your home. The spring is here, so there is no time like today. Laying the groundwork also includes tossing out everything you don't have any further use for. That includes old appliances, out-of-style fashions, and old furniture. However, you will surely run into some items you're not sure what to do with. Old but reliable rugs, house decor that doesn't fit into current styles, or too many mugs on your counter all call for storage. In recent years, the minimalistic style is all the rage. Personally, it could be considered an extreme to paint your entire house white and remove all the colored paintings from the walls. However, if that's how you think you'll find comfort in the perfect whiteness of your home, then who are we to stop you?
Practice hygge with self storage by taking advantage of the trends
We all agree that a cluttered home is not a home where you can feel comfortable. However, blindly following interior design trends doesn't seem to be the solution either. A balance has to be found. You need to embrace the new styles and find that mix of modern styles and what feels right. It's the only way to practice hygge in your own home.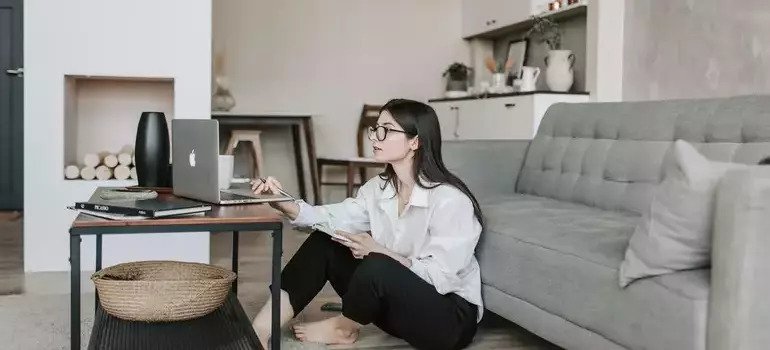 Make your home a pleasant place for you and your family
Your home should be a safe place for you to return to. No matter what, your home needs to be a space where you feel most comfortable being yourself. However, more often than not we see our home become cluttered with all sorts of everyday items we don't really need. Once we start to notice the clutter accumulating, we should take action so that it doesn't get worse. That's why it's important to practice hygge with self storage. Remember to take things easy and unwind every once in a while.