How to prepare for full-time RV living in Washington
More and more people are deciding to hop onto the new adventurous life in an RV. Whether you're a young couple in search of an adventure or you've just retired and want to go on the road, RV living is an exciting opportunity to learn a lot about yourself. But it's not as simple as it might look in your imagination. There are a lot of things you need to prepare for full-time RV living and a lot of things to learn. So, before you jump into this adventure head first, make sure to do your research. There are a lot of matters to consider and get help for. Your friends can help you with preparing your RV. PortaBox Storage Seattle can help you tuck away all those belongings you're not taking with you on the road but want to safeguard for when you return.  Even if you want this to be your adventure, don't shy away from help.
Prepare yourself and do extensive research on full-time RV living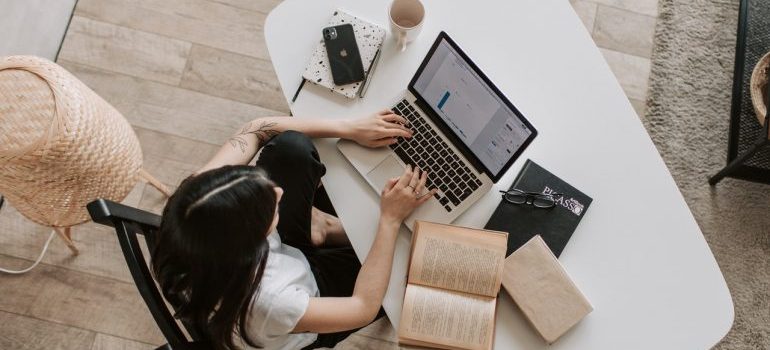 This should be the most important thing you do, as having a plan will give you confidence in doing this properly. A lot of things can go bad, but, if you know you have a plan and you did research, you will find it much easier to resolve all the problems you have. Start by learning more about the RV lifestyle. As we mentioned before, there are a lot of people who are doing it right now. And living in the age of the Internet means that a lot of that is documented. Search through Youtube, Instagram, and different blogs and see what other people can teach you.
You should also decide on the type of RV that will fit your needs the best. This can depend on who you are traveling with, or if you have any special requirements, and how much space you need. Don't forget to also learn basic things about your RV. Knowing how to deal with some basic problems you can encounter on the road is extremely valuable. You never know where your RV can stop and if you will be able to ask for anyone's help.
How to prepare by decluttering and downsizing?
Moving from a whole house to just an RV can seem impossible. In reality, you just need a good plan and some time to execute it. Go through all of your belongings to decide what you want to keep, what to bring and what you don't need anymore. Downsizing can seem scary, as you might think you will need a lot of things again. This is where you can use the benefits of on-demand storage Seattle companies. Everything that you can't bring with you, but you don't want to get rid of, you can store. 
Some of the benefits of portable storage solutions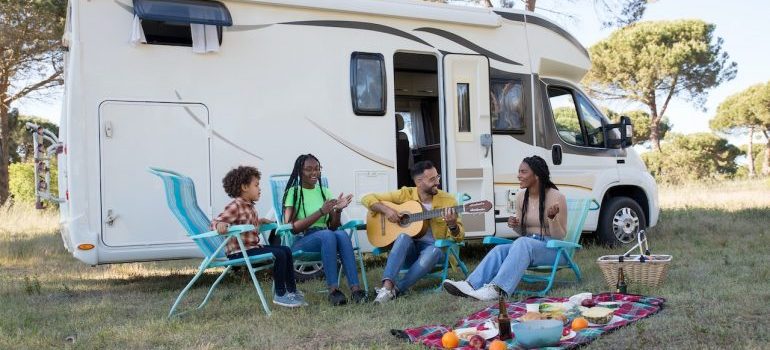 Now that we have mentioned storage solutions, you can also get storage pods Seattle companies have to help you with RV living. You can hire them for a few days until you get everything ready. This type of storing has proven to be very useful, as you can keep items in your home, or call a company to transport them to an actual unit. Having a portable storage unit can also help you with getting everything into your RV. This also allows you to pack on your time when you see fit and you have time for it.
Get your RV equipped and ready for living in
After you have your things packed and ready, you should get everything equipped. Get all of the kitchen appliances you need, but try and think minimal and things for multi-use. Everything else you should leave in your self storage while traveling so you don't overcrowd. Prepare your clothes, cleaning products, and linen. But think about getting some life and colors into your RV. This is your new home, so some decorations that fit your style will make it feel like that. Maybe you would like to hang some plants? Or find a way to put some art around you. Don't just think about the interior. Once you set up at a campsite, you will probably spend a lot of time outside or in your RV. Look into decorating your "porch" maybe with some hammocks or simple chars. 
Prepare yourself for full-time RV living
Living in an RV does bring some issues you should think about and sort out before you head to the road. Think about the internet and how will you be able to access it. You have your phone data, but maybe this won't be enough. Especially if you are working remotely. You will need to get a type of transportable WIFI. Another thing is that you should decide where all of your mail is going. Will it be delivered to your friends' house or will you use some kind of travel mailbox? 
And then think about health care and insurance. This is important as you need to be covered in case something happens. Even if it's just the flu. Do your research and see how other people living in RVs have sorted this problem. If you are thinking of joining some type of RV organization, check with them if there are some cheaper options for healthcare plans.
Find your first campsite and enjoy your new life 
Once you have prepared everything, you should find your first campsite. If you have some people you know and they have recommendations for you, all the better! If not, don't worry. There are a lot of resources on how to find the best campsites for your needs. You can check different RV campsites in Washington and decide which one you like. It is best to fully learn about the one you choose as you don't want to be stressed out when setting up for the first time. Be sure to also learn what stores and natural views you have around you for full enjoyment.