How to reclaim your attic with self-storage
If the thought of the attic bothers you because of the pile of things that are trapped there, it's time for general cleaning of the attic. Whether your attic is smaller or quite large, cleaning and removing unnecessary items from it will take time and a lot of work. Unfortunately, the attic and basement are the most common storage for all the things that bother us in the house. No matter how big our living space is, there is never enough space. And the best solution for freeing up space is to always take things to the attic. If you can't put anything more on your attic, you need temporary Seattle storage. With little organization and some hard work, you will reclaim your attic with self-storage.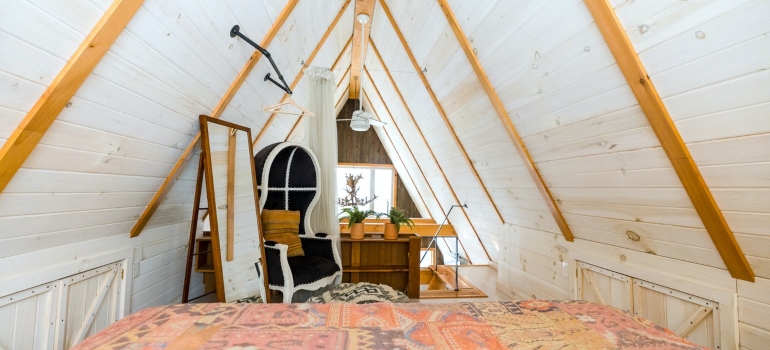 Preparations for cleaning the attic
For people who do not have an attic, it may be unclear how you got to the clogged space. But when you think about it, you realize how this happened. It's enough to take a small number of things to the attic two to three times a year after cleaning the house. And after a few years, your attic will become unrecognizable. You probably keep important items in some part of the attic. But the remaining space inside the attic may be clogged with piles of old, dusty things. So, if possible, separate the essentials from your attic first. It would be good to take them out of the attic so that there would be enough space for clearing as soon as possible.
Self-storage can be a solution for clearing the attic
In many cases, even though you want to get rid of old things, you don't want to throw them away or sell them. Whether you want to use the mentioned things again or it is a matter of sentimental value, you need to remove them from the attic. Therefore, if you want to free up your attic, consider self-storage options. Taking your furniture to modern, safe, and affordable storage rooms like Everett self-storage may be ideal for your situation. You can be carefree knowing that your valuables are in a dry and well-kept place, as well as that you can visit or pick them up whenever the need or opportunity arises.
Four steps to help you reclaim your attic with self-storage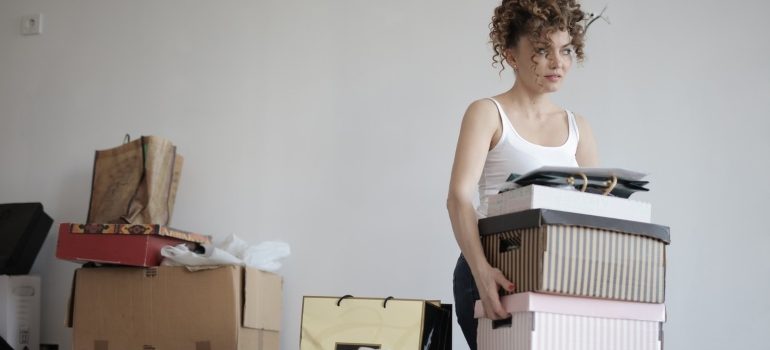 It takes a lot of time to plan attic cleaning. If you keep things that are decades old in it, you will have a lot of cleaning ahead of you. There is a high probability that you have a surplus of old things that you would like to get rid of.
Inventory and plan is necessary 
Declutter and donate
Pack your valuables
Rent safe storage units
If you go through all these steps, it will not be difficult for you to reclaim your attic using self-storage units.
Doing an inventory and planning is the first step
Before you start clearing up a bunch of things that are in your attic, you need to make a plan. For clearing to be successful, you need to determine why you are doing it, as well as what you will do with most things. To be able to decide what to do with the things that collect dust in your attic, it's a good idea to do an inventory first. Because only when you know what is there, you can move on to the next step – decluttering. Separate the things you need and save them for storage. Kirkland self-storage can be a great choice for storing things you want to preserve. Also, divide the rest of the thing into two groups.
Get rid of unwanted items
When you decided to tidy up the attic, you knew you were going to have to deal with the large amount of stuff you've stored there so far. Now is the right time to separate the things that you keep for years and just stand and collect dust. Get rid of everything that is damaged, broken, or no longer functional. The same goes for things and objects that you will no longer use for sure. Make sure the items you choose to throw away are disposed of in an environmentally friendly manner. Some items not only had been gathering dust in your attic for years, but they were also taking up space. So set aside items that you will not use in the future or have not touched for years and decide what to do with them next.
Donate things you don't need to get your attic back
Once you've separated what you don't want to keep, divide things into two groups. Discard what is not for use. And all that might be used, set aside, and/or donated to charity. What you don't need, someone might need. In this way, in addition to the arranged attic, you will also help someone.
Pack your valuables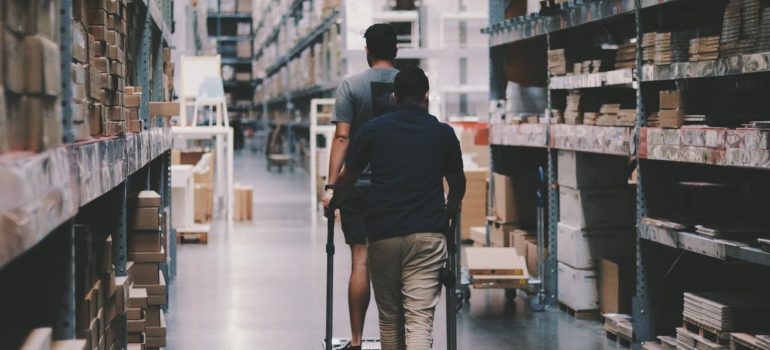 In the end, you will be left with valuable things that you want to keep. What has sentimental value, but you do not use it, pack in storage boxes. Like everything else you don't use, and you need – for example, New Year's or Halloween decorations. To ensure that valuables are safe, you must make sure they are properly packaged. This means finding quality and appropriate packing materials. Some warehouses can offer you packing material if you request. While you will sometimes have to provide it yourself – boxes of different sizes, wrapping paper, bubble wrap, and much more.
Rent secure self storage
Last but not least, find a safe storage place for your belongings. You need to find storage that meets all security requirements. But it is also important that it is clean, tidy, and free of moisture so that your things remain in the same condition in which you leave them. Once you have provided all this you can be sure that you will reclaim your attic with self-storage. Now all you have to do is plan how you will use the extra space you got in the attic.