Key things Marysville to Lynnwood transplants should know
The Pacific Northwest, with its lush green landscapes and vibrant urban centers, has become a sought-after region for many. And for those transitioning just a short distance from Marysville to Lynnwood, there's a special mix of familiarity and novelty waiting to be experienced. While both cities share the signature Washington charm, their individual nuances can be surprising. This guide from our Lynnwood self storage specialists aims to ease the transition, highlighting what awaits in Lynnwood and how it contrasts with life in Marysville.
Demographic and cultural insights
Lynnwood, slightly more urbanized than its Marysville counterpart, offers a mix of urban vibrancy and suburban comfort. While both cities boast diverse populations, Lynnwood has a broader mix of cultures, which becomes evident in its eclectic dining scene, local businesses, and community events.
Marysville's cultural heartbeat often revolves around community fairs, local sports, and nature-centric activities, with the annual Strawberry Festival being a notable highlight. On the other hand, Lynnwood adds to this with its cultural showcases, arts events, and a slightly more cosmopolitan touch, influenced in part by its proximity to Seattle.
Economic and job landscape
If you're making the move for professional reasons, Lynnwood offers promising prospects. With its strategic location near major highways and the expanding Alderwood Mall area, Lynnwood has become a hub for retail, services, and some tech-sector jobs.
In contrast, Marysville's economic landscape leans towards manufacturing, with the city being home to several prominent industries. While the cost of living in both cities is relatively comparable, Lynnwood's slightly higher concentration of amenities and services can lead to a marginally increased living expense.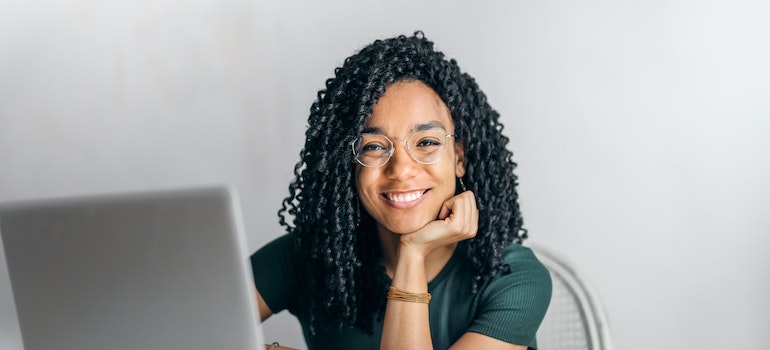 Education and schooling
For families with school-going children, the transition between school districts is a crucial consideration. Lynnwood falls under the Edmonds School District, known for its commitment to quality education and diverse range of programs. Several schools in the district have garnered accolades for their academic and extracurricular achievements.
Marysville, with its own school district, has a strong community involvement in education, ensuring students receive ample support. However, those moving to Lynnwood will find a broader range of options, including specialized programs, magnet schools, and increased opportunities for extracurriculars. Moreover, Lynnwood's proximity to institutions like Edmonds Community College can be advantageous for those seeking higher education or vocational training opportunities.
Transportation and commute
Relocating between Marysville and Lynnwood means adapting to a slightly different transportation rhythm, even if you're using door to door storage Seattle provides for your belongings. Lynnwood offers efficient public transportation, with the Community Transit buses connecting major parts of the city and neighboring regions. Additionally, the anticipated light rail extension promises to streamline commuting in the near future.
Driving between the two cities is straightforward, with I-5 being the primary connector. However, those used to Marysville's more predictable traffic might find Lynnwood's peak hours a tad busier, primarily owing to its status as a junction for several routes. Nonetheless, with strategic planning, navigating Lynnwood's roads becomes second nature in no time.
Recreation and leisure activities
The Pacific Northwest's reputation for beautiful outdoor spaces holds true in both Marysville and Lynnwood. While Marysville residents often revel in the beauty of Jennings Park or take to the water at Ebey Waterfront Park, Lynnwood offers its own array of recreational opportunities.
Lynnwood's Alderwood Mall isn't just for shopping—it's a hub of entertainment with movie theaters, dining options, and events throughout the year. If you're looking for green spaces, Scriber Lake Park provides a serene setting, and the Lynnwood Recreation Center & Pool is an excellent spot for family-friendly fun. For golf enthusiasts, the Lynnwood Golf Course offers an 18-hole treat, while art lovers can explore the Lynnwood Arts Commission's frequent exhibitions and workshops.
Real estate: from Marysville to Lynnwood
Although the Lynnwood living costs won't surprise you due to the short distance, understanding the real estate market can be crucial when transitioning from one location to another. Both Marysville and Lynnwood, though geographically close, offer distinct real estate climates.
Marysville's real estate
In Marysville, neighborhoods such as Getchell, East Sunnyside, and Jennings Park stand out as some of the best places to live. With a diverse range of homes on sale, from $35K to a whopping $3.6M, the city offers options for various budgets. As of September 2023, the median listing home price was at $587.5K, marking a decrease of 4.5% from the previous year.
On the bright side, homes here were selling at their asking price, showing a balanced demand and supply. This price structure and the sales trend point towards Marysville being predominantly a seller's market, indicating that there might be more potential buyers than available homes.
Lynnwood's housing scene
On the other hand, Lynnwood presents a slightly different scenario. Touted as the best neighborhood in Lynnwood, Lynn Crest is a beacon for potential homeowners. The city saw a median listing home price of $750K in September 2023, remaining stable from the previous year. The price per square foot was higher than that in Marysville, standing at $402.
What's interesting is that homes in Lynnwood were also selling at their asking price, similar to Marysville. The houses in Lynnwood were spending an average of 25 days on the market, indicating a fairly quick turnover and a keen interest among buyers. Like Marysville, Lynnwood, too, was categorized as a seller's market, with demand outpacing supply.
Drawing a comparison, while Marysville offers a broader price range for potential homeowners, Lynnwood has a higher median price but boasts quick sales. Both cities, in essence, cater to sellers more, hinting at a robust real estate interest in the region. Whether you're looking to sell or buy, understanding these dynamics can aid in making informed decisions. Especially when it comes to searching for portable storage containers for rent near me in the relocation process.
Safety and community
Safety is paramount, and Lynnwood is committed to ensuring residents feel secure. Notably, Lynnwood's rate of violent crime (per 1,000 residents) stands at 2.66, which is slightly lower than Washington's average of 3.36 and considerably below the national median of 4. Looking deeper into Lynnwood's safety profile, neighborhoods that emerge as some of the safest areas, such as:
Picnic Point East,
Crawford Rd / Damson Rd,
Martha Lake,
Alderwood Manor East, and Lake Stickney East
further underscore the city's commitment to safety and security for its residents.
Local customs and social etiquette
Every city, no matter how close geographically, boasts its unique cultural quirks. While many customs in Lynnwood mirror those in Marysville, there are subtle nuances. Lynnwood's cosmopolitan influence means a more varied mix of traditions and practices.
It's not uncommon to witness diverse celebrations, from Lunar New Year parades to Diwali light festivals. Hence, adapting to Lynnwood's social scene can be quite an exciting journey. The city's welcoming nature ensures that even if you're unaware of a particular custom, locals are more than willing to share and educate.
Explore and make the most of your move
From the quiet streets of Marysville to the lively avenues of Lynnwood, every turn marks a fresh chapter and a chance to reinvent. While the two cities are mere miles apart, the experiences they offer are a world in themselves. Hence, relocating from Marysville to Lynnwood is about seizing new opportunities and building a life in a dynamic community.
References:
https://www.realtor.com/realestateandhomes-search/Lynnwood_WA/overview
https://www.realtor.com/realestateandhomes-search/Marysville_WA/overview
https://www.neighborhoodscout.com/wa/lynnwood/crime