Occupations that benefit most from self storage
Storage can be a very useful service for both individuals and businesses. It's a great way to expand on the amount of space available to you, declutter a home, or temporarily keep your belongings out of the way safely. Of course, not everyone needs this. But if you're in one of the occupations that benefit most from self storage, you should definitely consider PortaBox Storage Seattle – it will make your work and life in general easier. So which professions should start investing in storage? Let's find out!
Occupations that benefit most from self storage: retail and service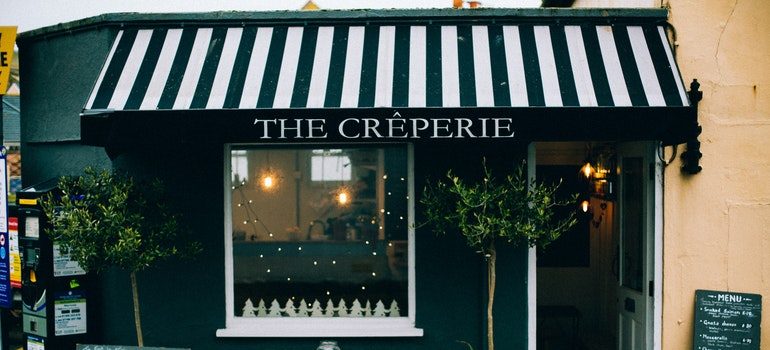 Retail and service are among the biggest industries in the world right now. Coincidentally, businesses in these industries are also among those that most benefit from having some extra inventory storage space.
Store owners
If you own your own store, then Everett self storage is the perfect choice for you. When you don't manage to sell something or accidentally order too much of a certain item, you can put excess inventory in storage instead. It'll free up space in your store for other products and more customers.
Restaurant and food truck owners
If you own a restaurant or a food truck, you probably have a lot of pots, pans, appliances, and other bulky items. These can go in storage when you need to free up space or are simply not open for a time. However, remember that you cannot put food (especially perishable food) in storage. Only rent storage for the cooking appliances and tools.
Occupations that benefit most from self storage: trade
Tradespeople of all kinds can greatly benefit from storage. While you probably don't want to turn storage into your workshop, you can use it as extra space for the tools you need for your work.
Gardeners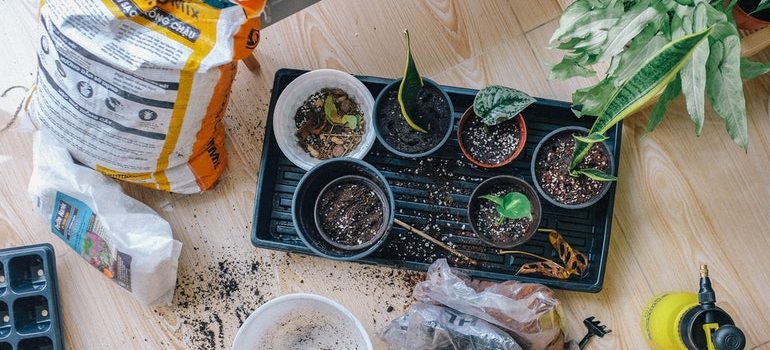 As a gardener, you use a wide variety of tools to work the soil, plant and take care of plants, and store seeds. And even if you are not a professional, hobbyists will deal with the same issue – all of these things need to go somewhere when you're not using them. Storage is the perfect solution as you don't have to worry about bringing dirt and mud into your home. You can even use short-term storage Seattle solutions for plants sometimes! But make sure to check which items can and cannot go in storage. Fertilizer, for example, may be considered hazardous. Additionally, clean your tools and your storage regularly. This ensures you don't accidentally damage something in storage by bringing in dirt and insects.
Cleaners
Some cleaning supplies like bleach and aerosols cannot be stored because they are corrosive and flammable. But other tools of the trade can easily find their home in storage. Industrial vacuums, dusters, rags, even uniforms – these can take up a lot of space, especially if you're running your own cleaning business. So don't let them clutter your workspace; put them in storage instead.
Plumbers, electricians, handymen
Fixing things in other people's homes and offices is not something you do with your bare hands. Whether you are a plumber or an electrician, you probably have a lot of tools you don't even use on a daily basis. You can put those in West Seattle self-storage and only take them out for the big jobs when you need them. In the meantime, they'll be safe and out of the way.
Occupations that benefit most from self storage: arts and crafts
Creative occupations of all kinds tend to require a lot of space. You need somewhere to make all your masterpieces and somewhere to put them afterward. Storage can be a good solution.
Photographers, sculptors, painters, and other artists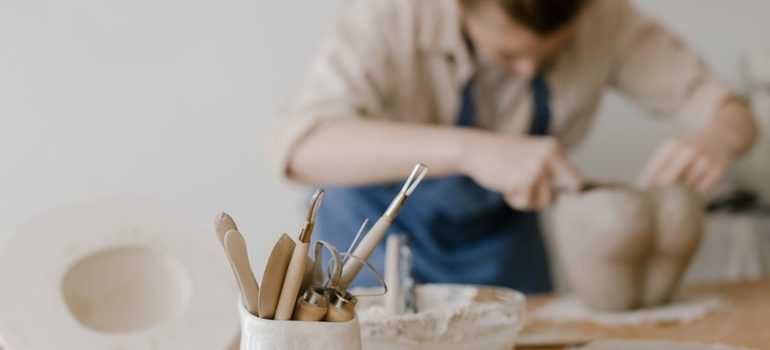 There are two main ways for artists to use storage: for storing their materials and tools or for storing their work once it's complete. Either way, you'll keep your home and workspace clutter-free which has been proven to boost productivity and creativity. This will only lead you to make more art. Selling everything you make on arts&crafts marketplaces like Etsy can take a while too – you never know how long a piece might sit in your home until someone snatches it up. Storage allows you to make and list large quantities of your work without it overtaking your home.
Art and antiques dealers
You might need a place to put art even if you're not the one making it. As a dealer, you obtain art and antiques that will make you money. But if you're going to maximize your gains, you need to find the right buyer. And that can take time. You can't just keep purchasing art in the meantime if you have nowhere to put it. That is why storage is the perfect solution for art dealers. Just be careful with what exactly you store – some art and antiques require very specific conditions that not all storage facilities provide.
Other occupations that benefit most from self storage
This list is by no means complete as many professions can benefit from using storage space. Among them are people working in the same position but in different industries – those who own their own businesses and those who work from home.
Small business owners
If you own a business, you probably also own a lot of equipment for it. This could be anything from heavy machinery to computers to different tools. Whatever it is that your business uses, you can put it in storage for safekeeping when you need to free up space or move your office. In addition to the equipment your business uses, you are probably also buried in all kinds of documents. These documents are important to keep safe but can take up a lot of space in an office. So putting them in storage is the best thing.
People working from home
Even if you don't belong in one of the occupations that benefit most from self storage, your work life may improve with the use of storage anyway if you've recently transitioned to working from home. Regardless of your profession, working from home can negatively impact the work-life balance. One of the ways to prevent this is to create a home office and contain work to that location. But first, you'll need to free up a room. All the belongings from it can go into storage and then you can easily convert it into an office. That way, storage will help make your job easier regardless of what your job really is.