Top businesses that use self-storage
Because there are so many advantages of renting storage facilities, the demand for them has been on the rise in the past decade. People have realized that they can get the space they need without getting rid of the items they are still using or want to have in their possession. That's why so many of them choose to get Woodinville self storage and place their belongings somewhere safe. And if you think that only homeowners are renting self-storage, you are mistaken. Business owners use them as well. In fact, more and more of them choose to work from storage facilities or to keep there some of their valuable tool and equipment. This has inspired us to make a list of the top businesses that use self-storage as if they were offices. And who knows, maybe our article will inspire you to start your very own business.
Why do so many businesses choose to use self-storage?
Even though renting and using storage units isn't something new, there are still some people who are not aware of the many advantages of having a Renton self storage where they can keep their stuff. Because of these advantages, even business owners started to use them. They have recognized an opportunity and decided to put it to good use.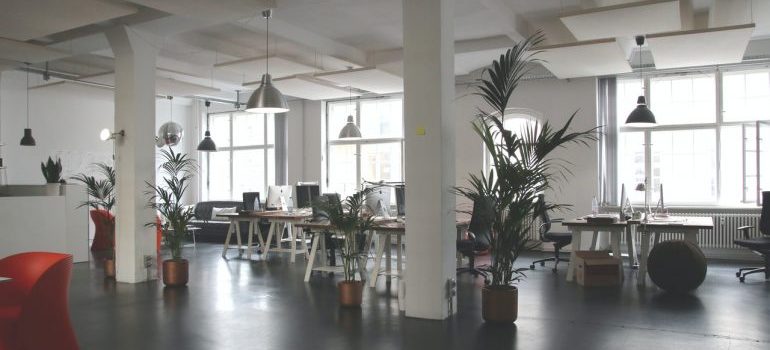 Here is exactly what has businesses drawn to self-storage.
Safety and security – Whether you plan to store records, equipment, or office desks, find a reliable storage company and you won't have to worry about a single thing.
Increased productivity – By decluttering your office and storing some items, you will increase your working space, as well as your productivity levels.
Flexibility and convenience – There are so many different types of storage units and this gives you the chance to find the one that suits you the most.
Affordability – Office rental costs have gone up! Today, it is way more affordable to rent a small office and a storage unit, than to have one huge office.
Top businesses that use self-storage
After listing all the advantages of storing, we should proceed to the next important part – listing top businesses that use self-storage facilities. Take a look at them and see for yourself why this option works great for them.
Seasonal business
People who have a seasonal business are the ones who can benefit a lot from renting a storage unit. Just think about it – if you make and sell cards for Christmas and New Year, there is really no need for renting an office all year round. Instead of spending more money than you need, find a self-storage, and place your tools there. If the state where you live allows it, you can even work from your storage unit. You just need to determine which type of storage will suit you the most by comparing short term vs long term storage facility.
Importers and Exporters
Those who are importing and exporting items can simply keep all of that stuff right in their storage units for as long as they need it. For them, storage units are convenient and affordable solutions. They can even get climate-controlled storage if they are importing and exporting items that are temperature sensitive. If you too are one of them and you like the idea of using a storage unit, make sure to determine the size of the storage you need before you get one.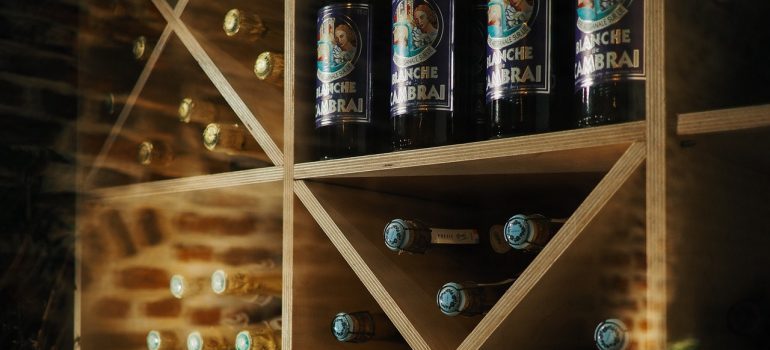 Construction Firms
One of the top businesses that use self-storage is, without any doubt, construction. Even though there are different types of construction firms, they all have one common thing – they need a lot of space for their equipment, tools, and materials. All of these things simply can not be kept outside. They are expensive and require extra care. Those who are in the construction industry should look at self storage safety tips before they rent one just to be sure they know how to store their equipment safely.
Realtors
This might come as a surprise but, realtors use self-storage, too! But for what are they using them? It's not like they work with heavy equipment or use a lot of different tools. Well, a lot of them choose to place in storage units simple, decorative pieces that use for staging homes. When they have clients, they can simply stop by their storage, take pieces they want, and decorate the home they will be showing. Home staging is an essential part of selling real estate, and realtors know that. That's why they choose to get storage in the area where their business is located.
Freelancers
We simply can not skip mentioning freelancers and including them in our list of top businesses that use self-storage. It seems like more and more people are working remotely, from their home offices. However, having an office in your home is not ideal if your home is not big. Home offices are, in most cases, filled with paper, electronics, and clutter. They take a lot of space and can be very messy. That's why a lot of people who are working online, via Upwork, or have remote job positions, should opt for self-storage. This is how they will manage to declutter their homes, separate work from private life, and also get a cool office.
Is your business among the list of the top businesses that use self-storage?
There you have it, these were the top businesses that use self-storage. Has this list inspired you to start your own business and rent a storage unit? Or maybe your business is on the list but you don't have a storage unit? In both of these cases, you can get in touch with us and take a look at our offer. We can provide you with different storage solutions that can meet all your requirements.