Planning an interstate move – money-saving tips
Moving is a costly project. And as the distance of your transfer increases, so do the costs involved. Moving across state lines certainly is a project you need to plan with your budget in mind. Hiring effective pro moving help, packing your possessions to withstand the long journey, and various other expenses can easily top up your moving bill. However, with a bit of thoughtfulness, you'll be able to cut down some of the moving costs and economize your out-of-state relocation. Planning an interstate move in detail is necessary not just for its successful outcome, but for the sake of its cost efficiency as well. With the following tips from the experts at PortaBox Storage Seattle, you'll be able to score some points on the frugality scale. So, take note, and benefit from our advice.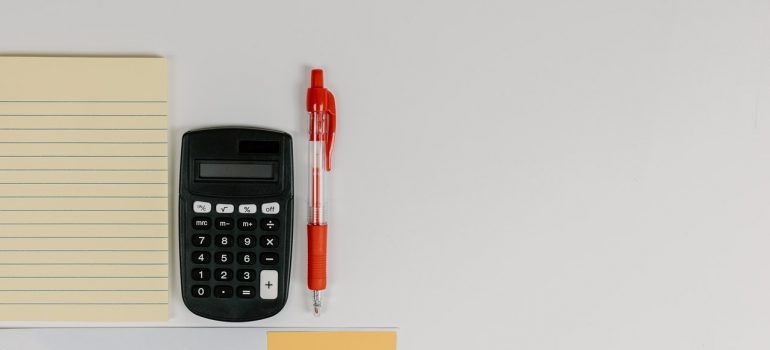 Planning an interstate move to minimize the costs
Organizing an out-of-state move calls for your due diligence. While even small moves require an effective plan of action, organizing your move out of state lines is a project on another level. If you aim at lowering the moving costs involved, you'll need to start preparing early on. As we all know, time is money, so here is your first tip on how to save money when moving across the country.
As soon as you know you'll be moving, start looking for a moving company without much ado. Of course, you'll need steady moving assistance to pull off your interstate move without any issues. So, research reliable movers that fit the requirements of your specific move.
Ask for moving estimates from several companies, and get the idea of what fair pricing in the industry is. Naturally, you shouldn't rush this essential step in the planning of your out-of-state move. Compare the quotes you get, but more importantly, verify the legitimacy of the mover that seems to be a good fit for your relocation needs. At this point, beware of fraudulent movers who offer services at unrealistically low rates. This is an effective strategy of scam companies to lure in victims. Therefore, make it a must to hire a licensed mover and save yourself from costly losses and traumatizing moving experiences.
How can you cut moving costs while hiring a dependable mover?
Booking your moving assistance last minute is definitely not a viable strategy to save money when moving to another state. As emphasized above, planning your interstate relocation with time to spare is a surefire way to benefit your moving budget. At the same time, consider your Ballard self storage services as well.
Since you are moving across the country, you can be sure you'll need quality safekeeping solutions. Much like finding your ideal mover, don't leave finding a storage provider for the last moment. This will only cause your anxiety levels to spin up, and it will ultimately cost you more than if you'd tick it off your list as soon as possible. Besides, here's what to consider when organizing an interstate relocation, and how to save in terms of hiring a mover.
Check possible discounts. Many moving companies offer discounts, special deals, or coupons at a given time. So, be on the lookout.
Adjust the timing of your move. The peak moving season is during the warm months. At this time you can expect to pay 25% more than if you'd move during the low season, which lasts from October to early April. Thus, if you have the flexibility when planning your interstate move, consider this, and save up big.
Consolidate your shipment. If you aren't in a rush to receive your shipment at your new place, consider sharing a moving vehicle with other moving customers. Because the moving truck will make several stops on the journey, in this case, you can expect to get your possessions in a few weeks' time. However, if this is an option, you'll be able to cut your moving costs significantly.
Lighten the load to save money when moving out-of-state
To effectively budget your interstate move, take into account the weight and size of your possessions. The larger your lot, the more expensive, and more complex the transfer process will be. Bare in mind that you'll have to pack, so do you really need to go through the ordeal of packing everything you own?
So, think of purchasing quality packing materials, as your items will need optimal protection on the long journey. But, before you do so, sort out your possessions, and take your lead from the following effective frugality tips for designing your interstate move within budget:
Declutter. Chances are, you own a good deal of duplicated items, things you haven't used in the past year, or worn-out stuff that has come to its final usability stages. Therefore, separate the things that are really worth the money and effort moving with you to a new state. Besides, you can organize a yard sale and profit from usable items that you don't need anymore. Then, use the payoff towards your moving budget.
Handle the packing right. Transferring all your earthly possessions over long distances in its biggest part is what moving is all about. Thus, nail the packing part with precision. Remember that you'll be sending off your belongings on a long journey, so they need to be protected right. Flimsy packing materials and careless packing are not the way to save on an interstate move. It is, however, one way to bring upon yourself costly replacement bills or damage repairs. So, opt for pro packing assistance to save up space and minimize the costs for packing supplies. 
Planning an interstate move with convenient self-storage solutions
Packing everything you own and shipping it to a different state is quite a challenge. But it will certainly be easier to pull it off with dependable self storage Shoreline solutions. Whether you need that extra space to organize your possessions better during decluttering, or you want to ship your belongings gradually, self-storage services are an ideal option to help you save money, and make it a lot easier on yourself. Planning an interstate relocation and having a reliable option for stowing a diverse variety of your items safely allows you to prepare neatly, without making rushed decisions. Therefore, benefit from dependable and affordable self-storage services, and secure your impact on your overall interstate moving costs.
In summary, planning an interstate move with the aforementioned tips will surely benefit your budget and your swift transfer. Make good use of them, and consult with our storage specialists for your utmost moving convenience.