Reasons to hire professional packers when storing
Are you thinking about storing some of your belongings? If so, it is necessary to plan this process from start to finish in order to avoid problems. Instead of just throwing your items in a couple of boxes and hoping for the best, make sure every item is packed the right way. Worry not, if you are not sure whether you will be able to handle this task on your own, there is a simple solution to this problem. You can simply hire professional packers when storing and put them in charge of this tiring task. Trust us, doing this comes with many benefits and we, at PortaBox Storage, are going to tell you about them right in this article. So, to get more information regarding this matter, make yourself comfortable, grab a cup of coffee, and keep reading.
Why should you store your belongings in the first place?
Storing items is a pretty convenient and simple solution for decluttering homes and offices. Instead of keeping seasonal items or the items you are not using on an everyday basis in your living or working space, you can simply store them. This is how you will get more space and you won't have to worry about the safety of your belongings. The best thing is, you can get quality storage units at affordable rates.
Big companies use storage facilities, too! Many of them get inventory storage Seattle where they can safely store their important records and documents. Some, even store their equipment, tools, or merchandise. Since there are so many different types of storage units, they can meet clients' different needs and requirements. This is exactly why the demand for storage facilities is on the rise. People have finally realized that they can get rid of the clutter and also keep their belongings in a safe and secure place, away from their homes and offices.
Hiring professional packers when storing vs self-packing
No matter how many benefits come with storing items, this needs to be done the right way. By packing your items properly, you will reduce the risk of something bad happening to them. Fortunately, if you don't want to pack on your own, you can simply hire professional packers when storing. Instead of spending hours figuring out how to pack every item according to rules, leave this task to professionals. Let them pack everything for you and they will do their best to protect your belongings in self storage. Here are some of the reasons why you should opt for professional packers instead of packing all by yourself:
Professionals have the skills and experience
In order to make storing simpler and more efficient, we have introduced portable storage Boise into our offer. By getting a portable container, that's delivered right at your door, you get to pack it at your own pace. However, even this can take a lot of your time. If you are busy, working long shifts, or you need to take care of your family, there is no way you will be able to pack quickly. This problem is solved easily with the help of professional packers. They have the experience and skills to pack all of your belongings the right way. They know how to deal with delicate, big, and bulky items. Professionals will handle all of your items with the utmost care, and they will do it in a record time.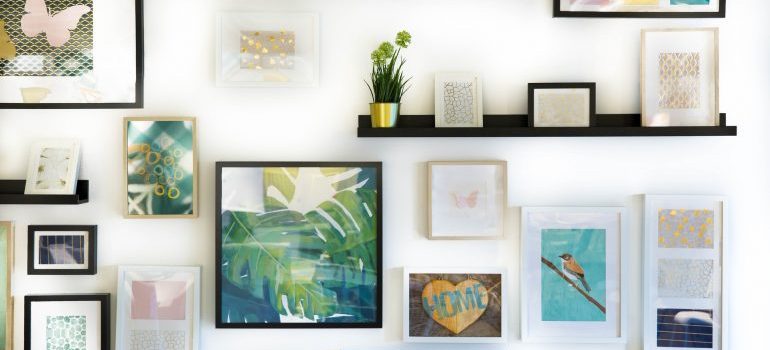 Hire packers when storing and you will be able to focus on other things
One of the many reasons why people rent storage units is because they are in the middle of relocation or a remodeling project and they need a place where they can keep their possessions. These individuals need to figure out how to organize all of these tasks and stick to their schedules. Beware, this isn't as simple as it sounds. Both relocation and home renovation require lots of planning. But, if you choose to hire professional packers when storing, you will be able to focus on other important stuff. You can plan your relocation, home remodeling, look for housing options in Seattle, etc. Put experts in charge of everything and let them organize the packing part.
Experts can give you lots of useful information and storing tips
The great thing about having professionals by your side is that they can inform you about the most important things you need to know before renting self-storage. Not only they can help you pack, but they can also share with you a tip or two. You can get some great advice on how to choose the right storage, how to prepare your items for the storing period, or how to keep your storage unit clean. Trust us, this is valuable information. There is no doubt that all of these tips and tricks will be of use to you.
Hiring professional packers saves money, time, and energy
In short, the reason why you should hire professional packers when storing is that they will save you money, time, and energy. By hiring someone who's expert in their area, you will:
Avoid stress and you won't get anxious;
Speed up the entire storing process;
Avoid injuries that happen because of a poor lifting technique;
Place your belongings in the safest hands.
As you can see, professional packers can help you a lot with storing your belongings. With their help, storing won't be overwhelming. Actually, the entire experience will be enjoyable and stress-free. So, if you were wondering whether you should hire professional packers when storing or not, we believe that you have got your answer. Without any doubt, our vote goes to them. And what about you, will you pack on your own or rely on the pros?