5 reasons why your Seattle business needs self-storage
When it comes to the benefits of self-storage, the advantage for individuals is mostly emphasized. However, temporary storage Seattle also brings many benefits and perks to your company. Renting a storage unit (especially portable ones) has become a cost-effective way for companies to keep documents, as well as surplus inventory, furniture, and electronics. So here's a guide that will explain to you that your Seattle business needs self-storage.
Here are five simple reasons why your Seattle business needs self-storage:
1. Free up office space by storing items you don't use right now
2. Self-storage is a great place for additional furniture and equipment
3. Excellent temporary storage during business relocations
4. Archiving important files and documents
5. Save money by buying office supplies and storing them until you need them
Store items your employees don't use right now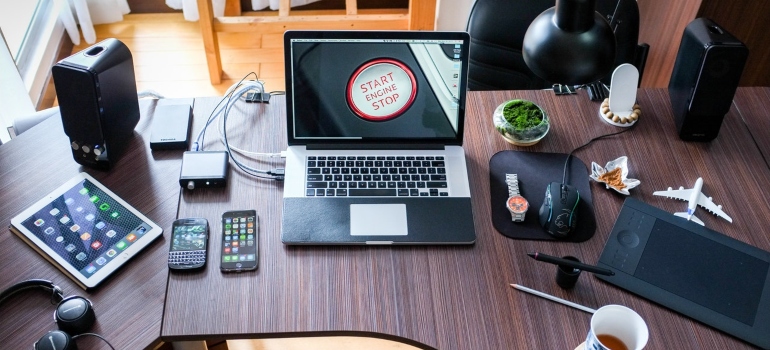 Is any office big enough for everything you need? Perhaps in the beginning, but eventually, every office tends to get cluttered. It's only natural for people to build up their businesses and expand offices. However, what they are not thinking about is that it also affects the overall workflow and productivity of employees.
If your business grows, the number of employees will certainly increase. Until you suddenly realize that your office is cramped and you try to find any free space. This is when you need to take into consideration that not everything in your office has to be there, especially not if nobody is using it. That is where the option of renting a storage space or container can prove to be beneficial. And renting a portable Ballard self storage container can help you a lot in that sense.
Pieces of furniture and equipment that employees do not use for a long time or are currently in excess are packed in self-storage. You will free up space and arrange an office. This will free up space in your current office so you can set up additional workstations for your new employees. In addition, your employees will have extra space to work more efficiently.
Great place for additional furniture and equipment
Maybe your company is growing and running out of storage space. Renting a storage unit is much cheaper than moving to a larger office. As your company grows, so does the amount of stuff you have. Sometimes it happens that you have too much furniture that you do not need or currently do not have space for it – maybe some older electronic equipment that is still in working order, but not currently in use. And even if you are planning to relocate your offices soon, you will still be there for a while and you need to skip over the same things every day. In any case, the decision has been made and your Seattle business needs self-storage. A good starting point is to research and choose a storage service provider, after which you can start packing up parts of your entire office for storage.
Your Seattle business needs self-storage as temporary storage during business relocations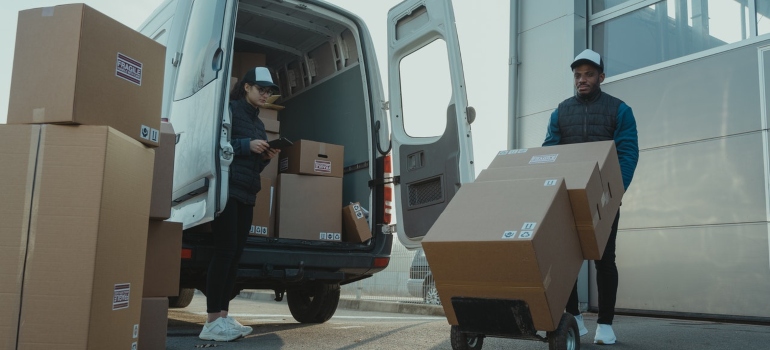 Planning to relocate an office and business in Seattle takes a lot of work. When you want your job not to suffer and to be able to maintain the level of service you provide to your clients, you need to find a place where you can work peacefully. This is one of the reasons why your Seattle business needs self-storage. When you have part of your business inventory inside Seattle business storage containers, it can make your office renovation or relocation much simpler and easier.
You will be able to dedicate yourself to work because you can access your belongings at any time without having to rummage through boxes. Once you move into new business space and train it for work, it will be quite easy for you to transfer your belongings from self-storage units. Some things you can leave permanently in self-storage and thus maintain the tidiness of new offices.
Archiving important files and documents
Self-storage units can be a great place to store your business documents and files. Although nowadays it is possible to do everything digitally, sometimes it is safer to have it all on paper. This way you can protect yourself from hacking. So if you have too much paper and too little space your Seattle business needs self-storage. You can create shelves and a real archive where you will keep your business documents safe. In addition to all the safeguards that storage companies take, you can be sure to put your documents in a very safe place.
Use self-storage when buying at discounts
Companies generally get discounts when buying larger quantities of consumables such as office supplies. If you thought it was a good idea, but only for those who have a place to keep everything in the office, we have a solution. Lately, most offices use self-storage units to store excess office supplies, including office supplies. Of course, in addition to this material in self-storage, you can put some other things that just take up space in the office. Don't hesitate to rent a warehouse when it's obvious that your Seattle business can benefit from renting self-storage.
Your Seattle business needs self-storage that is safe and secure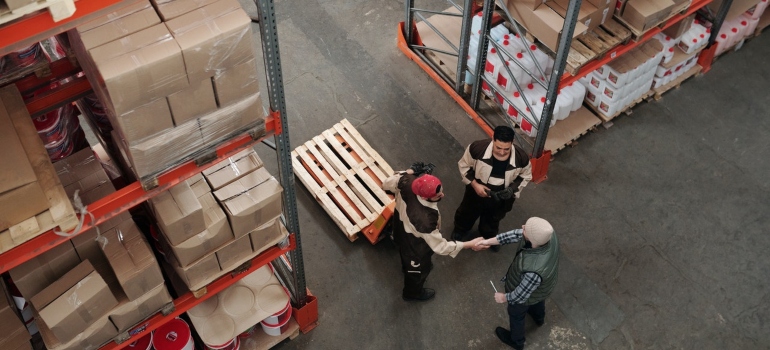 It is especially important for an individual, but also for companies, to have a reliable and secure storage company. If you are going to use your self-storage units for your Seattle business, it must be a safe place. Nowadays, you don't have to worry much about the security of your self-storage units. In line with modern technologies, security companies make devices that allow you to monitor your belongings. All are secured, with strong doors and locks, codes, and are monitored by cameras non-stop. And besides, there is security. So you can relax because you know your business is in safe hands.
Renting a self-storage can save money for your business
Renting storage units for your Seattle business requires money. However, if you opt for self-storage, you will save money. Self-storage is much more affordable than traditional storage warehouses. So start thinking about how to prepare your things for self-storage and save time and money.
Conclusion
There are many benefits to self-storage for your Seattle business. No matter how you use it, it will improve your business. You will not have to worry about the safety of your belongings, and your business will be able to grow. We hope you are now convinced that your Seattle business needs self-storage. If you are convinced, all you have to do is contact the moving and storage company and look for a suitable warehouse today.