Renting self storage vs home clutter
We've all been there, haven't we? The spring is in full swing and we once again find ourselves having to deal with spring cleaning. After the long winter months, no one could blame you if you felt a little underwhelmed by the state of your home. However, the time has come to deal with all the clutter that has been accumulating. You want your home to be fresh and tidy for the upcoming summer season. Therefore, you should get to work as soon as possible. There might just be more to do than you anticipate. Luckily for you, the storage units North Seattle has to offer are at your disposal, ready to take in anything you don't have the room for in your home. Once you start thinking about renting self storage vs home clutter issue, you know things have gone too far. Act quickly with our help.
It's high time to think about the renting self storage vs home clutter dilemma
Losing the motivation to clean your house every day is a perfectly normal occurrence. We've all learned that. In today's day and age, where health issues, money problems, and love life have become a daily struggle for many, it's not easy to keep doing everyday tasks. Therefore, finding yourself one day in a cluttered home is not uncommon. You could be wondering how you let it go that far. No need to go down that route. You've had other things on your mind and that's perfectly okay. The important thing now is that you realize just how important it is to deal with the issue sooner rather than later. It's definitely a good thing that you've started to notice the clutter. That also means that you need to do something about it. Maybe it's time to think about door to door storage Seattle residents rely on.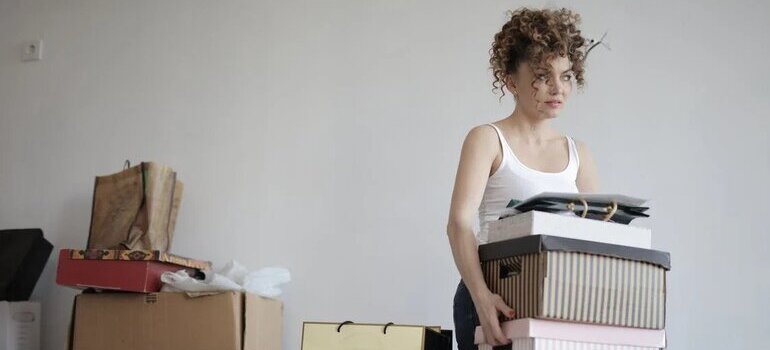 Clutter is easy to get use to, don't make the mistake of thinking that's okay
Having a messy home can cause a lot of problems. It can bring you down without you even noticing. There are certain kinds of people who think that they can thrive in such environments. However, assuming you're not a bidding artist or a mad scientist, you'd probably want your home to be nice and tidy at all times. Let's assume you simply didn't have the time to deal with the clutter. Maybe you had a lot of work to do, or you simply didn't pay attention. After all, no one would blame you if you simply felt lazy and didn't have the energy to declutter your home. It can be hard to decide to make changes, no matter how much you may want to. After all, learning how to declutter your home is also a plan of the process. It won't be easy but now is the right time.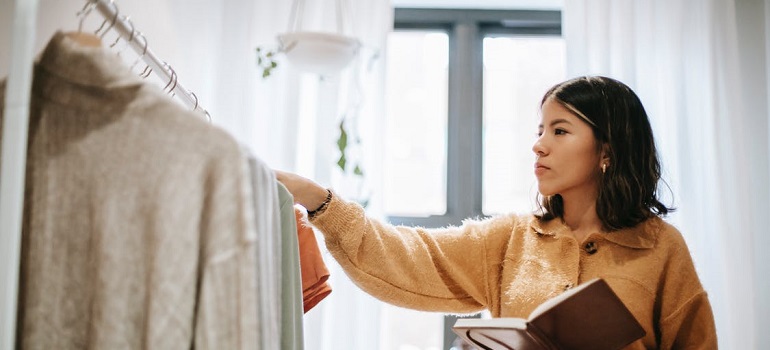 Renting self storage vs home clutter – the solution is simple
Taking care of the clutter is not an easy task. However, the most difficult part is to begin. Procrastinating is your biggest enemy here. As the warm spring months bring more and more sun into our everyday life, you would be able to open your windows and see clearly that which has been in the dark during the winter. At the same time, that would be your first step. Make your space as light as possible. You need to be able to see what you're doing. Furthermore, this will allow for some much-needed fresh air. Once your space gets the sun and the air it needs, you will start getting ideas about what needs to change.
Cleaning and sorting out your things is a must – so start now
Of course, cleaning your home from the bottom to the top is a necessary part of the process. After that, it's time to get to the main event – taking care of all of your belongings you no longer have the place for. It's a smart thing to divide these things into categories:
things that you misplaced over time, but you still might need (find the appropriate places for these things somewhere in your home)

items you yourself don't have any use for anymore, but someone else might (donating these items or giving them to people who might need them is a good idea)

belongings no one could possibly need (these you should toss into the trash)

things you're unsure of (there will surely be things you don't know whether to throw away or keep, hidden treasures, so to speak, might find their place in a storage container for now)
Take advantage of the new methods of cleaning your home
Ask around for smart storage solutions in your area. For example, if you live in Redmond then finding storage space will be a breeze. Furthermore, Redmond self storage innovations are constantly improving and you'll be able to take advantage of that. Simply find a service provider that has self storage services, order the containers and put all your belongings there. After that, the staff will take it away until you're ready to deal with it.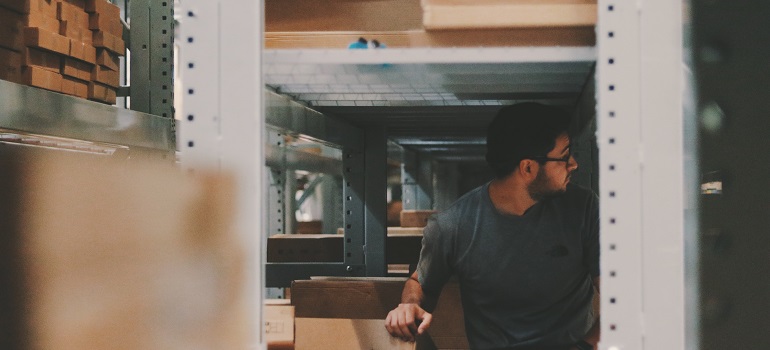 Make your home great again with our help
In case you're still wondering whether renting self storage vs home clutter is worth thinking about, know that allowing clutter to exist is really not a good option. You don't want to end up on one of those reality TV shows about hoarders. It's high time for something to change. All you need to do is make the decision and take a long, hard look in the mirror. Then you'll be able to see what you've been missing this whole time – a chance to live in a neat and tidy home and improve your life.