Renting storage vs building a shed
Does it seem to you that the number of your things is only growing? Wherever you turn you find a multitude of things. Of course, there are several ways to reduce the clutter and keep the number of things to an acceptable minimum. You can declutter and sell, give away and donate surplus items. But surely among those things are those that are dear to you and you do not want to get rid of them. Some of them are precious memories or are something you believe you will use again. Regardless of the reason why you need extra storage space, you have two options – to rent one of storage units North Seattle or to build a shed. Here we will try to help solve the dilemma of what is better – renting storage vs building a shed.
Renting storage vs building shed – important questions
These are just some of the questions you need to ask yourself before deciding whether to rent a storage unit or build a shed.
1. How long will you use storage?
2. How much storage do you need?
3. Will you need any special storage conditions?
4. And the safety of your belongings?
5. How much are you willing to pay?
6. How often will you need things from the warehouse?
7. Do you have enough space in the yard for a shed?
These can help you make an easier decision based on what best suits your needs.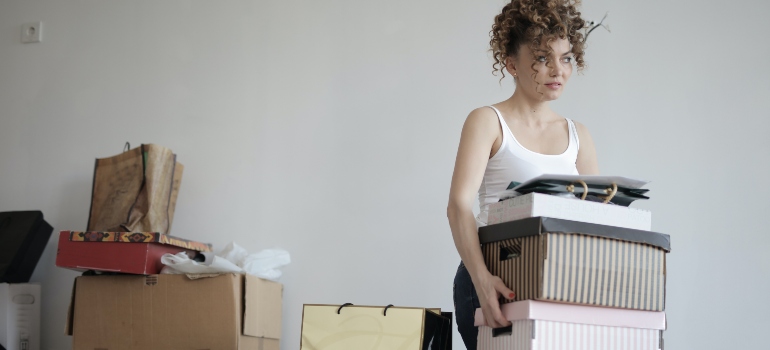 How to choose between renting storage and building a shed
As we said we will try to help you decide to rent storage or build a shed. So look at the factors that may be key to making the right decision.
Time is of the essence
When it comes to storing things, it is very important to know how long you plan to store your things. If you need storage in the short term, for example during the move, there is no need to start building a shed. And then is better to opt for Redmond self storage. However, if you need things to be stored for a long time, over five or ten years, you may still need to build a shed.
The amount of stuff that you will store
The size of the warehouse is directly related to the number of things you will store. If you have less stuff, take a storage unit because it doesn't pay to make a shed for a small amount of stuff. But even if you have too many things, a storage unit is a good option. Building a shed is not cheap, so building bigger a shed requires more space and more money. While, if necessary, you can rent several storage units and keep all your things.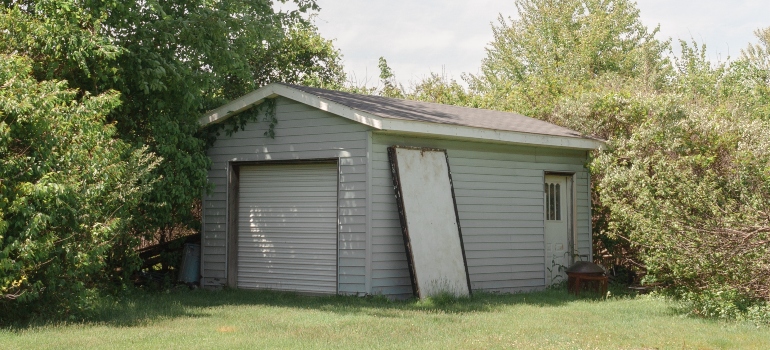 Special conditions might apply
Some items require special storage conditions, such as comics or some antiques. For your belongings to remain in perfect condition, it is important to provide all the necessary conditions. The warehouse where you store things must be dry, without moisture, clean, and for some even with a temperature-controlled environment. It is a little harder for you to provide these conditions yourself. On the other hand, most storage units must meet all these requirements. It is up to you to choose the right ones to keep your things.
Security is key
Storage units are always well guarded, most often have security. Some of them even have video surveillance in which you can monitor your stuff online in real-time. If you have things that need to be stored in these conditions, it is wiser to put them in a secured storage unit, than in a made shed behind the house. In this case, the dilemma of renting storage vs building a shed goes in favor of storage units.
Storage price is also a factor
This is a topic that can prevail in one direction or another. When you are not able to spend a lot of money to keep things. Building a shed requires more money in advance, while storage units rent is paid every month. If you choose the right moving company to rent storage space, you will not have to spend a lot of money. Building a shed is a more cost-effective option in the long run while renting it is a more affordable option.
Accessibility plays a role
If the things you store are something you will need more often, it is logical that you will want them at your fingertips. That is why a shed is a very convenient option. To take your things, it is enough to go behind the house and take them out of a shed. But you can also get your things quickly from storage units if you use door to door storage Seattle. All you have to do is call and you'll be back with your stuff.
Space you need vs. space you can create
Building a shed requires that you comply with all building regulations. You need to know how to build a storage shed. If you don't have enough space behind the house, there is a possibility that you will not get a permit or that you will not be able to make a shed of the right size that would meet all your needs when it comes to storage. This again leads us to the conclusion that you will have to put your things in storage if you do not have enough space for a suitable shed.
Opportunity cost
What do we mean by this? If you plan to store a lot of things and rent storage units, you will pay a higher price. However, when you have a shed, you will put things in it without thinking about whether you will ever need it. But if you have to pay storage for some unnecessary things, you'll probably be forced to declutter and throw everything away that you don't need. It will all be a very liberating process so you can explore the advantages of minimalist living and get to learn to live without excess stuff.
Renting storage vs building a shed – who is the winner?
In the end, if we take all the mentioned factors into account, renting storage units would be in a slight lead. Safety, security, less maintenance certainly go in favor of renting storage units. However, if it suits you better to build a shed, that's fine too. But if you ask us the winner of the duel renting storage vs building a shed is renting storage.