Seattle home makeover tips on a budget
When it comes to refreshing your Seattle home's appearance, smart budgeting doesn't mean compromising on style. In fact, the use of innovative portable storage units North Seattle offers can play a pivotal role in managing costs while upgrading your living space. So, let's explore how strategic planning of your Seattle home makeover and resourceful design can result in a significant transformation without inflating your expenses!
Decluttering: Creating space to reimagine
A clutter-free environment is essential before any makeover begins. This is where portable storage units turn out to be a lifesaver. They offer an out-of-the-way option to store your belongings and also allow you to visualize your space without the distraction of unnecessary items. In this sense, convenient Seattle mini storage solutions are ideal for safeguarding your belongings temporarily while you work on your home's new look.
Strategic planning as the cornerstone of affordable renovation
Initiating a home makeover must begin with strategic planning. Seattle's living costs necessitate a budget-conscious approach to any home improvement project. To effectively control expenses without compromising on quality or vision, take the time to carefully consider the end goal for each space within your home.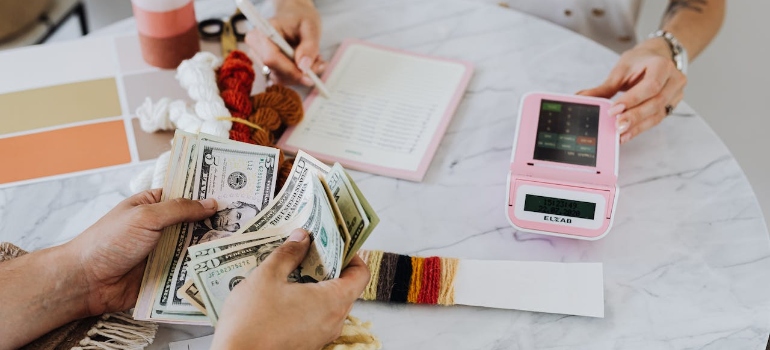 So, whether the objective is to invite more light into a dim living room or to enhance the functionality of a cramped kitchen, having clear goals will guide your financial decisions better and help keep your project on track.
Aligning goals with budget
Once your objectives are outlined, the next step is to craft a reasonable budget that aligns with these targets. Allocate your funds based on the impact each room has on your daily life. Rooms central to your home's activity, like the kitchen or living room, may require a more substantial share of your budget due to their constant use and importance in home value.
Prioritization based on impact
Understand the potential return on investment for each renovation idea. High-traffic areas or those that offer a significant quality of life improvement should take priority. In contrast, projects like specialty customizations, which may not appeal to the average homebuyer, could be assigned a lower budget priority.
Navigating Seattle's market costs
Navigating the costs in Seattle's market is a critical step. Material and labor costs can vary widely, so obtaining multiple estimates is wise. This due diligence ensures you're making cost-effective choices without sacrificing quality. Remember to account for various expenses, such as dining out when your kitchen is under renovation or temporary lodging if extensive in-home work is necessary.
Contingency planning for Seattle home makeover
Lastly, maintain a flexible budget for unexpected costs. Renovations can often uncover hidden issues or lead to design changes that increase the scope of work. A contingency fund will help you manage these surprises without derailing your project or leaving it incomplete.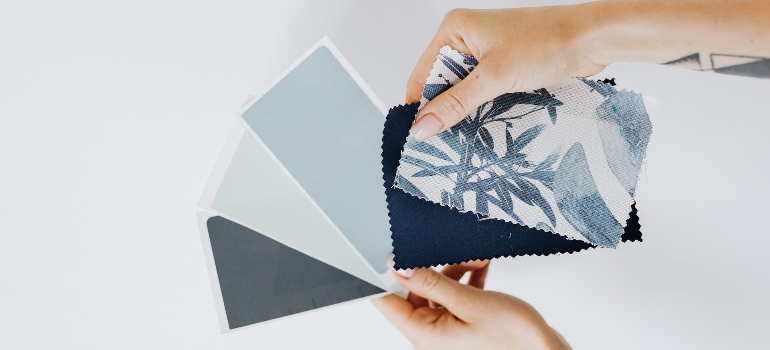 Affordable decorating ideas
Redecorating doesn't have to cost a fortune. Here are some cost-effective strategies to bring new life to your Seattle home:
Paint: A new coat can completely transform a space. Stick to classic colors for walls and add personality with accessories.
Thrift and vintage stores: Seattle has an eclectic mix of second-hand stores where you can find unique pieces at a fraction of the cost.
DIY projects: From reupholstering furniture to creating your own wall art, put your personal stamp on your space for less.
Armed with these strategies, you can make significant changes without depleting your savings. Thrifting, in particular, saves you money and gives a second life to furniture and decor, aligning with Seattle's environmentally-conscious ethos.
The impact of detailing
When it comes to home makeovers, it's the small touches that often make the biggest difference. Accessories and details allow you to inject personality into your space without draining your wallet. These elements serve as the defining finishing touches that harmonize with the broader strokes of your renovation to create a cohesive and stylish home environment. For a budget-friendly home refresh, consider these accessories and details:
Throw pillows in a mix of textures and patterns
Cozy blankets draped over sofas or chairs
Mirrors to add depth and light to smaller rooms
Decorative baskets for storage and style
Planters with local Seattle greenery for a touch of nature
Wall decals or stickers for an easy-to-change decor
DIY artwork or prints from local Seattle artists
Candle holders or lanterns for ambient lighting
Bookends to add character to your shelves
Vases in varying shapes and sizes for visual interest
Rugs that define spaces and add warmth
Decorative trays for organizing and displaying items
Shelving units for vertical dimension and extra storage
Window treatments to control light and add softness
Doormats with welcoming messages or designs
Knobs and pulls to update cabinets and drawers
After selecting the perfect locally found accessories and details, integrate them into your space thoughtfully. Remember, the goal of your Seattle home makeover is to achieve a refreshed space that resonates with comfort and style, reflecting the character of your home and the essence of your lifestyle.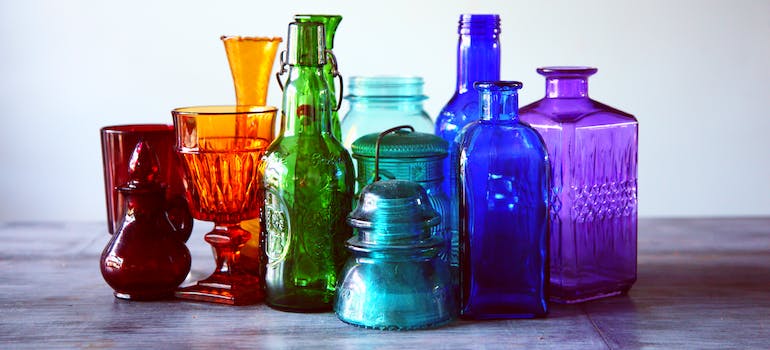 Space maximization on a budget
In Seattle's often compact living spaces, making the most of every square inch is essential. Consider multi-functional furniture and built-in storage systems that serve double duty. Wall-mounted shelves, for example, can offer display space and storage while not encroaching on your floor area.
Also, integrating portable storage solutions can make your home makeover project far more manageable. Mobile storage containers Seattle locals use can be a temporary or long-term solution for items you don't need access to daily, such as seasonal sports gear or holiday decorations. You can use them to secure your furniture and belongings during the makeover.
These services offer flexibility and prevent your items from becoming damaged or causing obstruction. Moreover, the convenience of having a mobile storage container delivered to your doorstep simplifies the process immensely.
Your home, renewed
A budget-friendly Seattle home makeover is well within your reach with a bit of creativity, planning, and the strategic use of convenient storage options. If you focus on impactful, low-cost renovations and utilize all helpful solutions at your disposal, you can revitalize your home efficiently and affordably!