Self-storage safety tips for beginners
Safety should come first in all spheres and storage is no different. If you are thinking about renting a Renton self-storage unit, then you have to do much more than just pack up your items and throw them in a unit. What you need are some of the best self-storage safety tips that will help you avoid making a crucial mistake and jeopardizing your security, as well as the security of your items. Worry not – our goal for today will be to familiarize you with some things you have to do if you plan on storing your items in the near future.
The best self-storage safety tips you need to keep in mind
Now, mind you that even if you do everything by the book, some of your items might still get damaged. Although, the chances of that happening are minimal to none. So take every necessary measure of precaution the next time you find yourself in need of Woodinville self-storage. It will help you avoid many safety hazards that people come across when storage is concerned.
Find a safe and monitored facility
Storage has become a huge industry with lots of facilities competing for tenants. Depending on how you look at it, this can be both a good thing and a bad one. But we are not here to debate on that. What so many different choices can do is help you make the best decision by choosing a facility with the most layers of protection. The first layer is a gate or fence that is surrounding the perimeter. The second layer is video surveillance, with bonus points if the facility has an on-site guard at all times. And then we have electronic keys and codes, special padlocks, a whole array of different ways to keep your items safe and sound.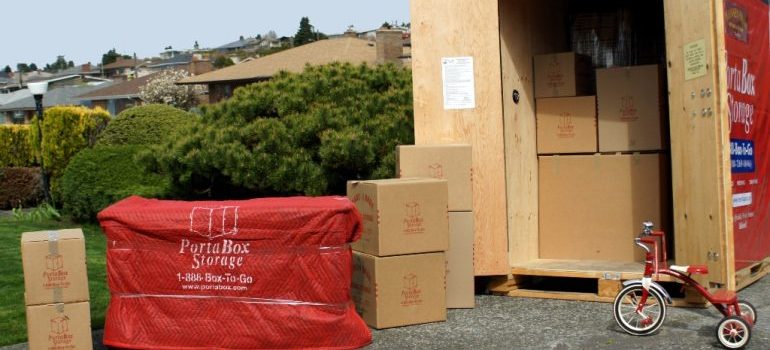 That being said, don't let your hastiness trick you into choosing the nearest facility. Unless the proximity is the most important quality for you. Do your research, tour different facilities, and always keep these self-storage safety tips in mind. They'll come in handy before you know it.
Get familiar with the list of prohibited items
Have you ever heard of the fact that there are some items you can't store in a storage unit? A lot of people haven't, which causes them to make the biggest and most crucial mistake – storing prohibited items. Just to give you an idea of what type of items could be considered as prohibited, we'll list a few items you can't store in any storage unit.
Living beings, such as animals or plants
Perishable food
Ammunition
Flammable materials
Of course, every item can catch on fire due to many different reasons. But what you absolutely can't do is store highly combustible items, such as gasoline. Imagine the catastrophe that would ensue if such material were to catch on fire. If you have any doubts when renting our units, we here at PortaBox Storage are always more than happy to tell you whether you plan on storing any items that could lead to a dangerous situation.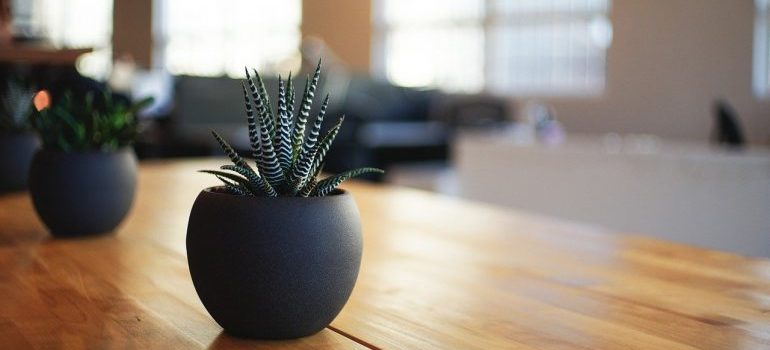 Store items that are 100% dry
A lot of people don't realize this, but storing an item that is even slightly wet could lead to a horrible situation. Damp items are known for attracting and causing mold and mildew, which will only attract pests and insects. Soon enough, you will have a situation no storage renter wants to see – you'll be in the middle of a pest infestation. So, be on the safe side and check whether all of your items are nice and dry. And do this whether you are renting a short-term or long-term storage unit – it doesn't take much for damage to appear.
Be careful how you stack the boxes
A lot of times, we see people renting a huge storage unit because they have dozens of cardboard boxes that are filled with items. And the image we usually associate with such a situation is a unit that is filled with stacked boxes. If you are determined to stack your boxes, please keep this self-storage safety tip in mind – make sure you store lighter boxes on top, and heavier ones at the bottom. Also, don't go overboard with the stacks. There is no golden rule as to how many boxes you can stack, but we do recommend you keep it to no more than four boxes in a stack.
Reach the maximum level of self-storage safety by renting a climate-controlled unit
Climate-controlled units are a special invention that provides maximum safety for your items. While they are a good idea pretty much always, they are of paramount importance if you live in a state with fluctuating temperatures. Storing your items during winter or summer is very risky unless you have the climate-control feature enabled in your unit. 
Truth be told, these units are more expensive than regular units. But there is a good reason why climate-controlled units have made their way on our list of self-storage safety tips – they are worth every penny. You won't have to worry about pest infestation, nor about the cold or hot temperatures damaging your items. That being said, there are some types of items we definitely wouldn't risk it with. If you are storing antiques, wooden furniture, works of art, or any other valuable items, definitely invest in a climate-controlled unit. You'll soon be able to see just how much your investment will pay off.