Storage container vs attic – which wins?
People often have a hard time letting things go. We always want to keep everything we own, just in case we might need it eventually. The problem arises at a point where you simply have too many things to keep in your home. Then, you have to find a way to store all of your seasonal clothes, photo albums, and toys, without cramping up your living space. Now, if your home has an attic, you could fall into temptation and use it as an easy solution to the problem, and place everything in it. However, have you ever considered the option of renting PortaBox Storage Seattle? The storage container vs attic is an age-old debate because both solutions come with their own benefits. Today, we'll attempt to take a closer look at these two storing methods, and try to determine which one wins!
Keep the overall structural safety in mind when making your choice
The most important thing to consider is whether or not your attic was meant to be used as a storage space. With that said, structural safety is an essential factor to keep in mind. In order for you to safely store your items, the floor joints of the attic, as well as the floorboards, need to consist of sturdy materials that can handle the weight. If the structure of your attic is weak, filling it with too many boxes may cause it to collapse. You can counter this by hiring contractors to completely remodel it, however, this comes at a high cost. With self storage Marysville WA on the other hand, you don't need to worry. The containers are made of durable materials which can withstand prolonged use. Most importantly, the unit sits on the ground, which means the weight capacity is not an issue.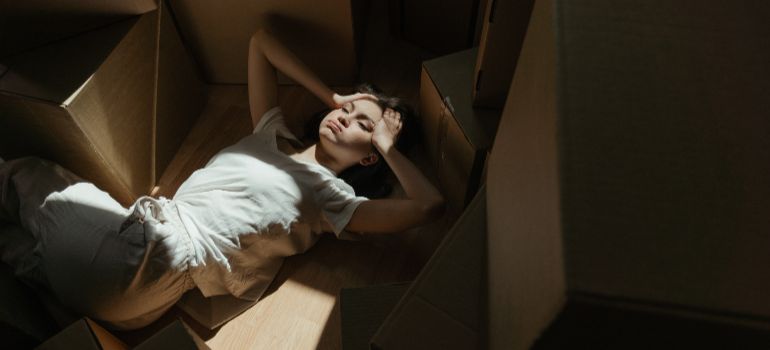 Storage container vs attic – the cost aspect
Regardless if you're moving, or just looking for ways to safely store excess items, one aspect comes to mind before all others. We're talking of course, about the price. Planning a house budget is a very important factor for every household, and with that in mind, it is natural for you to try and store your items while minimizing the expenses. With that said, it is reasonable to think that using your attic as storage would be the cheaper option. It is a part of your house, so you don't have to pay for any extra storage. However, remember the point we discussed previously, in terms of your attic being ready to serve as a storage unit. If it is in good condition, then you're probably good to go and can save some money.
But if the space isn't in proper condition, you'll have to remodel it in order to make it usable. This ranges from things like reinforcements and insulation, to even touching up on the roof structure and the tiles themselves. Once you add this all up, it can be quite a hefty sum. At this point, you need to return to the storage container vs attic decision and decide whether or not it's worth taking on such a task. If you want to save up money and divert it to other expenses, it is a wise choice to rent short term storage Seattle. With a storage container, you'll pay a very small monthly fee. And, you'll get a well-maintained unit, so you won't have to worry about restoration expenses.
Besides the safety of your storage space, you need to think about your own well-being
When it comes to your daily life, it is very important to stay healthy and safe, as you already know. With that said, you need to think about the ways storing items can affect your health. For example, in most cases, attics are only accessible through a square hole in the ceiling. This usually requires the user to climb up using either a ladder or a stepping stool. This may seem relatively simple on its own, but becomes significantly harder when you're carrying boxes or heavy items in your hands and could lead to moving day injuries. This means that you'd either have a very hard time doing it alone or that you'll need help every time you need to store or remove something. Alternatively, you can once again take the remodeling route, and hire a contractor to improve your attic.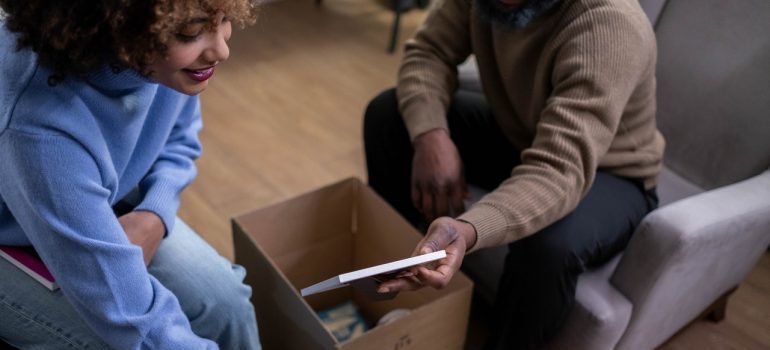 If you go for remodeling, you'd first have to add a set of solid stairs or a ramp. Then, for even more ease of access, you'd have to widen the ceiling access too. This is, yet again, a costly process, and it doesn't guarantee complete success. Some of the items you want to store may still be too heavy or wide to fit in the attic. This all changes when you rent a portable storage container, with the exception of a few general safety tips for storing. There is no risk of tripping, falling, or damaging your items! Also, the entrance to the unit is as wide as the unit itself, leaving you ample room to easily fit even the bulkiest of items inside.
Storage container vs attic – final summation
Now that we have a deeper insight into how both storage options function and how they are maintained, we can safely make the final verdict. The truth is, in the decision of storage container vs attic, it all comes down to your personal preference and capabilities. If you have plenty of smaller items that are easy to carry, you could use your attic without the need to renovate. If you do need renovations, it comes down to whether or not you can afford it. However, there's one thing you must keep in mind. When you consider the maintenance costs, item safety, as well as personal safety, portable storage units have a significant advantage. They are very cheap, very easy to rent and use, require basically no maintenance, and have absolute ease of access. This is something to remember the next time you need to move, declutter, or renovate your home.