The benefits of hiring moving labor in Seattle
It's been said countless times, but the fact still remains that moving is a very difficult undertaking. You have to spend valuable time looking for a new home, finding the best self storage Seattle, and sorting paperwork. And this doesn't even include packing all of your items, gathering supplies, and running back and forth between the two homes. These tasks are very labor intensive, and will quickly drain your energy, time, motivation, and money. In addition, trying to move on your own can bring risks to your health, as well as your property. Although full-service movers are a great solution, hiring them can be costly. You can invest a lot of this money into your new home, be it renovating or just buying new furniture. And this is where the benefits of hiring moving labor in Seattle come in. Let's see why this service is a great choice.
How do moving labor services in Seattle work?
Before we dive deeper into the world of moving labor, we first need to understand how it works. In essence, moving labor comes into play when you only need a bit of assistance when relocating. For example, you can pack and transport your items, but lack the time or energy to do the heavy lifting. Or you need a reliable team to transfer your inventory to business storage Seattle while you handle the paperwork for your corporate move. Once you have the major tasks of your move crossed out, a moving labor crew will step in and provide you with assistance. They'll take all of your packed boxes and bulky items, carefully load them onto the truck, and then unload them at your new home. Depending on your agreement and service type, they can even disassemble and reassemble your furniture as well.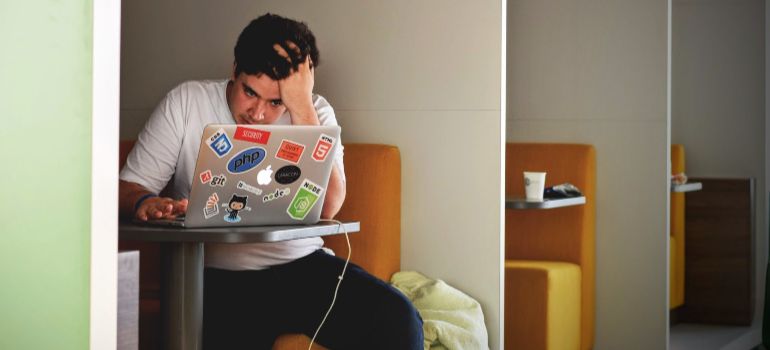 The main benefits of hiring moving labor in Seattle
The main, and easily the greatest advantage of moving labor, is the fact you can choose exactly the type of help you need. Everyone has different preferences and needs, so this type of flexibility is most welcome. Regardless of its loading, furniture assembling, or packing assistance, labor teams can make your life much more convenient. However, this is just a generalized description, which can easily be broken down into specifics. So, let's take a more detailed look at the benefits of hiring moving labor in Seattle.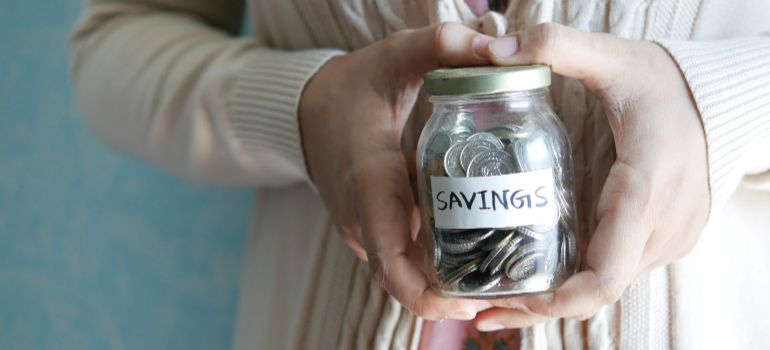 The main upside of the service is the convenience
The biggest downside of moving is keeping track of all of the tasks you have to accomplish. Managing your utilities, coordinating packing, and figuring out how many mobile storage containers Seattle you need. Then there's planning the moving budget, helping your family cope with the relocation, and so much more. All of this becomes far easier when you have a team of reliable helpers to count on. With moving labor, you can rest easy while the team packs and loads your containers or moving truck. Moving is exhausting, both physically and mentally. However, with moving labor services, you can reduce stress by delegating physical tasks to them. This way, you'll be able to function with a clear head, not hindered by fatigue. If you want to succeed, you need to be rested and focused, and this is exactly what moving labor offers.
You don't have to worry about your budget thanks to the abundance of affordable options
Moving on a budget often requires us to take shortcuts and try to save money where we can. And although full-service movers are a great solution, hiring them can be costly. Sure enough, they'll do all of the work for you, but the more they do, the higher the cost. Labor crews, on the other hand, are there for one purpose only, and that is to haul your items into the truck or your storage unit, and vice versa. This costs only a fraction and allows you to plan your self-storage budget with ease. With that in mind, this is the best way of saving your budget without the risks of a DIY move.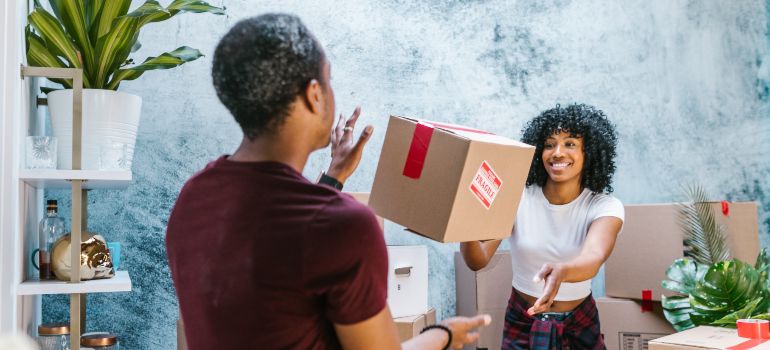 Hiring moving labor in Seattle offers a lot of flexibility
When choosing movers, it is important to know what you can get, and when you can get it. With moving labor, you have full control over the moving process, and thus make your move less stressful. For example, if you have to move over a period of a few days, that's not a problem. With labor only, you are not tied down to a specific date. If you so choose, you can hire help for only a few hours a day, whenever you need it. In addition, if you're only hiring a labor crew, you are more likely to get the specific time slots you need. The company doesn't have to devote its whole crew, but only a fraction of it. With that in mind, you are more than likely to get a team of professionals to help you. And this can be invaluable if you're moving in a rush.
When hiring moving labor in Seattle, you get nothing but professionals
One of the main risks of attempting a DIY move is the lack of experience and professionalism. However, even though you and your friends may not be so careful with your items, your movers will be. And this is yet another one of the great benefits of hiring moving labor in Seattle. They know how to disassemble and wrap your furniture for transport properly. They also have specialized equipment for items such as pianos, artwork, or pool tables. With their services, you get peace of mind, knowing that your belongings are given the royal treatment they deserve. If you try to do it yourself, you may try to cut corners and damage something in the process. But with a moving labor crew, everything you own will remain safe at all times, and reach your new home in pristine condition.