Tips for packing camping gear for a longer trip
Packing for a trip is always a draining process – but the stakes are even higher once you have to pack for a camping trip. Especially if that trip is going to last for a few weeks. Being outdoors and spending your days in nature is something that you will remember for the rest of your life. But before you can start making those incredible memories, you first have to accomplish one very important task – packing camping gear for your upcoming adventure.
Clearly, the first step will be to retrieve the gear from your Ballard self-storage containers. We assume that you have placed your gear in a self-storage unit someplace – at least, that's what most people do. What you pack and how much you pack will be based on the location of your trip. Camping in cold weather is certainly different from spreading your tent in a tropical area. However, there are some general rules all people should follow. So, before you hit the road with a map in hand, make sure you read our article from top to bottom. It will certainly help you pack only the necessities which will make it much easier to move around and enjoy your trip completely.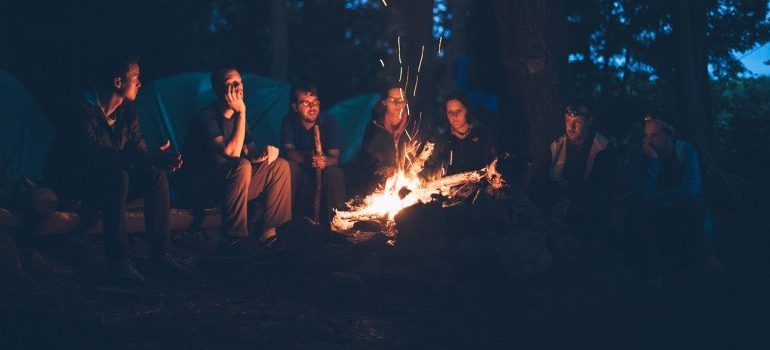 You will become a fan of minimalism
Camping is all about surviving in the wilderness and making good use of the things you have at your disposal. It is for that reason that you should pack light when going on a camping trip. Besides, wouldn't you feel much more comfortable when traveling light as opposed to the alternative? So don't hesitate to leave your fancy gear safe and sound in your self-storage in West Seattle. Leave your spacious tent and portable coffee maker at home. Instead, bring a hammock, and try to perfect the art of coffee cooked over an open flame.
Packing camping gear in one bag
There's one rule of thumb you should have in mind when packing gear for a camping trip – each person should only carry one bag. That means that all of your toiletries, clothes, and personal items need to fit into one that bag. Luckily, campers all around the world have figured out smart ways to make the best use of that one bag. They use:
Packing organizers – make it very easy to locate everything inside the bag.
Toiletry kits – fit all of your toiletries in one place.
Packing cubes – the perfect place for your underwear and accessories.
We here at PortaBox Storage might not be professional campers, but we can tell you one thing. If you can't carry your bag for five minutes, you won't be able to sustain a week in nature. So perform a little test before you go out in the wild.
Create a packing list containing only the essentials
We have already established that it will be necessary to pack only the essential items in your camping bag. If you want to pack your camping gear on the morning of your departure, chances are good that you will end up forgetting something. That's why you should create a packing list that will contain only the essentials – and you should do it days before your trip. It will be much easier to follow a checklist than to constantly go through the list you have in your mind and that you haven't put on paper.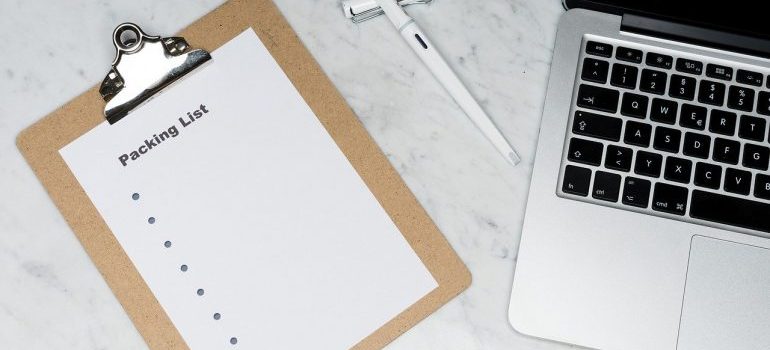 But what's considered essential when going on a camping trip?
If this is the first time for you to go on a camping trip, then we can definitely understand your confusion. You might be a pro in tasks such as organizing, decluttering as and packing your home office – but you have no idea what to bring for a camping trip. Luckily, we are here to be of assistance.
Clothes and footwear that will correspond to the climate and terrain.
Enough water to last for the duration of your trip.
A headlamp.
A sharp knife that can clean trout and other types of fish (should you happen to stumble upon any).
Fire-starting material
A few rolls of toilet paper
Bug spray
A first aid kit
Notice that we didn't mention any food on the list of the essential camping items. As we all know it, food is what gives us fuel and energy which pretty much makes it an essential item in daily life. However, what you will pack for your camping trip and how much you will pack, depends on many circumstances. Are you going car camping or backpacking? Will you have a stove or a fire pit? How many people will you have to feed? The answer to these questions will tell you how much food to pack for your upcoming trip.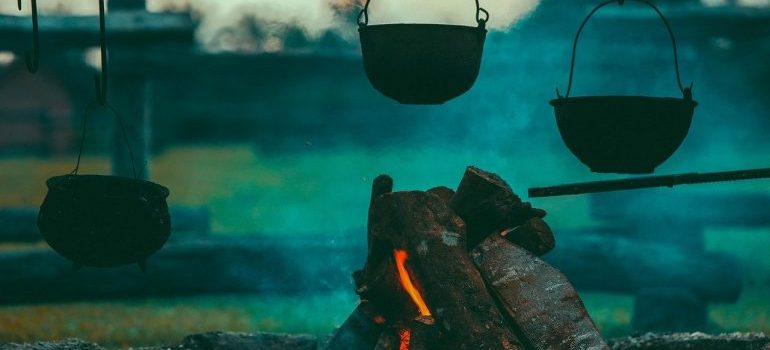 If you dare, we suggest you try cooking like civilizations before us. That means cooking over an open fire with only a few pots, pans, and utensils for your family members. There's really no need to bring anything more than that – otherwise, you'll find yourself buried in bags that you will have to carry around. Not much of a vacation, is it?
Have some space left over after packing essential camping gear?
Then you can feel free to add a couple of comfort items, such as a good book, a telescope, or an extra pair of shoes. Clearly, this would be the ideal case scenario – the scenario you should aim for when packing camping gear. However, you shouldn't get your hopes up. You might not have a lot of space left over once you pack all of the essential items. Imagine how much room the pots and pans will take. Now add every other item that you will need in the upcoming period. Once again, always ensure that you can actually carry your backpack. Otherwise, you are just setting yourself up for failure. Good luck and have fun on your camping trip!