Transforming your Seattle home into a short-term rental
The SMA housing market presents you, as a homeowner, with an opportunity to capitalize on your property by transforming your Seattle home into a short-term rental. This strategy offers financial benefits while supporting the local tourism economy. Although it presents a win-win scenario, the path to a successful rental conversion involves important considerations. Hence, this article examines the motivations for such a transformation, the regulatory framework guiding it, and the practical use of mobile self storage Seattle containers encouraging the process.
Reasons for converting to a short-term rental
The decision to convert your Seattle home into a short-term rental can be influenced by several compelling factors that offer substantial benefits over traditional renting methods. Here's a closer look at these reasons.
Financial incentives
Short-term rentals can command a premium in daily rates compared to the monthly rent of long-term leases. It's particularly true in a city like Seattle, which draws a consistent flow of visitors for business and leisure. This also allows homeowners to modify their pricing to reflect seasonal demand, local events, or even peak travel times, thereby optimizing their earning potential.
For instance, during major festivals or conferences, rates can soar, significantly boosting your income. Additionally, such rentals often incur less wear and tear since they are frequently cleaned and maintained between guests, potentially reducing long-term maintenance costs.
Support for local tourism
Seattle is a destination that attracts tourists for its rich culture, tech scene, and natural attractions. So, by offering short-term rentals, SMA homeowners contribute additional lodging options that can enhance visitors' experience.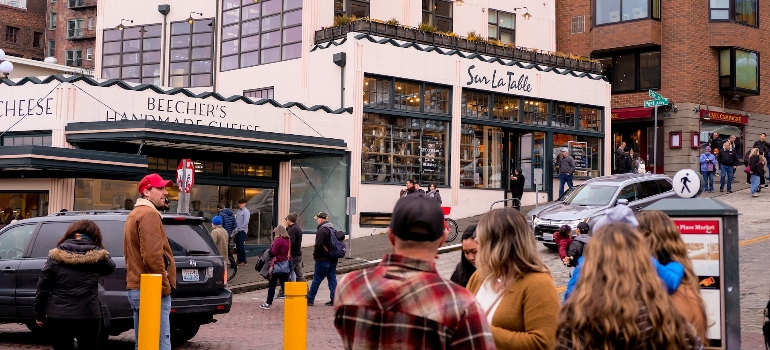 This, in turn, benefits the broader economy as guests are likely to spend on local attractions, dining, and shopping. The presence of more short-term rental properties can also alleviate the strain on hotels during high-occupancy periods, ensuring that the city can accommodate a larger number of visitors.
Flexibility in usage
One of the primary advantages of short-term rentals for homeowners is the flexibility it affords. You can choose when to make your home available for guests, allowing you to use the property for your own purposes, such as a personal vacation home, when it's not being rented out. This is a luxury that isn't available with long-term leases, where the property is occupied continuously by tenants.
Additionally, you have the option to block out dates for personal use or to conduct any necessary maintenance, giving you greater control over the management of your property. Therefore, incentives for transforming your Seattle home into a short-term rental are clear, with:
the potential for increased income,
a contribution to the local economy, and
the ability to retain personal use of your property.
Suppose you're among the homeowners considering this change. In that case, you should weigh these benefits against the effort and responsibility that come with home repairs and remodeling and managing a short-term rental property.
Adhering to Washington state regulations
In Washington State, adherence to legal regulations is paramount for short-term rental operations. Owners must acquire both a general business license and a short-term rental operator's license. Additionally, properties must comply with all building and housing codes, which ensure guest safety—this could entail necessary property inspections and the installation of safety features.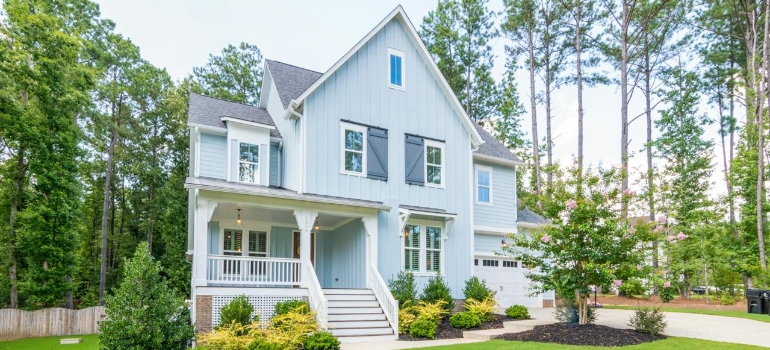 Beyond licensing and safety compliance, homeowners need to collect state sales tax and Business & Occupation (B&O) tax from guests. These taxes must be reported and paid to the Washington State Department of Revenue on time. Property owners are advised to keep accurate financial records to avoid penalties associated with tax reporting errors. Compliance with these state-mandated regulations is essential for a legitimate and successful short-term rental business.
In addition to state and city mandates, neighborhood compliance is crucial. You should acquaint yourself with and adhere to any specific rules set by your local community or homeowners' association. These may include restrictions on noise levels, parking, and shared space usage. In other words, integrating into the locale responsibly is part of ensuring the long-term viability of your short-term rental venture.
The role of mobile storage containers in home transformation
When transforming your Seattle home into a short-term rental, mobile storage containers Seattle offers are a versatile tool during renovations, offering a convenient option for storing furniture and personal items off-site. This allows for a smoother remodeling phase, with belongings safely out of the way, minimizing potential damage and creating an uncluttered space for workers to operate efficiently.
Moreover, portable storage containers aid in decluttering homes, which is essential in creating a welcoming environment for guests. Items that don't match the desired aesthetic of the rental or are too personal for public display can be securely stored away. This helps in presenting a professional, tidy, and neutral space, which is often more appealing to short-term renters who seek a comfortable yet impersonal home base during their travels.
Perhaps most importantly, the security offered by these containers ensures peace of mind, as homeowners like you can rest assured their possessions are safeguarded and can be easily accessed when needed. This adaptability and security make door to door storage Seattle containers an invaluable asset in transitioning to a short-term rental property.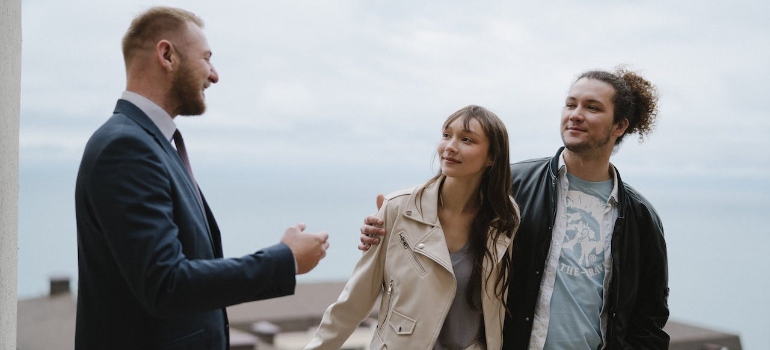 Steps to transforming your Seattle home into a short-term rental
Transitioning your home into a short-term rental involves strategic steps to make your property appealing and ready for guests. Following this roadmap can streamline the transformation process:
Assessing Your Space: Evaluate your home's suitability for short-term rental. This includes ensuring that each area is not only comfortable and welcoming but also functional for a traveler's needs.
Upgrading Amenities: Enhance your space with high-demand amenities. Reliable Wi-Fi, a fully equipped kitchen, and quality bedding are investments that can significantly elevate a guest's experience.
Interior Decoration: Decorate with a universal appeal in mind. Opt for a decor that is neutral yet warm and inviting to cater to a wide variety of tastes.
Professional Photography: Quality visuals are crucial. Employ a professional photographer to showcase your home in the best possible way, spotlighting its features attractively in your online listings.
Listing Your Property: Select well-known online platforms for listing your space. Your listing should be comprehensive, with thorough descriptions and transparent policies.
Marketing Your Short-Term Rental: Develop a marketing strategy that highlights the unique aspects of your rental. Then, utilize various channels to reach potential guests.
Taking these steps helps you transform not just the physical space of your home but also its presence in the market. Once you list and portray your property professionally, it is on the right path to attract guests and begin its successful tenure as a short-term rental.
Making your Seattle home a short-term rental success
Initiating the process of transforming your Seattle home into a short-term rental can be a rewarding endeavor. It allows homeowners to maximize their property's earning potential while contributing to the vibrant local tourism sector. If you comply with all WA State short-term rental regulations, enhance your home's amenities, and employ strategic marketing, your property can stand out in the competitive short-term rental market. With due diligence and attention to detail, your home can provide both a welcoming retreat for visitors and a profitable asset for your future.