Why is King County the best for Washington families
When you are moving anywhere with your family, the very first thing you would want to know is what kind of place is it. You need to know how family-friendly it is so you can properly adapt to it and prosper as a family. And today, we will tell you why is King County the best for Washington Families. We will tell you why people chose to move here and what you can expect from it. Professionals at PortaBox Storage Newcastle WA know a lot about this topic and are willing to share with you some of the most important pieces of information. Here is what you should know.
Valuable information about King County
With over 2,240,876 residents, King County in Washington offers people a lot of places to live and the majority of the residents here own their homes. There are a lot of places you can visit and enjoy. The county is very popular with young families as it offers good public schools, parks, malls, and other shops, and with young professionals offering many bars, restaurants – and of course – good job opportunities.
Why is King County the best for Washington families?
Well, now that we covered some of the most important facts about King County, it is time to tell you more about why this place is good for families. There are many reasons why people move here and some of them are:
There are many jobs to apply for.
The real estate market is constantly expanding.
Don't expect income tax.
You will find highly-ranked schools.
You can enjoy amazingly nice weather.
Parks that your family will certainly enjoy.
Seattle and Newcastle are popular moving destinations.
King County is ranked #1 in Best Counties for Families in Washington, for Young Professionals in Washington, and Best Counties to Live in Washington by Niche.
Who are the major employers here?
When you are researching a place, you need to know more about some of the biggest employers that are always seeking new employees. That way you will know where you can apply for a job. Some of the biggest employers in King County are Amazon, Starbucks, and Costco Wholesale.
These are some of the most important employers here. They will surely provide you with many opportunities that can help you out before you move. If you are working in King County, then you can expect a median home income of $106,326. Some of the many other places you can move to in King County include Newcastle and Seattle.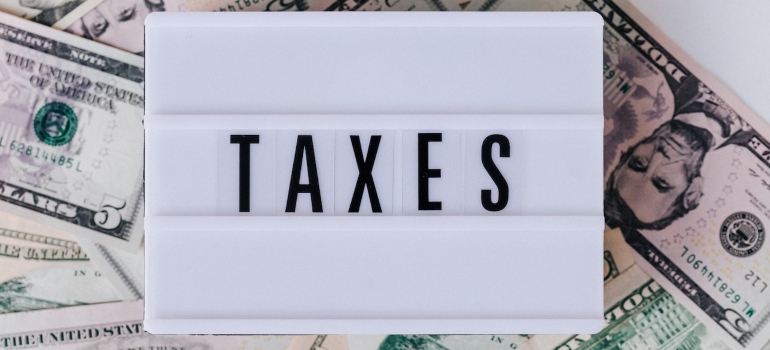 King County real estate
There are several factors you need to have in mind when looking for a home in a place that is ranked #1 in Best Counties to Live in Washington by Niche. And those factors include:
Do you want an urban-suburban or rural kind of environment?
Do you prefer an apartment or a house?
How close do you need to be to major conveniences?
Do you work from home or travel to the office?
How close are the schools, doctors, and other important amenities?
These are some of the most important questions you need to ask before searching for real estate here. Once you get these answers you will know what you want to search for. When it comes to median home value in King County it is $651,900 while the median rent is going for $1,801. And you will be able to find many homes here if you move soon.
Why do people move to Newcastle?
This is an amazing suburb in Seattle with over 12,885 residents who own their homes here. You will live in a suburban place that has many amazing things that all families enjoy. From nice activities, schools, parks and other places you can visit, we are certain that you will enjoy it here. And if you are moving here soon, but have too many items to move, then you can call Newcastle self storage experts and store your items safely. It is one of the best ways to keep your belongings safe. Some of the biggest reasons why you should move here include:
Amazing infrastructure will ease your commute.
Excellent education and healthcare are key.
Expect quality jobs and public transportation.
Moving to Seattle with your family is good
In the end, this article wouldn't be the same without mentioning Seattle. It is a wonderful place with 726,054 residents currently living there. And if you want to move soon, then you are in luck! There are many affordable places for rent or sale where you can make your new home. The majority of residents who live here rent their homes.
If you love living in an urban place filled with parks, restaurants, theaters, and other places to visit, then moving to Seattle soon is a great idea! Just remember, you can keep your belongings safe in Seattle mini storage until you complete your move. As for the reasons to relocate here, you should know that:
Many high-tech companies have their HQ here.
Growing suburbs and cities offer plenty of real estate choices.
Diverse dining options and nightlife appeal to everybody.
There is plenty to do here in terms of jobs, experience, volunteering, and recreation which are some of the biggest reasons why this place is very popular among young families. And we are certain that you will find your reasons as well soon.
Get ready to pack and move to the best County in WA
Now that you know why is King County the best for Washington families, we're certain you will consider moving your family to one of its towns. Whether you choose Seattle or one of its suburbs, you will find plenty of possibilities to work and relax. Although the prices tend to be over the national average, investing in your family's future is going to pay off.
References:
https://www.niche.com/places-to-live/c/king-county-wa/
https://www.niche.com/places-to-live/newcastle-king-wa/
https://www.niche.com/places-to-live/seattle-king-wa/