10 most common things that people store away
If your home is like most American households, there is a big chance you have tons of stuff sitting around. Whether these are the things that are still being used or not, one thing is for certain – they can pile up quickly and create unnecessary clutter. Fortunately, the solution to this problem lies in using convenient self-storage units, such as the ones PortaBox Storage offers. Storage facilities allow users to declutter their space but also keep all of the items they want. It is a win-win situation! Does this sounds like something you want to do, but you are not sure what items can be put inside the storage unit? If that's the case, make sure to keep reading. We have created a list of the most common things that people store away that might serve as an inspiration to you.
The list of the most common things that people store away
So, you are thinking about storing away some of your goods but don't know where to start? No problem! To give you an idea, we have listed some of the most common things people place inside storage units Lynnwood WA. We have divided them into 5 groups: seasonal items, old household items, children's items, valuable items, and important papers. Let's take a closer look at each group.
Seasonal items people store away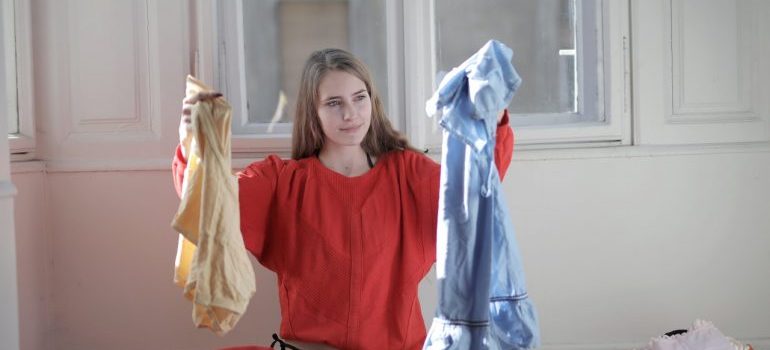 Seasonal items are items we use only during certain periods of the year. Because we aren't using them all year round, there is really no point in keeping them at our homes. This is exactly why seasonal items are among the most common things that people store away. Although this group is quite big, we have mentioned two types of items that can be found in almost every storage unit:
Holiday decorations – We celebrate many holidays and for all of them, we use different decorations. Those who live in big houses probably have enough storage space for all decorative pieces. But, those who live in small apartments are struggling.
Clothing – By storing seasonal clothes, you will get much more space in your closets and wardrobes. There is really no point in keeping all of your heavy coats and high ankle boots at your home during hot months.
Old household items
The great thing about storage units is that you can get as many as you need. Thus, even if you want to store bigger and bulkier pieces, you will still be able to do it. A lot of our clients are already aware of this fact and use their mobile storage containers Seattle for storing old household items. In most cases, they choose to store:
Old furniture pieces, and
Old appliances
It seems like every household eventually ends up with furniture pieces and big appliances they don't need. Whether these items are from your college days, or you have inherited them, store them away. Keep these bulky pieces away from your home until you figure out what you are going to do with them.
Children's items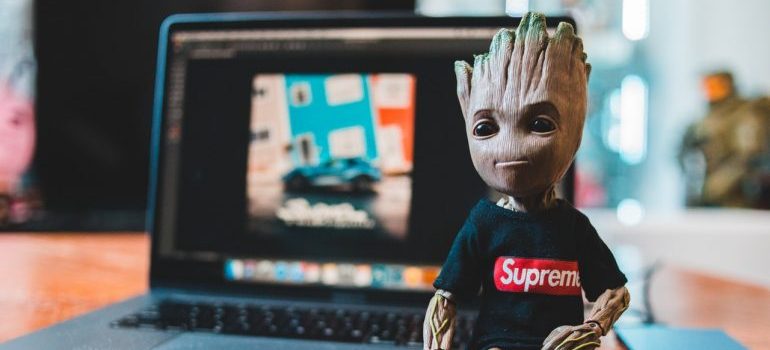 Most people decide to keep their children's old items even though their kids are all grown up. Although this is an understandable thing, we have to say that storing childhood toys and memorabilia away is a much better option than keeping them at home. This can be a bit overwhelming but you will soon realize that storing kid's belongings isn't a bad thing. You will get more space and your home will be clutter-free. 
When it comes to kid's items, families in most cases decide to store away:
These items can really take a lot of space but that doesn't mean you need to get rid of them. Simply store them away and keep them in a secure place for the next generation.
Valuable items
When it comes to storing valuables, those that can be most commonly found in storage units are:
Antiques, and
Family photo albums 
Not all valuables have to be expensive. They can mean a lot to us even though they aren't pricey. This is exactly why we have included family photo albums in this group. The important thing we need to point out is that valuables need to be carefully packed before you store them. This is how you will ensure their safety. If you are not sure whether you will be able to do this, you can always hire professional packers when storing and let them handle this task for you.
Important papers
This might come as surprise, but, among the most common items people store are also important papers. For example:
Book collections, and
Business records
However, documents, books, and records can be a bit tricky to store. In case you are planning to store them away for a longer period of time, you need to get a temperature or climate-controlled facility. These facilities keep the temperature and humidity at optimal levels to avoid damaging sensitive goods. So, get one of these and you won't have to worry about the safety of your important papers.
Simple tips for people who plan to store away some of their items
So, these were the most common things that people store away. Are you thinking about storing some of the items we have listed? If that's the case, make sure to learn how to do it the right way. Keep in mind that quality storage units can't keep your belongings safe if you don't know how to store properly. All of your items need to be clean and dry before you pack them and store them away. And, in case you have items you don't need anymore, don't waste your money by storing them. Instead, take your belongings to one of the donation drop off locations in Boise or Seattle and give them to someone who needs them. Trust us, there is nothing better than knowing you have made someone happy.