7 tips for adding value to your Seattle home
Regardless of whether you're thinking about selling or simply renovating, adding value to your Seattle home is always a great idea. However, there is one problem when trying to increase your home's worth. Many projects that should increase the price of your home, often end up costing a lot more than you thought. Sometimes even more than you can make back after selling the property. If you're in the process of looking for movers and self storage Seattle options, this can be a big issue. With that in mind, we've put together this handy guide for your convenience. We'll tell you 7 ways to boost your home's worth that won't make you go over the budget.
Boosting energy efficiency is a great way of adding value to your Seattle home
Adding a bit more energy efficiency to your Seattle home is beneficial in two ways. It will both save you money while you still live there, and also allow you to earn more once you decide to sell. The best way to do this is to properly insulate everything. For maximum efficiency, apply insulation to both the inside and outside of your home.
Properly sealed doors and windows will prevent temperature fluctuations, which are known to increase electricity bills. Just like with Mill Creek self storage, good temperature control can do wonders both for you and your budget. Another way to reduce your energy consumption is various efficient appliances and lightbulbs. Lastly, if your budget allows it, think about, getting solar panels. They are very eco-friendly, and they will certainly reduce your bills in the long run. Most importantly, they'll make your home appealing to modern buyers.
Add a second bathroom and inspect your plumbing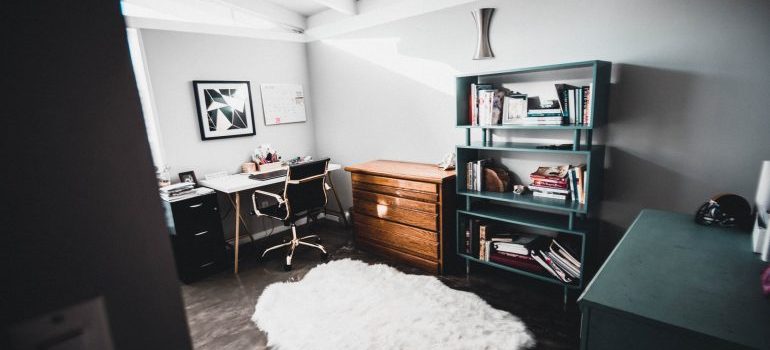 As it turns out, having more than one bathroom is very popular, with both renters and buyers. Even if you only have a small bathroom that consists of only a toilet and a sink, it can really boost your home's value. Ideally, you should add a new bathroom without overspending. For this, it is important that your current plumbing allows it, otherwise, it may become a costly project. While you're there, inspect your plumbing and make sure all the seals and pipes are in order.
While your home is under construction, you can use short term storage Seattle to safely keep any household items or materials. If you have a whole room at your disposal as a blank canvas, it is best to install a wet room rather than a bathroom. This solution is ideal if you lack space since in this case, you won't have to add a bathtub.
Completely repurpose your basement and attic
If you're only using your attic and basement as storage space, it is time to do a bit of reconsideration, and renovation. Thanks to Woodinville self storage, you no longer have to fill these spaces with seasonal clothing and holiday decorations. And, most importantly, you can convert them into livable areas without affecting the building layout itself.
One thing to keep in mind is the purpose of your rooms. With so many people working from home, it is a very smart move to turn your attic into a home office, rather than a guest bedroom. The idea of functional space is very appealing to home buyers, and they'll gladly pay extra for such a luxury. Also, if your basement has adequate plumbing, consider turning it into a laundry room. This is yet another home feature that is very appealing and can greatly increase the value of your Seattle home.
Modern appliances make your Seattle home more appealing
If you're looking for a failsafe way to make your home more appealing and increase its value, the solution is modern appliances. However, it isn't enough to install induction hobs or a home cinema system. Lately, buys are more and more drawn to smart homes. There are plenty of upgrades that can bring your home into the modern future, from smart lights to home assistant devices. The good thing is that these devices aren't here simply for style and convenience, but safety too. This is why you should consider adding digital carbon monoxide and smoke detectors to your home. Smart security cameras are yet another way to boost the safety of your home.
Create more storage space to add value to your Seattle home
Nothing is more valued than a home with built-in storage space. The good thing is, creating added storage space in your home doesn't need to be costly. All you need is to get creative, and you'll soon see results. Rather than remodeling your bedroom into a walk-in closet, think about the areas of your home that aren't used as often. There's no better place for built-in storage than under a staircase. And you can take this idea a step further by remodeling the stairs themselves into drawers.
The space under your bed is perfect for storing seasonal clothes and shoes. One thing that many homes lack is the use of vertical space, so if you want to add value to your Seattle home, just look up! You'll find many places where you can install cabinets and shelves, and create even more possibilities for storage and decoration.
A fresh coat of paint will add new life to the home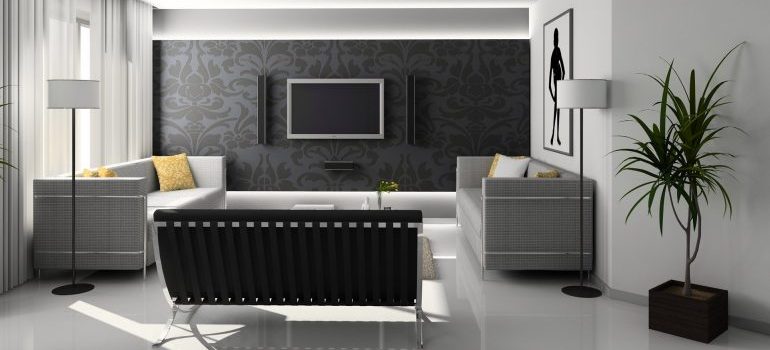 Give your interior and exterior walls a facelift with a brand new paint job! If you happen to be redecorating your home, use this opportunity to get rid of wallpaper, as it isn't favored by modern homebuyers. While you're doing this, check your walls for any cracks and seal them if needed. Properly sealed walls will also increase your home's energy efficiency.
Once your walls are thoroughly inspected, grab a brush and boost your home's appeal with paint. Ideally, you want to use colors that are on the neutral side. White, gray, and beige are great foundations, as they aren't too provocative, and give the new homeowner a chance to paint over them with ease.
Improved curb appeal causes love at first sight for potential buyers
Some might say that this is not only a simple trick but a timeless classic, which always works for adding value to your Seattle home. But, strangely enough, it often goes overlooked. If you want to make sure any potential home buyer is impressed by your home, you need to dazzle them before they even walk in. Because, naturally, the first thing they'll see is your home's exterior. With that in mind, try to work on your external maintenance, such as keeping the lawn trimmed, fixing up the fence, storing your gardening gear, or even planting a few flowers.
Garden decorations are an option, but before you get carried away with garden gnomes, think about your goals. Your aim is to keep your costs low, so don't overspend on these cosmetic features. Working on your home's curb appeal is very easy, and it'll surely have nothing but positive effects.